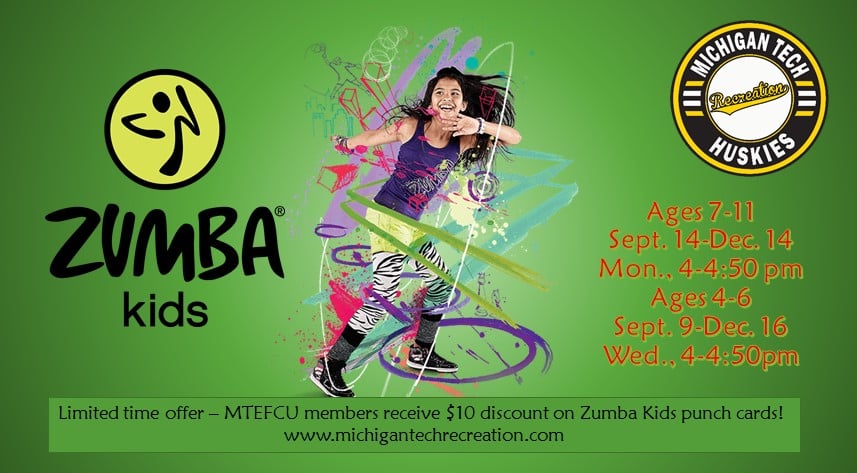 Get your little husky active and jamming out to their favorite music! Zumba Kids classes feature kid-friendly routines based on original Zumba choreography. We break down the steps, add games, activities and cultural exploration elements to the class.
Zumba Kids for ages 7-11 meets Monday, 4-4:50pm, and Zumba Kids Jr. for ages 4-6 meets Wednesday, 4-4:50pm. Both classes are held in the SDC Studio.
5-punch cards are available for $15 and are good for a year from the date of purchase. MTEFCU members receive a $10 discount, making it just $1 per class!
For more information, visit Zumba Kids!