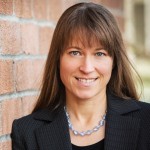 "Integrating Science and Social Theory in Historical Archaeology and
Heritage Studies" at 4 PM on Friday, October 10, 2014, in AOB 201.
Sponsored by the Visiting Women & Minority Lecture Series and Department of Social Sciences.
Abstract: Too often in the last several decades of historical archaeology and related fields, practitioners have struggled with the artificial division between STEM applications and humanist frameworks.  We feel driven to identify ourselves as methods-people versus theory-people, processualists versus post-processualists, empiricists versus post-modernists, and positivists versus relativists.  However, historical archaeology's reliance on varied theory and forms of data allows and encourages frameworks that bridge these perceived gaps.  This presentation offers a number of heritage projects from the western US that integrate science and social theory in brief case studies: GIS is used to study panoptic surveillance (at the company town of Fayette, Michigan); geochemical analyses inform studies of 19th century medicine, bodily discipline, symbolic violence, and environmental discrimination (at Fayette and a hospital site in Nevada); database management improves heritage consultation, public outreach, and social capital  with American Indian tribes (heritage stewardship program in Arizona); and federally funded science programs are supporting highly theoretical projects to find pragmatic solutions in federal/tribal heritage relations (Stewart Indian School collaborative archaeology project).  These types of projects and others like them show that despite the rhetoric of division between science and social theory, historical archaeologists can bridge these gaps regularly and with innovative, forward-thinking results.

 PDF FLYER:  Cowie 2014