A unique version of a page is saved through the automatic version control system every time a page is published. A backup version of a page can also be created manually with the use of the Save Version function.
Two years of versions of the page are kept in the system until the page is deleted. There is no limit to the number of versions that are stored in the system during those two years for an individual page or across all pages in the site. If a file is moved to the Recycle Bin and then restored, versions will still be preserved.
Versions are only available if there is more than one version and you must have the item checked out.
Versions can be accessed from the Pages List View by opening More Actions and selecting Versions from the Review menu.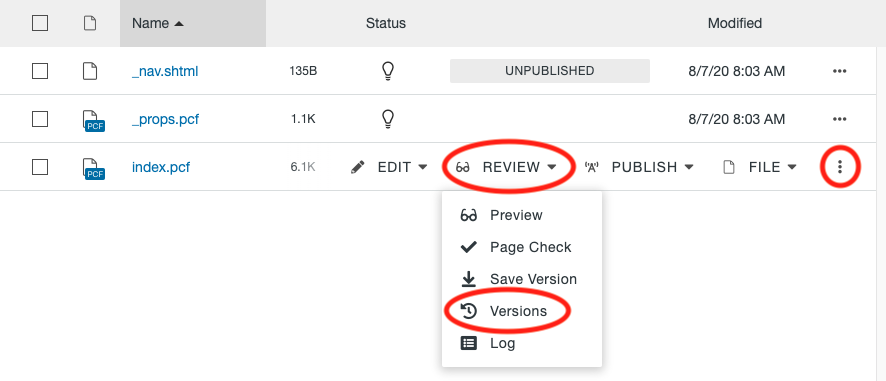 You can also access it from the Page Actions toolbar when you have a page open.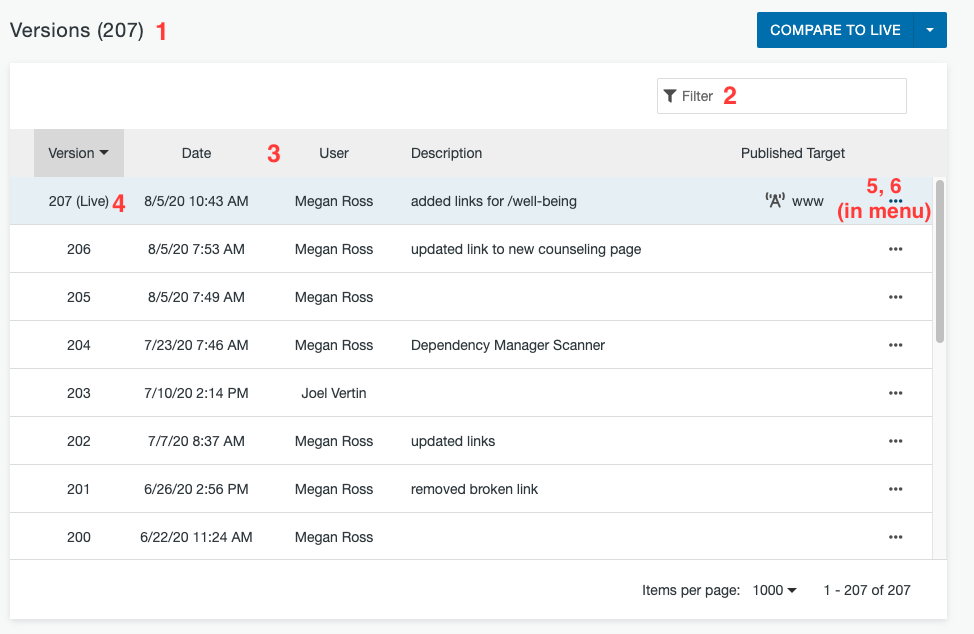 This screen:
Shows the number of versions for the page in parentheses.
Includes a filter field where you can filter the versions by version number or user.
Shows a sortable list of versions including the revision number for the page, the date it was saved, the page author, and the version description given with the version save or publish.
Indicates which version is currently live.
The More Actions menu allows for reverting to a previous version of the page (… menu, Revert).
The More Actions menu also provides the ability to compare a version to the current live version (…menu, Compare).