Six new faculty members joined Michigan Tech on December 26, 2016. Two tenure-track faculty have joined the College of Engineering.
Daniel Dowden joined the Department of Civil and Environmental Engineering as an assistant professor. He earned a PhD in Civil Engineering at the University of Buffalo, an MS in Civil Engineering at the University of Wyoming and a BS in Civil Engineering at Washington State University. He worked as a structural and test engineer, a graduate research assistant, adjunct instructor and teaching assistant at the University of Buffalo. His professional project experience includes structural design of the Central Washington University music building and assisted living facilities in San Diego and Studio City, California.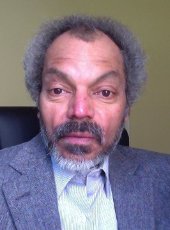 Umesh Korde joined the Department of Mechanical Engineering-Engineering Mechanics as a tenured professor. He earned his PhD in Mechanical Engineering from the University of Notre Dame, a Master of Engineering from the University of Tokyo and a Bachelor of Technology from the Indian Institute of Technology in Kharagpur, India. He comes to Michigan Tech from the South Dakota School of Mines and Technology, where he was a professor who held the Pearson Chair in Mechanical Engineering. Korde is a fellow of the American Society of Mechanical Engineers. His research interests involve dynamics and control.
By Jenn Donovan.