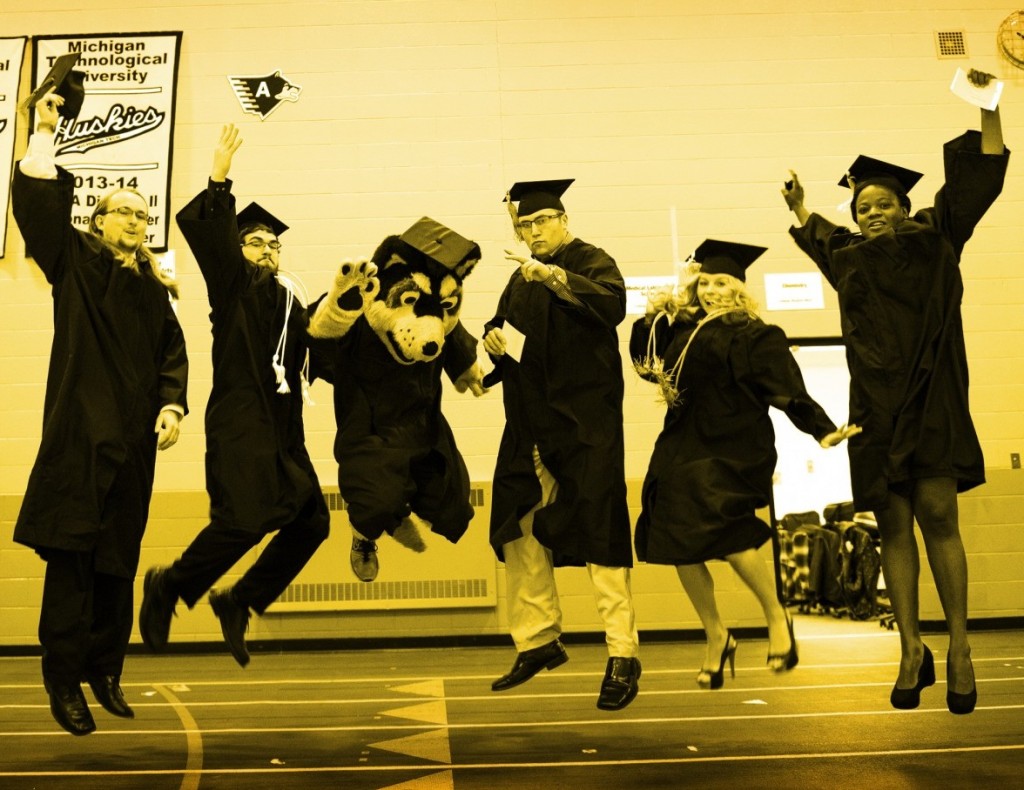 This week we learned that Michigan Tech made the top-200 list in Princeton Review's "Colleges That Pay You Back" category.  These are the colleges that score highly when one looks at things like financial aid and starting salaries after graduation, the things that speak to the return on investment for a college education. It is good to be recognized for something that we pay attention to, and take a lot of pride in.

One thing that struck me in looking at the list is that the top 5 included Cal Tech, Princeton, and MIT.  I am quite certain that by the metrics used in this ranking, these colleges score very highly.  The cost of an education is very reasonable if not free, due to the all the financial aid available, and the starting salaries are probably through the roof.  There's only one catch – the typical American high school student could never get in!  It's cruel to hold schools like this up as paragons of value and then tell students they have no hope of going there.  I'm tempted to write Princeton Review and suggest a new category – "Colleges That Pay You Back That You Can Actually Get Into."
If they had such a list, Michigan Tech would be right up there near the top.  Our in-state tuition is about $13k, there is a fair amount of financial aid available, starting salaries university-wide are in the mid-60s, and our admission rate is 75%!  Now a lot of people think that being ultra-exclusive is what makes for a great university, but I disagree.  What makes a university great is what is does for its students.  Michigan Tech takes students from all walks of life, all different backgrounds, and a wide range of abilities, and gives them the opportunity to create a meaningful and rewarding life for themselves if they are willing to work hard and do what it takes.  There are a lot of naturally gifted students here, but we also have a wide swath of normal everyday students, and we think everyone deserves a shot at the good life.  It's not a cakewalk at Michigan Tech (although it is a lot of fun) but there is a big payoff at graduation.  It is interesting to note that, even with that 75% admission rate, our average high school GPA is 3.66 which means that a lot of talented students are choosing Michigan Tech over other more prestigious institutions, and quite a few weaker students are self-selecting out.
Don't get me wrong about those highly-ranked schools.  I know from personal experience that Princeton is an absolutely fabulous place, where a lot of really smart people are surrounded by other really smart people, and doing good work.  All of their graduates are going to be very successful in life, not only because of the incredible education they receive, but also because they were talented enough to get in in the first place.  The issue I am raising here is that there is only so much a place like Princeton can do for the vast number of American high school seniors.  I am coming to believe that it is the Michigan Techs of the world that are doing the most good to prepare large numbers of young people to take their place in the 21st century economy.
I can't resist getting in one more dig.  The "Colleges That Pay You Back" list was featured in a piece on the Today Show, and the Princeton Review rep that was being interviewed gave praise to Harvey Mudd College, a small engineering school east of Los Angeles.  I agree with his assessment; Harvey Mudd is a great school with a project-focused educational philosophy very similar to that of Michigan Tech.  In talking about the industry demand for graduates, the rep brought up the fact that 150 companies came to the Harvey Mudd campus recently to recruit.  150!  I laughed out loud.  At the Fall 2015 Career Fair, Michigan Tech had *370* companies and organizations on campus recruiting – and we are located in a geographical dead end, not the middle of southern California!  My hat is off to our Career Services office for the fabulous job that they do for our students and graduates.
Speaking of Career Services, next week I will stay in this same vein, reporting on our Spring Career Fair which is next Tuesday. Until then, Happy Valentines Day and Happy Presidents Day everyone!
– Dan
Daniel R. Fuhrmann
Dave House Professor and Chair
Department of Electrical and Computer Engineering
Michigan Technological University