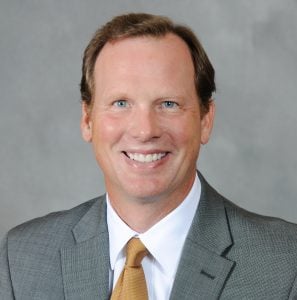 More than 360 bachelor's, master's and PhD recipients are expected to attend Midyear Commencement Saturday (Dec 16). Ceremonies will take place at 10:30 a.m. in the Wood Gym of the Student Development Complex.
James Parm, partner at Inc. CEO Project, will deliver the commencement address for Michigan Tech's Midyear. Parm graduated from Michigan Tech in 1981 with a bachelor's degree in electrical engineering and was inducted into the ECE Academy in 2012.
In his current position, Parm provides business strategy to corporate CEOs. He has a long and distinguished career leading international technology companies including Stratos, Inmarsat PLC and Shell Offshore Services Company.
Parm and his wife Jean, a 1982 Tech graduate, have established the Jim and Jean Parm Endowed Scholarship. The Parms live in Casey Key, Florida. At the commencement ceremony, Parm will receive an Honorary Doctorate of Philosophy.