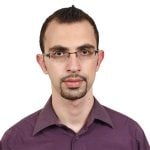 Husam Sweidan, PhD student in Electrical and Computer Engineering, and Timothy Havens (ECE), published an article entitled, "Sensor Relocation for Improved Target Tracking," in the April, 2018, volume of IET Wireless Sensor Systems.
DOI: 10.1049/iet-wss.2017.0037 , Print ISSN 2043-6386, Online ISSN 2043-6394
Extract: In the first phase, the wireless sensor network tracks the targets based on the initial deployment. The second phase uses the location estimates from phase 1 to form a region of interest (ROI). The last phase carries out the sensor relocation to the ROI.