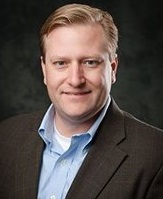 Jeremy Bos (ECE/RICC) is the principal investigator on a project that has received a $106,032 research and development grant from the US Department of Defense, Air Force Office of Scientific Research.
The project is titled "Imaging Theory and Mitigation in Extreme Turbulence-Induced Anisoplanatism."
This is the first year of a three-year project potentially totaling $331,550.
By Sponsored Programs.