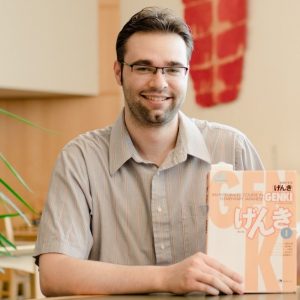 Michigan Tech undergraduate students Matt Luther and Trenton Woodcox are two of four recipients to win a Japan Business Society of Detroit (JBSD) Foundation scholarship to study Japanese language and culture at the Japan Center for Michigan Universities (JCMU) in Hikone, Shiga Prefecture, Japan. They will arrive in September, and study on JCMU's campus the entire 2018-19 academic year. The $4,000 scholarships will offset travel, tuition and living expenses.
Motivated by career goals, both are certain their year abroad will set them up for success in competitive professions.
Luther, an English major with a minor in teaching English to speakers of other languages (TESOL), says he "was interested in Japanese culture from a young age. After I graduate, I plan to go to Japan to teach English long term."
Woodcox is pursuing a bachelor's degree in social sciences with a focus in law and society. Expected to graduate in 2020, he says he wants to "work on international policy or law at the U.N., work at an embassy like the Japanese embassy or work with the CIA in country profiling, so I think (studying abroad in Japan) will definitely help a lot."
Read the full story on mtu.edu/news.