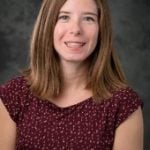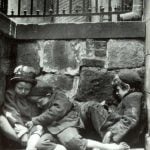 Stephanie Carpenter (HU) and Allison Neely (Michigan Tech Archives) will lead a discussion of "How the Other Half Lives" (1890) by Jacob Riis. The event will be held from 6:30 to 7:30 p.m. Thursday (Sept. 12) at the Copper Country Community Arts Center in Hancock.
This program is in conjunction with the National Endowment for the Humanities On the Road exhibit "Jacob A. Riis: How the Other Half Lives," on display at the Keweenaw National Historical Park's Calumet Visitor Center (98 5th Street, Calumet) now through Oct. 20.
The discussion will focus on Riis's verbal and photographic imagery. Questions to be considered include: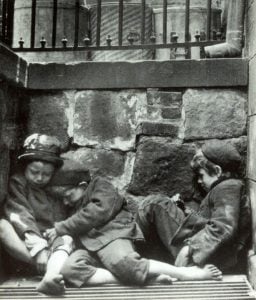 How does the book depict "the other half"—and who is included (and excluded) from that category.
How does Riis encourage us to see the subjects of his book
What parallels can we draw between Riis's presentation of new immigrants and urban poverty and depictions that we see today,
Participants are encouraged to view the exhibit prior to the discussion—and to read the book. Copies of "How the Other Half Lives" can be purchased from the Calumet Visitor Center. Scanned excerpts are available by emailing Carpenter.
The event is free and open to all. RSVP by calling 482-2333 by tomorrow (Sept. 11). The Copper Country Community Arts Center is located at 126 Quincy Street in Hancock.