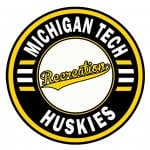 Interested in Turbo Kick, but afraid you won't be able to keep up because you don't know the moves? Then you should come to the Turbo Fast Fix Workshop this Saturday, February 7!
This workshop will focus on the kickboxing techniques and drills used in the Turbo Kick class. It's difficult to learn proper form in Turbo Kick, because the choreography moves so quickly. Join us this Saturday to learn proper form and greatly increase the quality of your workout! Turbo Kick requires no previous kickboxing experience or equipment, and all fitness levels are welcome.
Class time is 12:00-12:50pm in the SDC Studio. Cost to attend is $7.
For more information, visit Turbo Fast Fix.
Commit to be TechFit in 2015 with Community Programs.