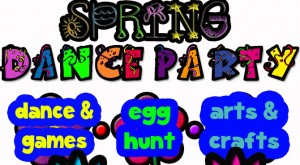 Join Michigan Tech Youth Dance as they celebrate Spring!
Arts & crafts, an Easter Egg Hunt, and fun dance-related games await kids ages 1-12. Get ready to dance the afternoon away!
Sunday, March 29, 2:30-5:30 p.m. in the SDC Studio
For ages 1-12 (ages 1-5 with parent).
Cost: $5/child or two kids for $8
For more information or to register, visit www.michigantechrecreation.com.