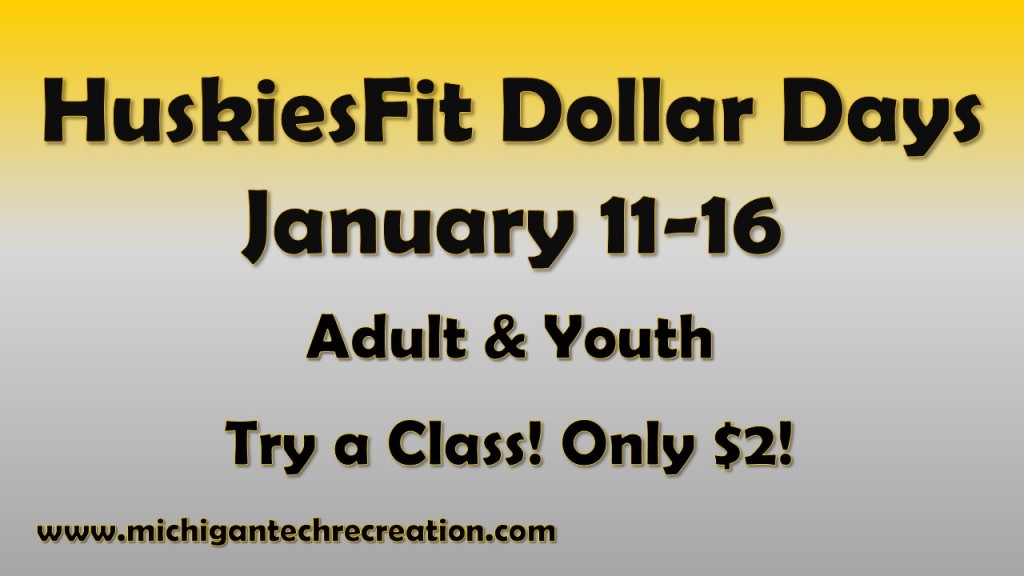 Want to change up your workout, try out a new class or get a jump start on new fitness goals?
Several HuskiesFit Programs will be offering classes for only $2 during Dollar Days, January 11-16.
Cycle, kick, lift and stretch your way to a healthier you. Visit HuskiesFit Dollar Days for more information.
Commit to be HuskiesFit!