Michigan Tech Recreation has several events to help you celebrate spring this weekend: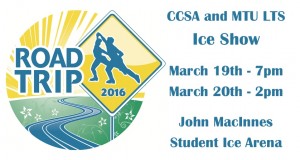 – Saturday and Sunday, take in the Spring Ice Show, Road Trip, featuring skaters from the Copper Country Skating Academy and Michigan Tech Learn to Skate program.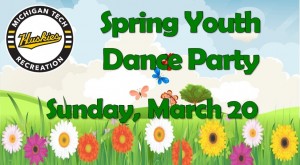 – Join Youth Dance this Sunday, March 19, for arts and crafts, an Easter egg hunt and fun dance-related games at the Spring Youth Dance Party.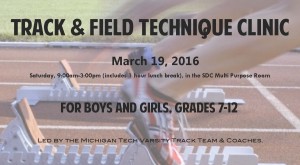 – Michigan Tech's Track and Field team and coaches host a Track and Field Technique Clinic for boys and girls grades 7-12, Saturday from 9 am to 3pm in the SDC Multipurpose Gym.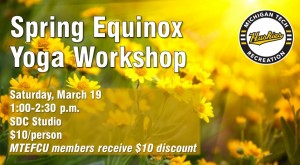 – Celebrate the transition from winter to spring at the Spring Equinox Yoga Workshop Saturday from 1 to 2:30pm in the SDC Studio.
For more information on these and other upcoming events, visit Michigan Tech Recreation.