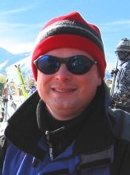 Paul Charlesworth, associate professor of chemistry, has received the Faculty Distinguished Service award for the 2012-13 academic year.
In the nominations, Charlesworth was cited for spending "countless hours, outside of regular work duties in service to the campus community and beyond, by giving generously of his time, talents and expertise to support the growth and development of individuals and campus organizations. His work goes beyond campus in his outreach and work with community students and organizations."
Charlesworth is also an undergraduate advisor and holds an adjunct associate professor position with the Department of Cognitive and Learning Sciences, a reflection of his research interest in education.
Read more at Tech Today.