Spring 2019 HuskyLead Sessions
HuskyLead is a leadership development series open to all Michigan Tech students. 
Tuesday, January 29 –  "Rise Up: Don't Throw Away Your Shot at Better Marketing" – Come rise up and work with Adobe Education Leader Jeremiah Baumann as we tackle the problem of "same old organization marketing tactics". Learn some new tools and tricks to make your marketing stand out on a campus full of marketing doppelgängers. You'll leave excited to "think past tomorrow" and create some amazing materials for your organization. Attend the first HuskyLead of the semester being held in MUB Ballroom B from 6–7 p.m. 
The presenter is Jeremiah Baumann, Assistant Director, Creative and Technology Services.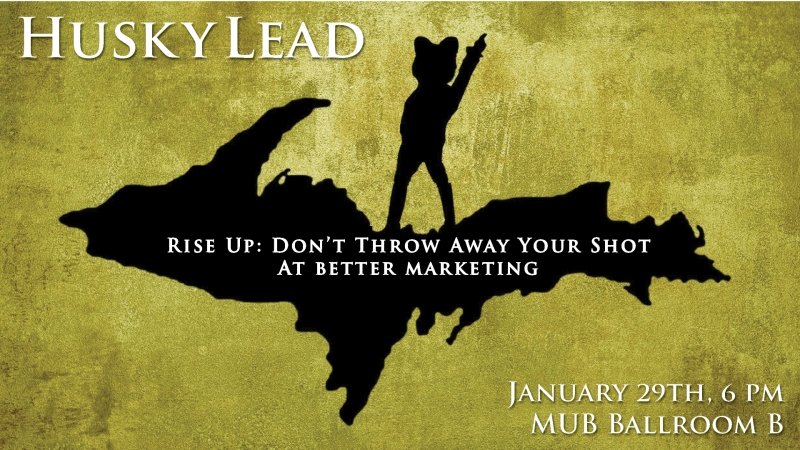 Tuesday, February 26 – "Improving Leadership through Perceptual Engineering" -Our interactions with people are based on how we interpret life experiences. Applying perceptual engineering to our thinking process, we can listen in to our thoughts and make a few fact-based adjustments. Learning to understand, influence, and modify our point of view by seeking the perspectives of others not only improves our leadership, but also improves the engagement and satisfaction of those who work with us. Attend this HuskyLead being held in MUB Ballroom B from 6–7 p.m. 
The presenter is Ruth Archer, Director of Continuous Improvement.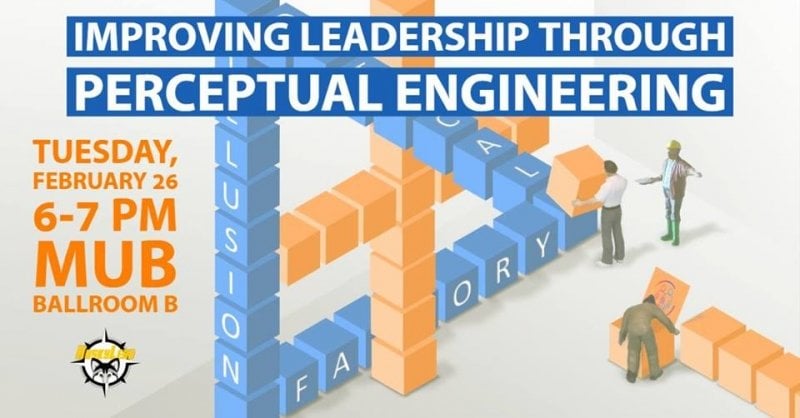 Wednesday, March 20 – "Getting into the Nitty-GRITty" – Becoming a leader takes passion and perseverance, in other words "grit". By attending this HuskyLead in DHH Ballroom from 6–7 p.m., students will learn tips on how to persist and build mental toughness to reach long term goals.
The presenter is Beka Horsch, Coordinator of Student Leadership & Involvement.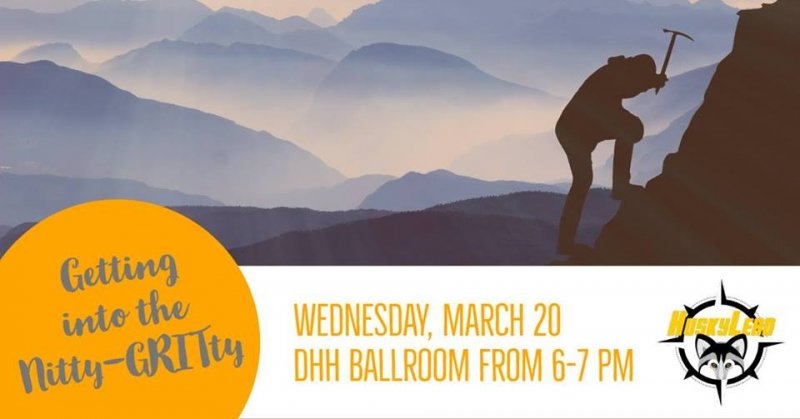 Tuesday, April 9 – As the semester is winding down it is time to start thinking of transitioning your leadership within your organization. Attend this HuskyLead in MUB Ballroom B from 6-7 p.m. to gain some tips and techniques to make this transition a smooth process.
The presenter is Jessie Stapleton, Director of Student Leadership & Involvement