Tyler Sykes is a senior kayak guide for Keweenaw Adventure Company. His work includes spending time on the water and trails in the Keweenaw.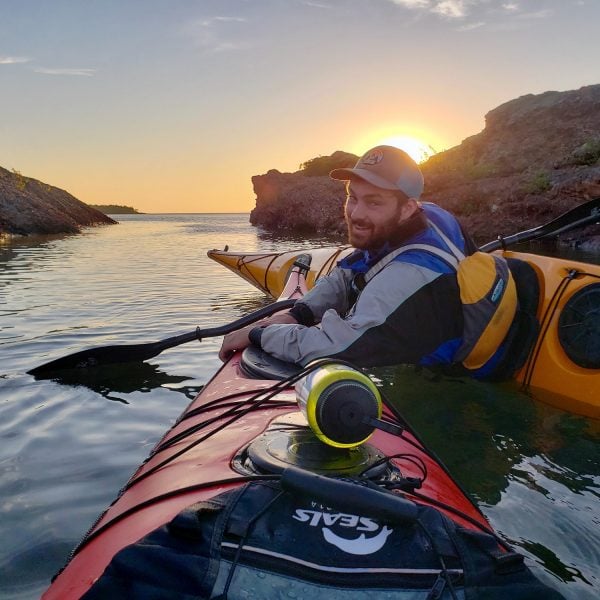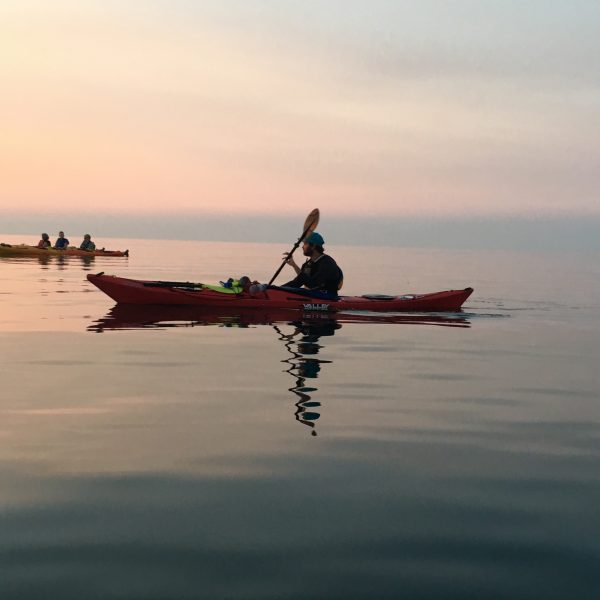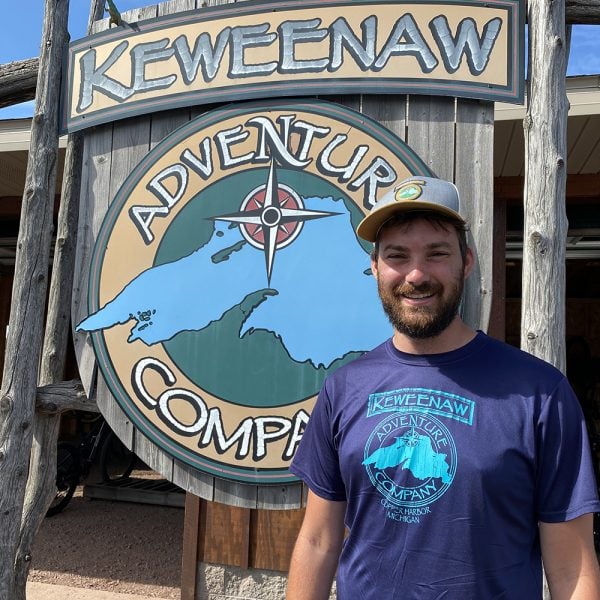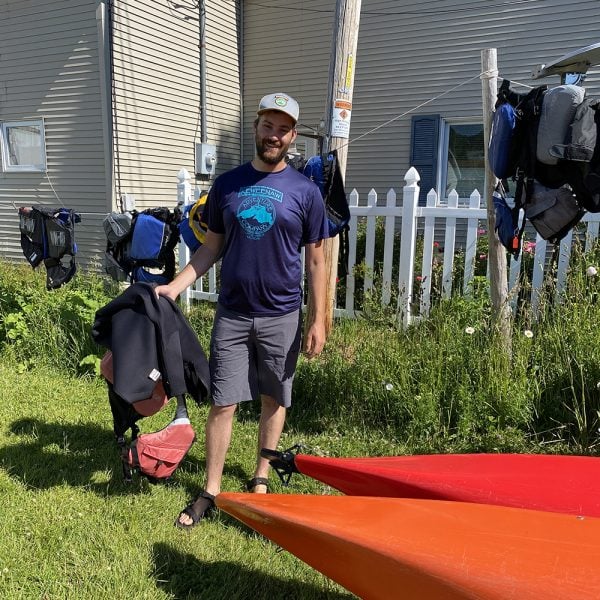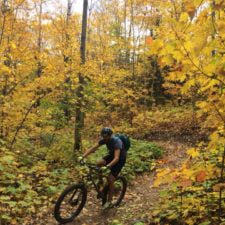 What was your major/what did you study at Michigan Tech?
I majored in Mechanical Engineering, then came back to get a teaching certificate to teach secondary science.
What was your favorite class or professor at Michigan Tech?
I enjoyed a lot of the biology classes. Casey Huckins was a favorite. He taught a marine biology oceanography class that was engaging and relatable.
How did Michigan Tech prepare you for working at the Keweenaw Adventure Company?
I'm from Grand Rapids and chose Michigan Tech after high school. I got into kayaking in and around Lake Superior. It's just a perfect setting to get out and explore. Once, I kayaked from Houghton to Copper Harbor with some college friends over a few days. It drove me to explore the sport more.
I currently have a job as seventh grade teacher in Calumet and work at KAC for the summer. It's a good balance to do both. Calumet is a great part of the state to teach science as its relatable with the local ecology, history, culture, and biology.
What do you want people to know about what you do?
I've spent seven summers guiding kayak tours, five of those at KAC. My favorite tours are the Agate Harbor and Bette Gris tours, as well as Isle Royale.
As part of the team at KAC, I have guide bike tours, fix bikes, and work in the shop. This year, you'll most likely find me on the water or driving the bike shuttle to Brockway Mountain.
My favorite mountain bike trail in Copper Harbor is the Red Trail.
When not working, I like to bike and kayak with old college friends that have moved back to the Keweenaw.