Thanks to all the Michigan Tech alumni and employees who participated in our inaugural contest. Congratulations to our winners!
Multi-Day Snow Statue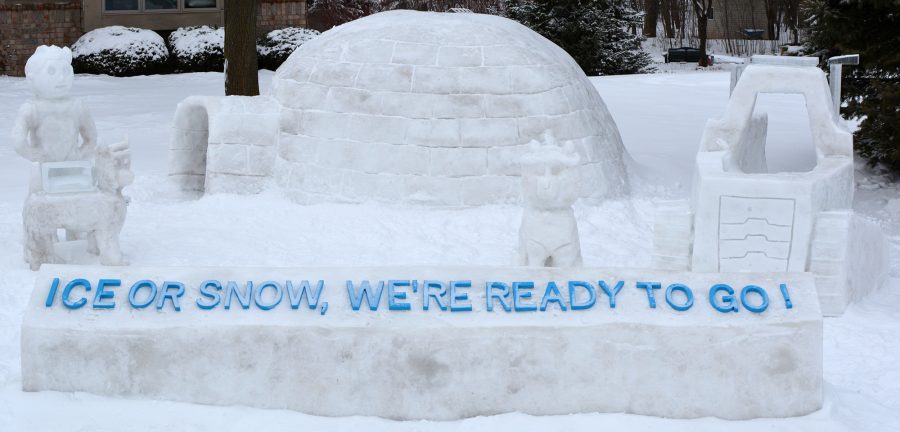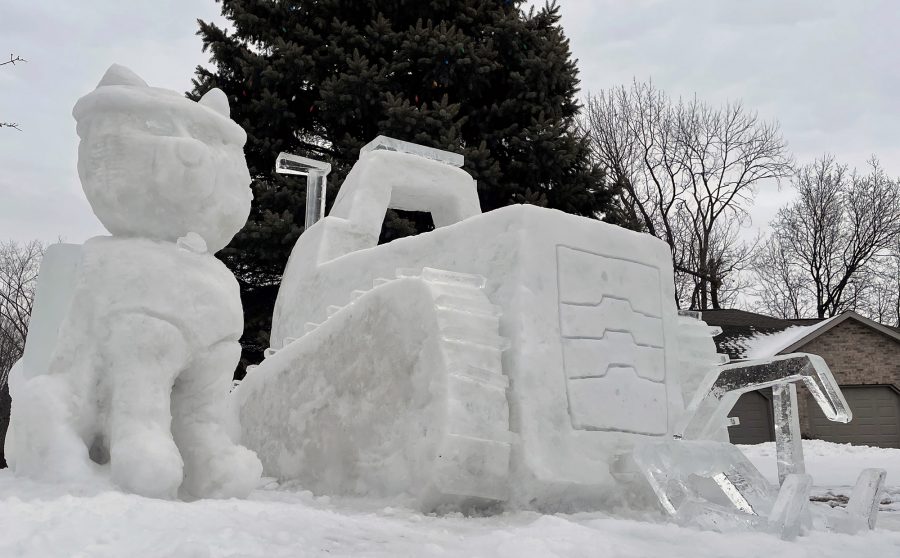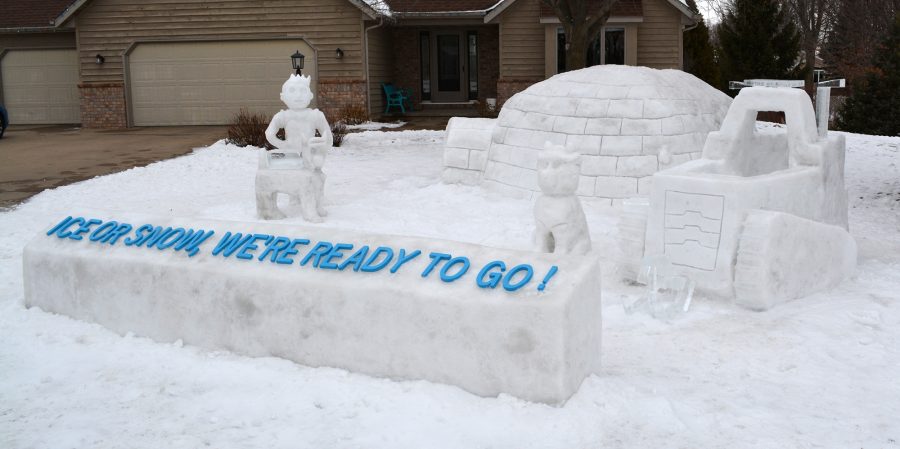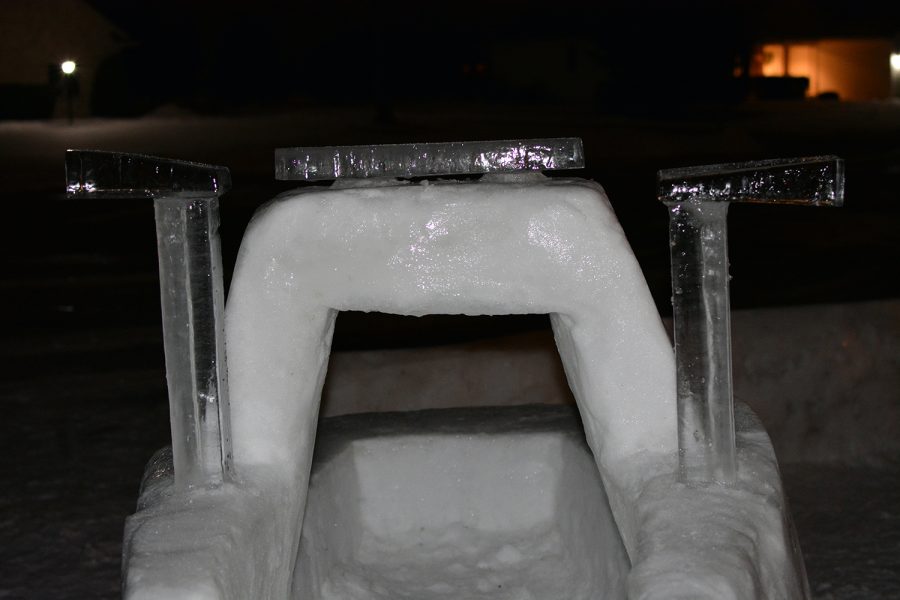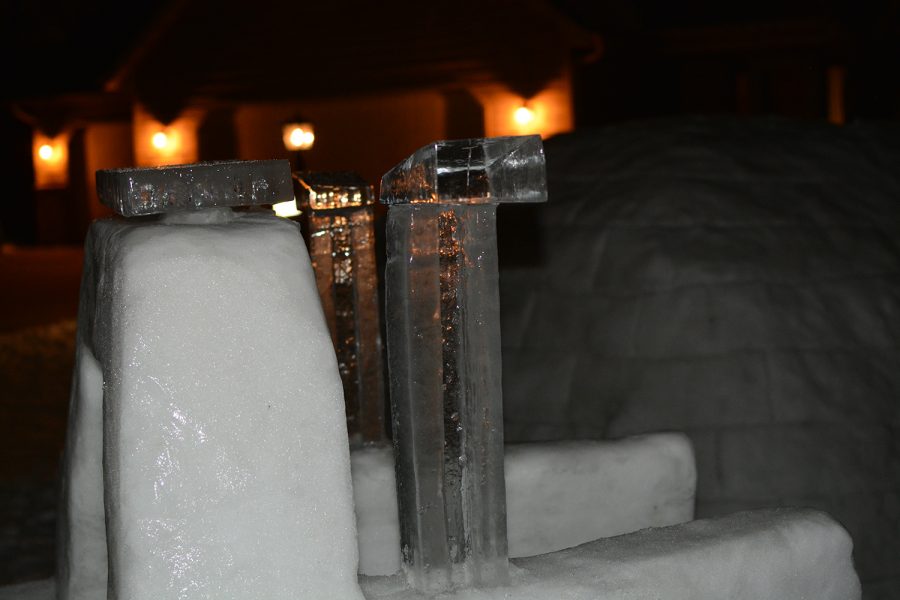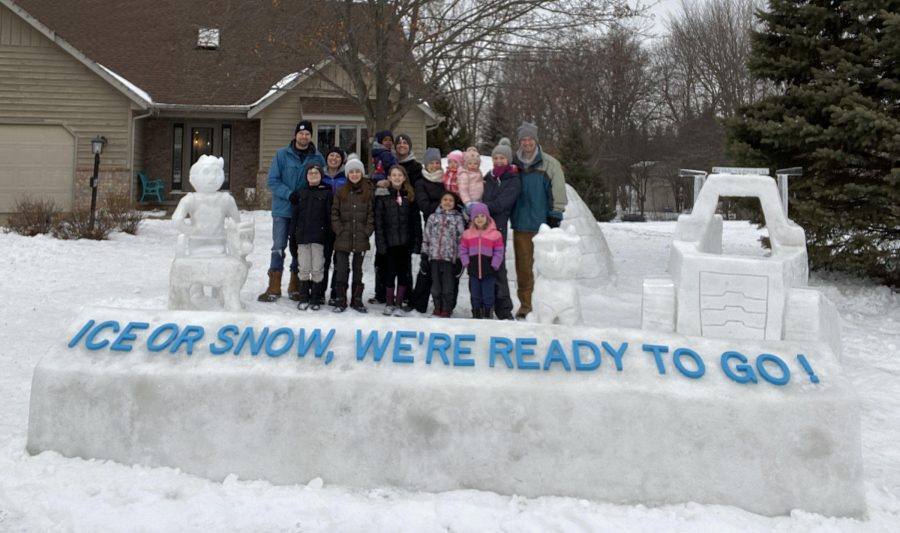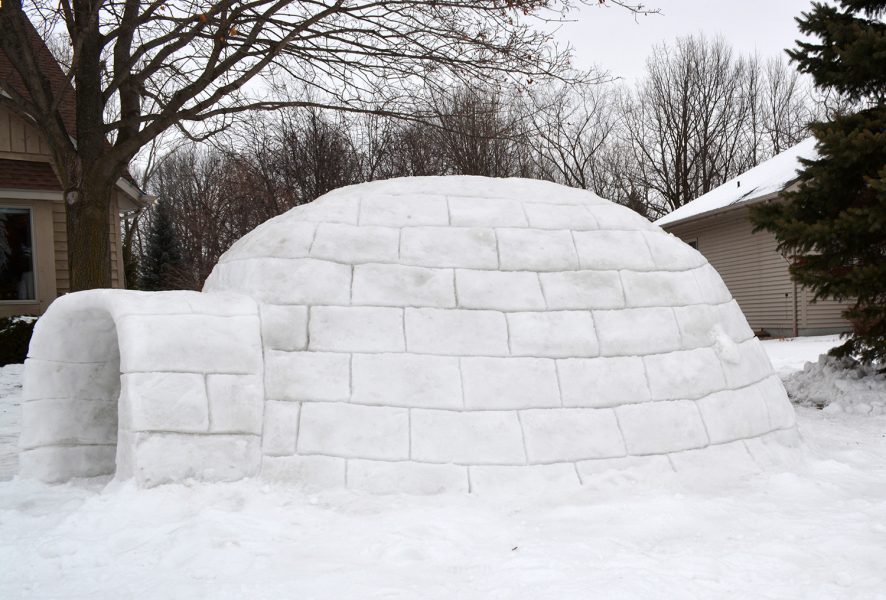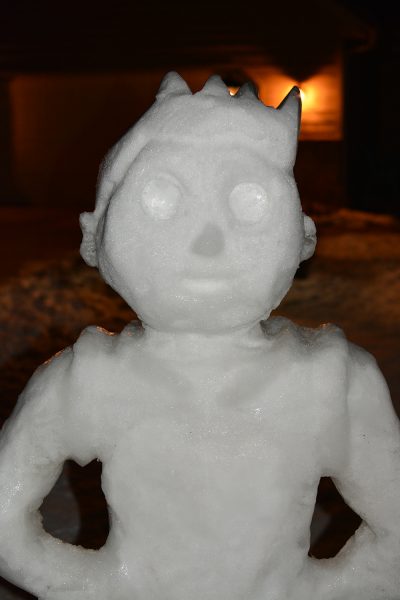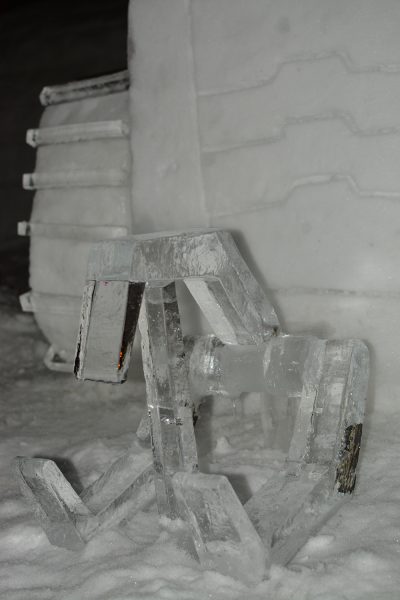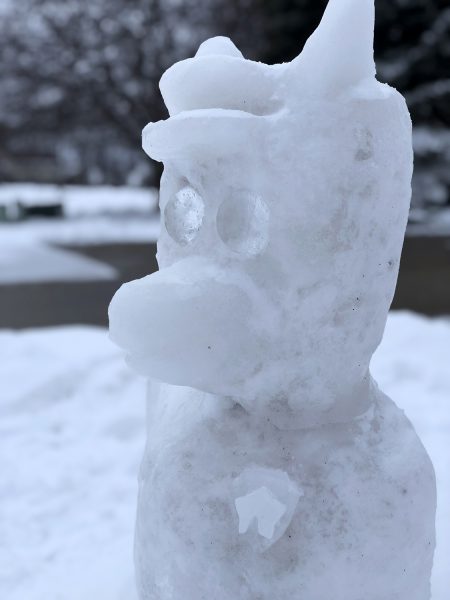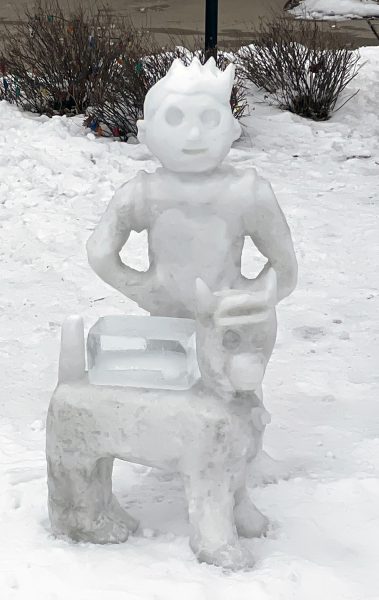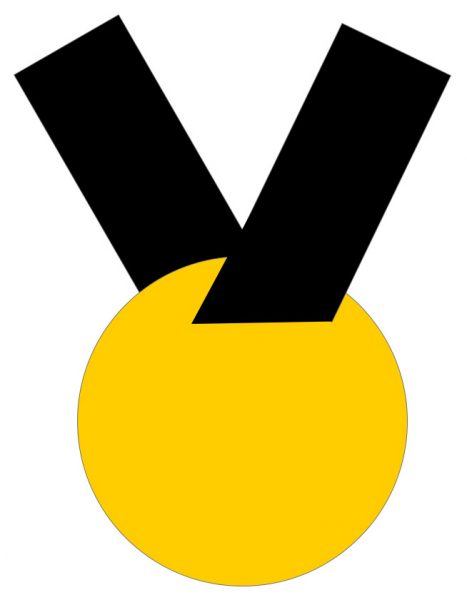 Multi-Day Snow Statue – Winner
Title: Paw Patrol Tackles Covid Boredom
Caption: "Ice or Snow We're Ready to Go!"
Participants: Greg Mooren '06, Molly Mooren '06, Jana Fogarty '05, Josh Fogarty '03, Brian Mooren '03, Mellisa Mooren '02, Joe Mooren '00, Sarah Mooren '00, and children.
Location: Appleton, Wisconsin
Story: Doing a snow statue this year was particularly appealing to us as we seek creative ways to keep ourselves and our kids from going stir crazy, especially in the winter weather. Our kids love Paw Patrol and was great motivation to get out of the house and be active! The Paw Patrol's motto is "No problem is too big, no pup is too small" which seems like a great thing to keep in mind as we face the challenges of COVID.
---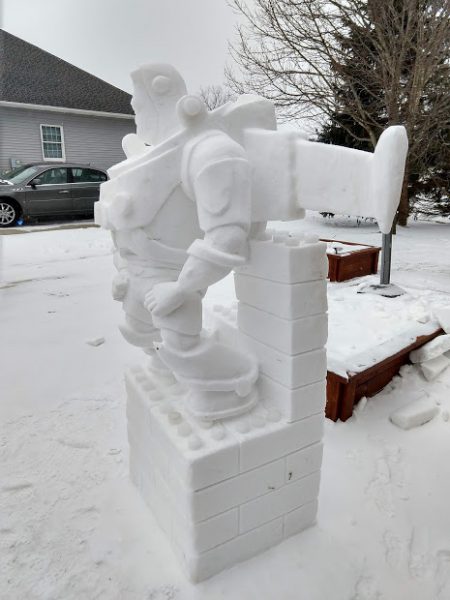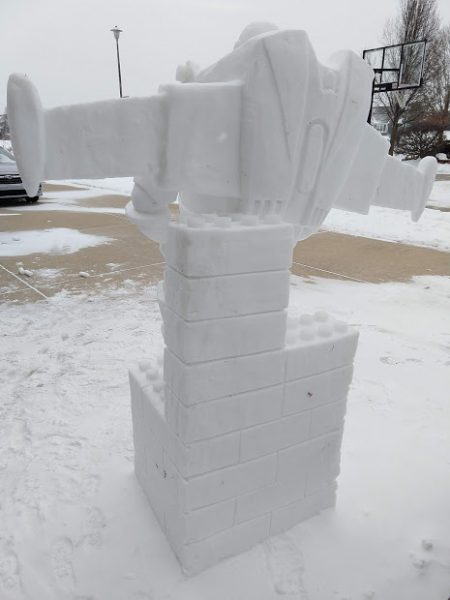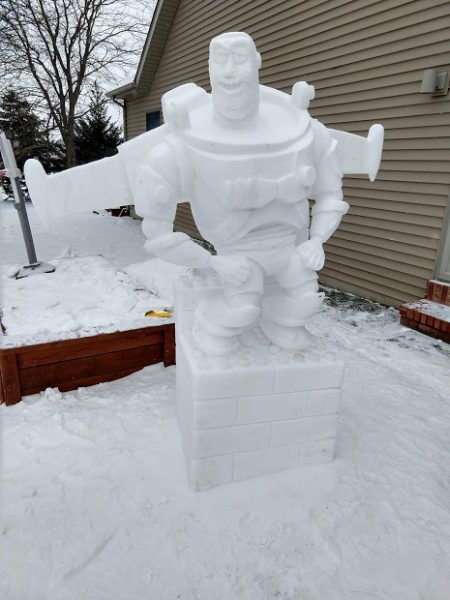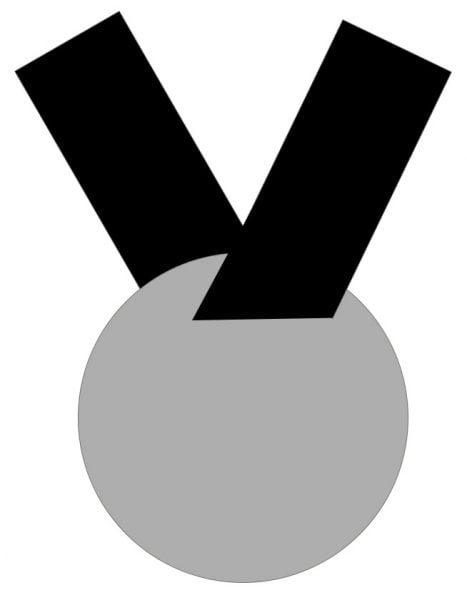 Multi-Day Snow Statue – Second Place
Title: "Budd Torchorbit: Space Wrangler"
Participant: Max Dehtiar '06
Location: Saginaw, Michigan
Statue Story: Galactic threats are ever present – especially the plots of evil emperor Gruz. But never fear – here comes interstellar space wrangler Budd Torchorbit! Now you can have your own Budd with this 1:8 scale action figure! Communicate with mission control, protect life forms with your laser, and fall with style with your amazing retractable wings! (Building bricks pictured not included).

---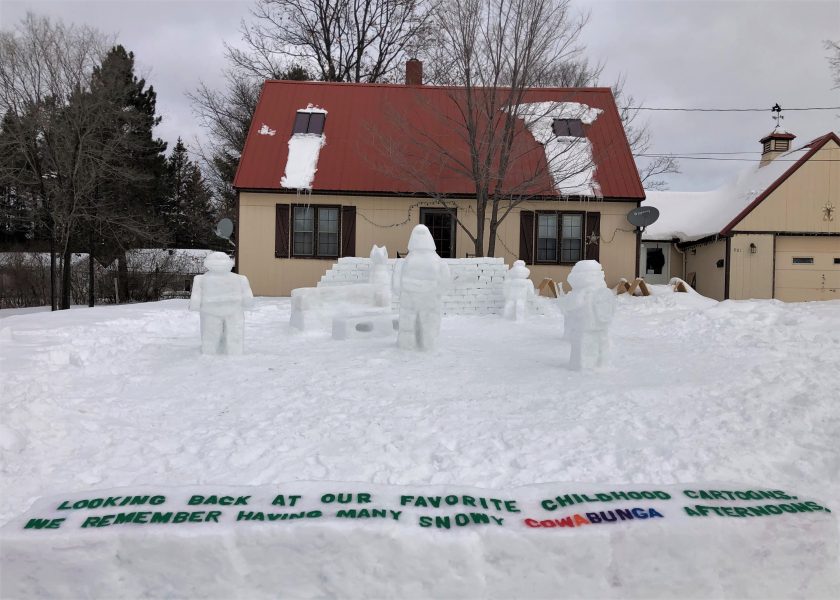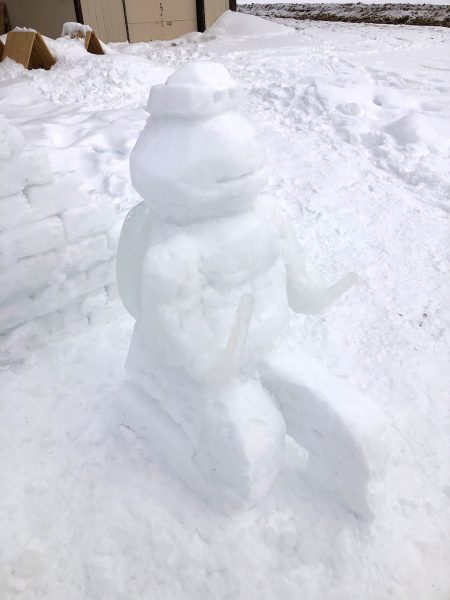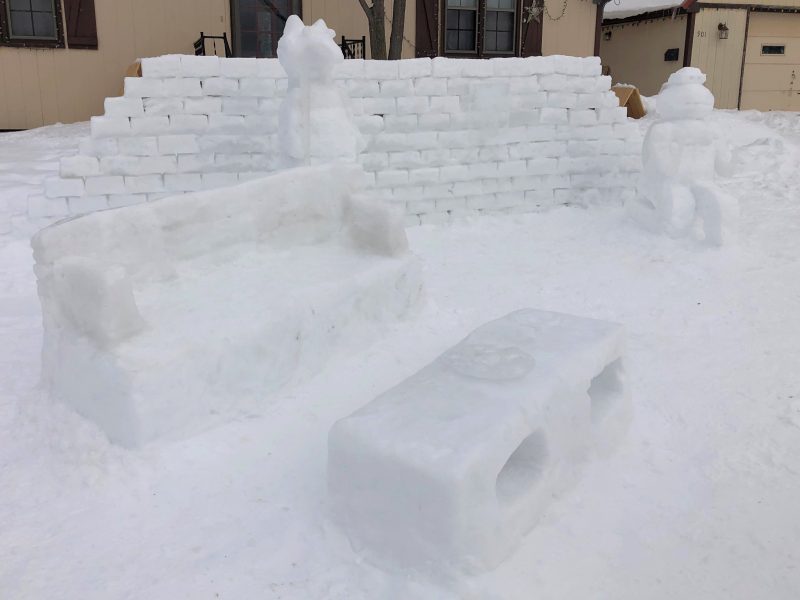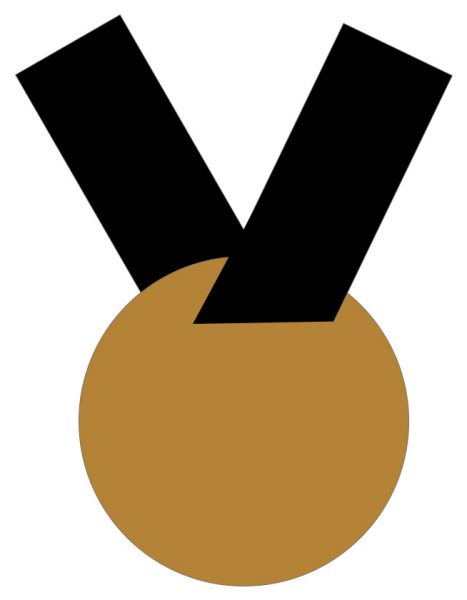 Multi-Day Snow Statue – Third Place
Title: "Team TMNT/Looking back at our favorite childhood cartoons, we remember having many snowy cowabunga afternoons."
Participants: Laurie Stark ('08/current employee), Ashley Ploetz ('08), Ryan Ploetz ('08), Susan Mattila ('08)
Location: Hancock, Michigan
Story: The Teenage Mutant Ninja Turtles cartoon holds a special place in our hearts. The original cartoon was created in 1987 and was a 90's classic. We remember watching Leonardo, Michelangelo, Donatello, and Raphael battle creatures, criminals, and invaders of all sorts before disappearing back down to the storm sewers to enjoy pizza in their lair!
Our scene unfolds in that very lair where their pizza dinner has been interrupted by supervillain Shredder. Turtle Power! The ninja turtles quickly grab their weapons and pose for attack while their rat sensei, Splinter, looks on from behind, pleased at how much they have learned. Their weapons, made of ice, include throwing stars, nunchucks, a sword, and batons. Cowabunga! From the looks of it, they will soon defeat their enemy and be back to relaxing on the couch and eating pizza in no time!
---
24-Hour Snow Statue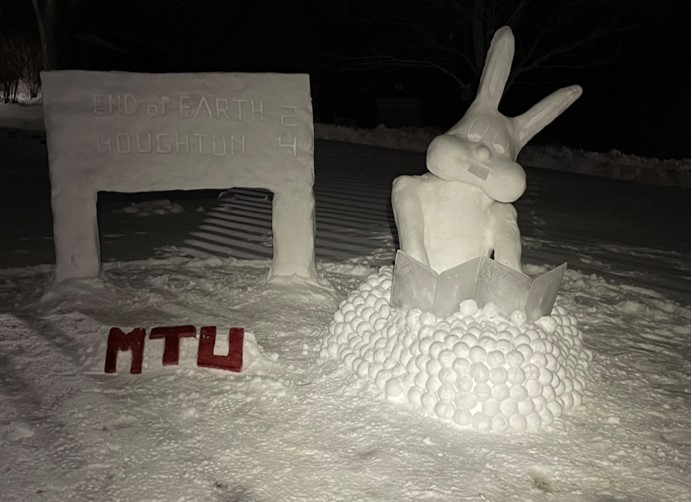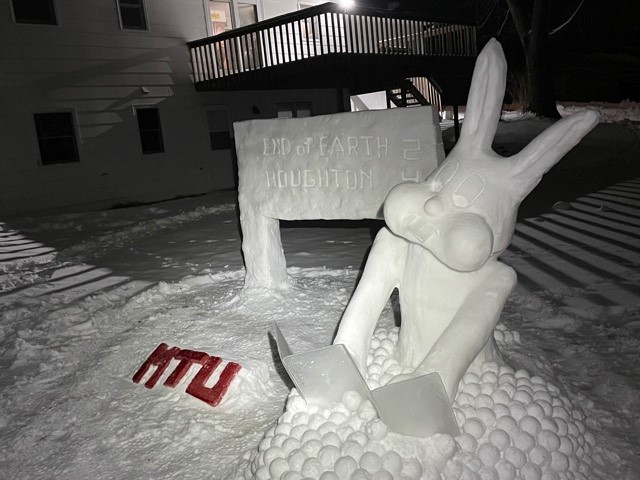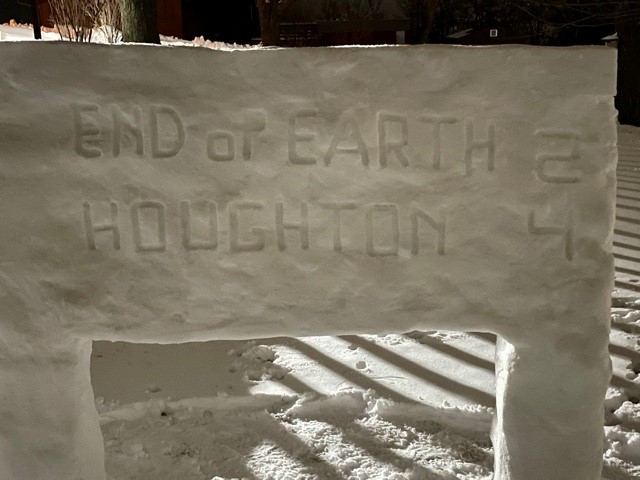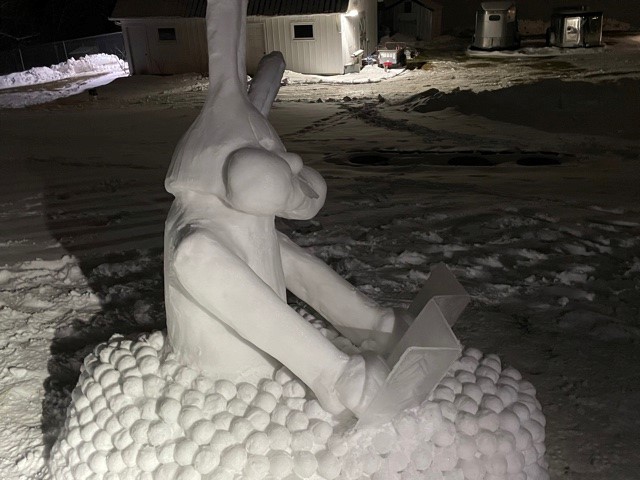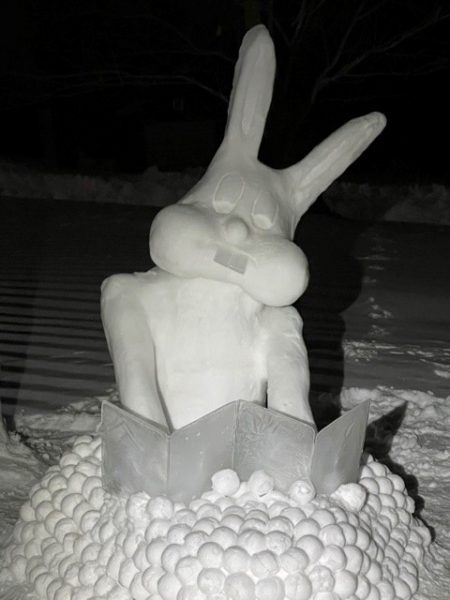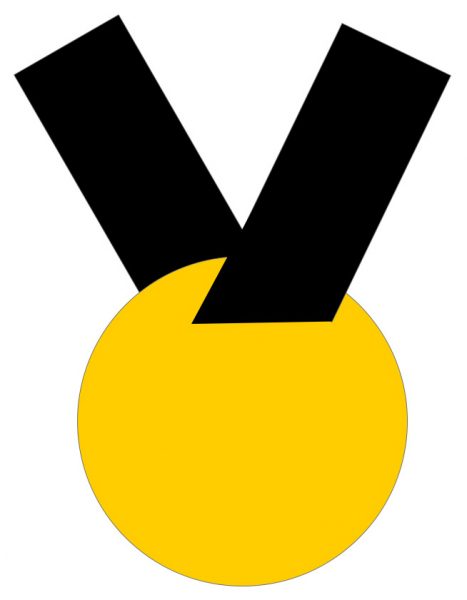 24-Hour Snow Statue – Winner
Title: "I SHOULD HAVE TAKEN THAT LEFT TURN AT SAINT IGNACE!"
Participants: Wendy (Goodhue) Peffers '92 and Dave Peffers '91
Location: Pella, Iowa
Story: Bugs Bunny is always making the wrong turn underground on his way to a new destination. He has emerged only to find himself closer to the End of Earth than Houghton, his destination for the exciting Winter Carnival at Michigan Technological University. Bugs is examining his map to find out where he went wrong. A two-by-four is used to support the main body of the sign. One-by-ones were used to support the arms on Bugs Bunny. His teeth and map are made from sheets of ice.

---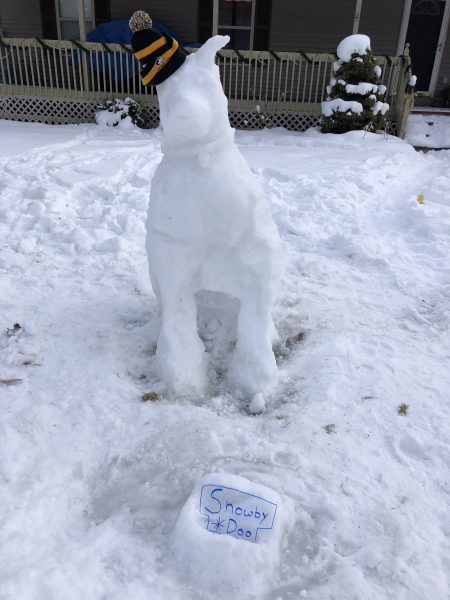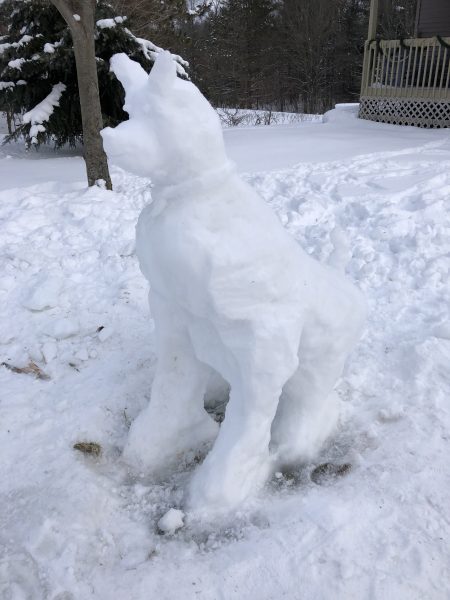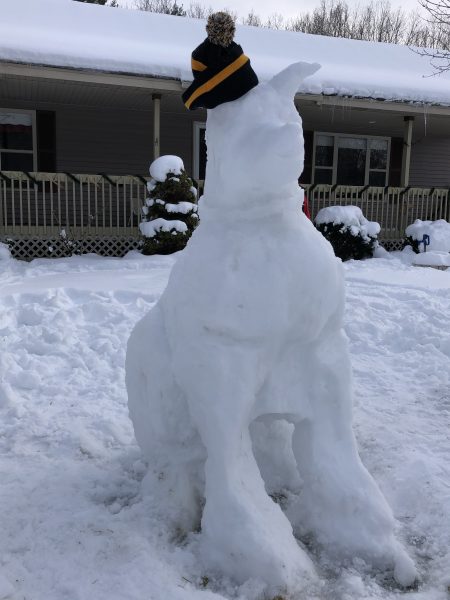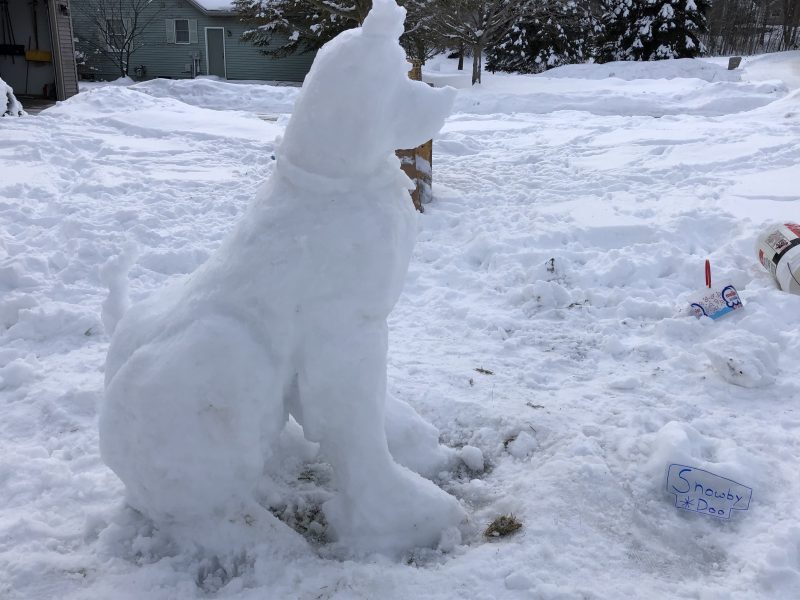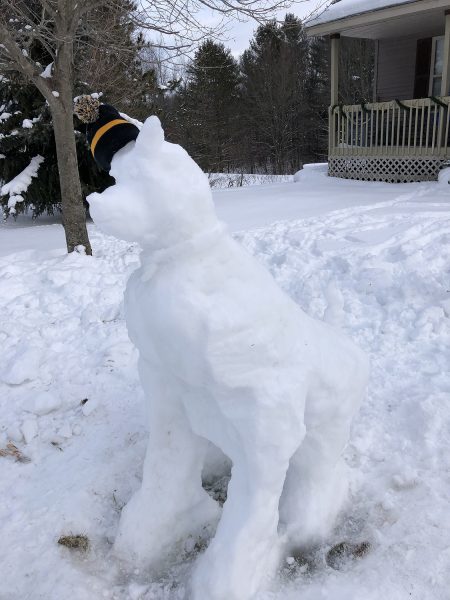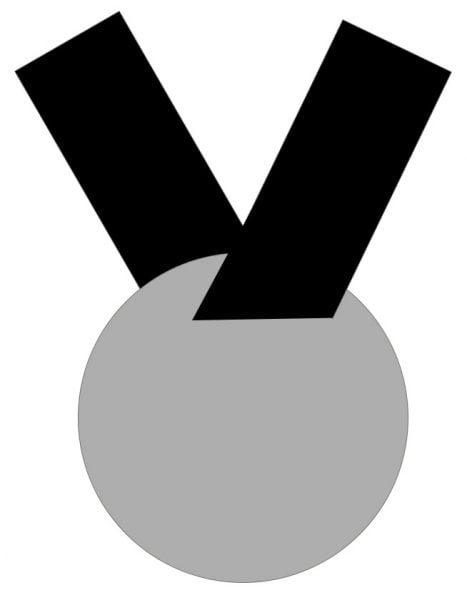 24-Hour Snow Statue – Second Place
Title: "Snowby Doo"
Participants: Susan Conradson '94 '96 and Erica Conradson (future alumna)
Location: Cadillac, Michigan
Story: Snowby Doo is on the case of "where is the missing Houghton snow" and the answer is "in Cadillac, Michigan". He decided he no longer needs his trusty side kicks of Fred, Velma and Daphine since they are too much work to handle in a 24-hour building period with just one alumni and her 12-year old apprentice. This statue was chosen because well, Scooby Doo is the coolest (yes, pun intended) crime fighting cartoon dog around. He sits around 5 feet tall, and as you can see from the photo, he has put on a few pounds..likely due to eating Snowby Snacks or drinking too many fishbowls and eating too many pasties?? and he says, he is okay with Huskies…just no poodles please.

---
Other Entries
Title: "Ice Music: Salve Regina"
Story: After working for years on the Ice Church for St. Albert the Great as a Tech student, I didn't just leave that behind after graduation. This past summer, I did some research on instruments that could be made out of ice. I made this pagophone (from the Greek for "voice of ice") by carefully shaving ice blocks with a chisel. Played here is the ancient church hymn "Salve Regina".

---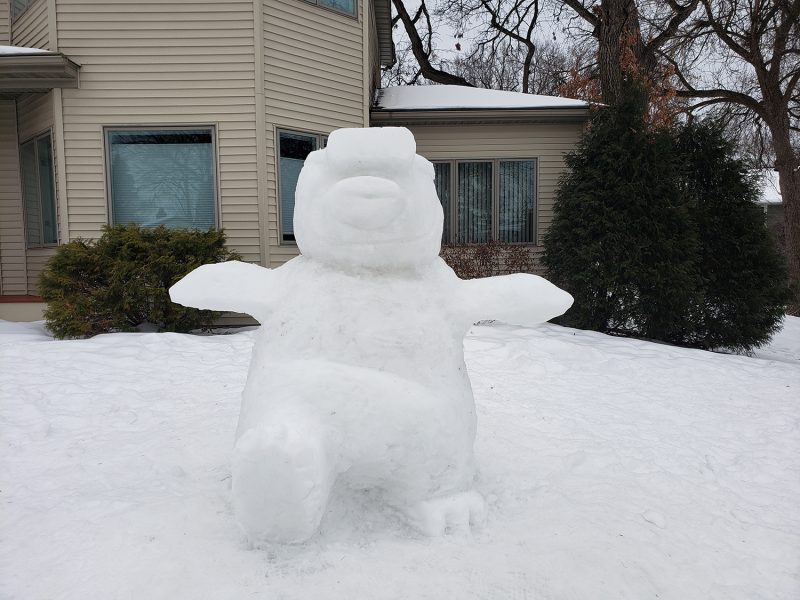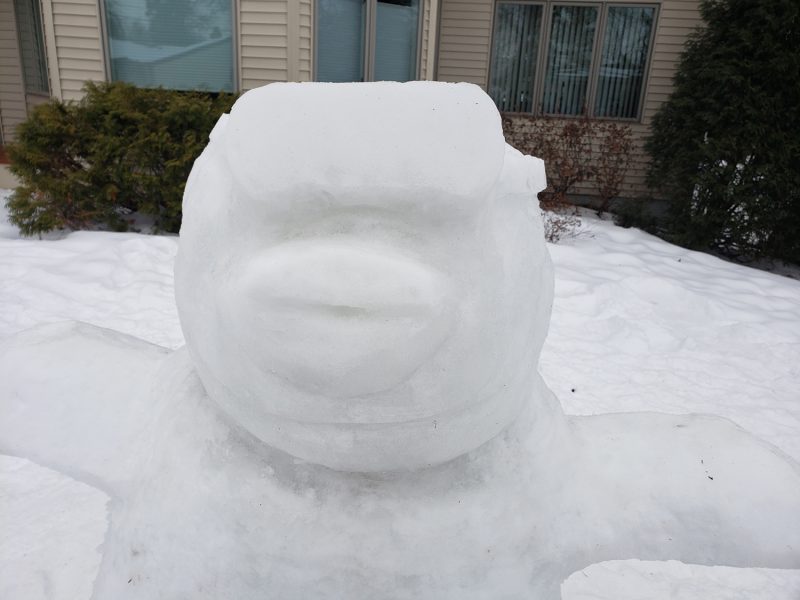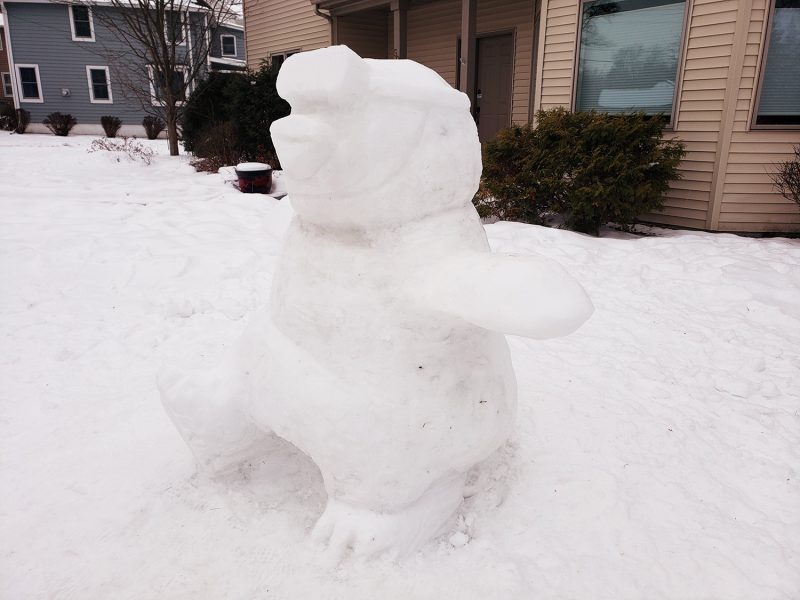 Title: "Mumble dances his way to success"
Statue Story: Mumble is a baby emperor penguin that was born to dance, while all other emperor penguins naturally are born to sing. This makes Mumble an outsider amongst the other penguins. His dancing eventually wears on the other penguins and he gets kicked out of Emperor Land and winds up at Michigan Tech. Mumble feels right at home with the 200+ inches of snow and cold weather. He goes on to graduate from Tech with a double major in Performing Arts and Computer Science. He then finds his way back to Emperor Land where he opens his own dance club and virtual reality arcade. The dance club doesn't get much interest, but the penguins are curious about the virtual reality. Mumble realizes this and writes some killer code that makes it seem like the penguins are great dancers in virtual reality. The penguins love how they look with their cool dance moves, suave clothing, and 80's big hairstyles. They can't get enough of it and are eventually inspired to learn how to dance for real.
---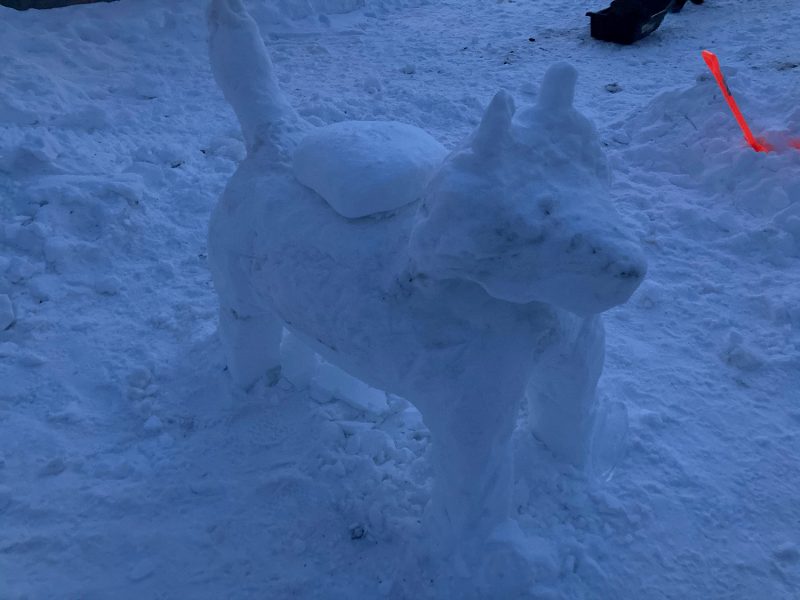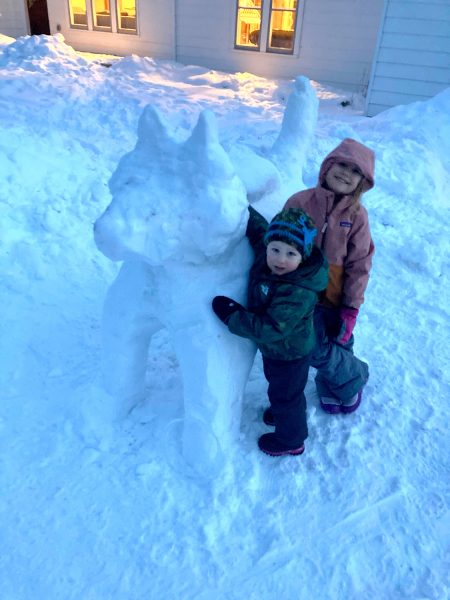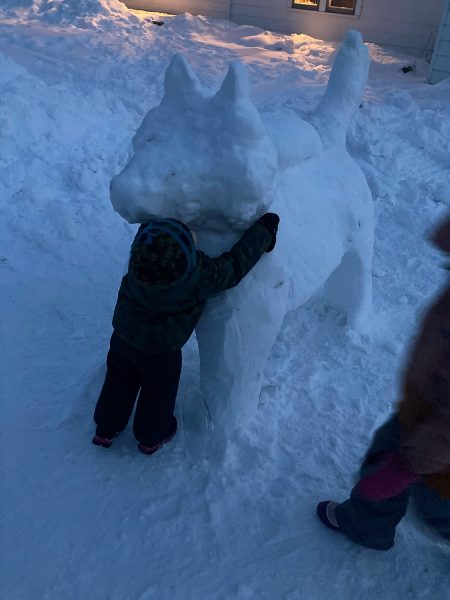 Title: "Everest From the Paw Patrol, Made from Snow Sculpted by Trolls"
Story: Her name is Everest from the Paw Patrol. Our kids love Paw Patrol and thought Everest would be the perfect pup because she is a husky and loves the snow!