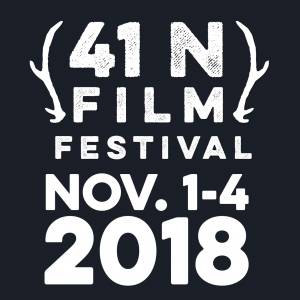 This year, the 41 North Film Festival will screen five films delving into history, issues and accomplishments relating to STEM (Science, Technology, Engineering and Mathematics) innovation.
The featured films look at high school students competing for an international prize ("Science Fair"), an early Silicon Valley startup ("General Magic"), internet censorship ("The Cleaners"), the first photograph of the moon taken from space ("Earthrise") and the first solar-powered flight around the world ("Point of No Return"). Following the showing of "Science Fair" at 7 p.m. Thursday (Nov. 1) there will be a discussion featuring a panel of STEM educators.
Documentaries can bring important context and perspective to our understanding of STEM fields and their impact on the world. The films this year tell both celebratory and cautionary tales that should be both inspiring and thought provoking. —Erin Smith, Festival Director
The festival runs Thursday through Sunday, Nov. 1–4 at the Rozsa Center for the Performing Arts. Times and information for specific films and events can be found on the festival website. As always, the festival is free and open to the public.