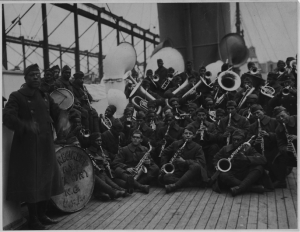 The "World War I and the Copper Country" project (WW1CC) is hosting a family bazaar from 2 to 6 p.m. Sunday (Oct. 28) at the Dee Stadium Ballroom. This is free and open to the public. The event is a re-enactment of a 1917 "war relief bazaar" featuring live musical performances, activity booths, cake walks and dancing.
Performers include the Chassell Friends of Fashion modeling World War I-era attire, Noteworthy, 1918 Singers, Chassell Centennial Chorus, jazz by Dave Bezotte and Michigan Tech's Superior Wind Symphony.
Visitors are invited to stroll the ballroom floor to see historical booths with war-related activities such as food conservation and victory gardening, military recruitment and war propaganda, scrapbooking, Red Cross bandage rolling, knitting and sewing. Have your picture taken in an old-time photo booth with a Copper Country soldier who served in the Great War.
"World War I and the Copper Country" is a collaboration between Michigan Tech, Carnegie Museum of the Keweenaw and Finlandia University, and is made possible in part by a grant from the Michigan Humanities Council.