Category Archives: News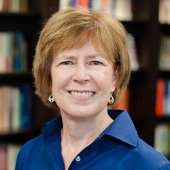 Diane Shoos' (HU) book "Domestic Violence in Hollywood Film: Gaslighting" was published by Palgrave Macmillan in December, 2017.
---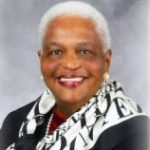 Michigan Tech Humanities Professor Emerita Glenda Gill passed away Jan. 27, in Huntsville, Alabama at the age of 78. Gill, who taught at Michigan Tech from 1990 until her retirement in 2006, was a well-respected drama instructor and theatre historian.
Born in Clarksville, Tennessee and raised in Normal, Alabama, Gill graduated from Alabama A&M University, received her MA from Wisconsin-Madison and earned her PhD in English and Theatre from the University of Iowa. She focused much of her research on the dynamics of race, gender and class and how they intersect with the African-American in the performing arts, especially in non-traditional roles.
Gill was promoted to associate professor with tenure in 1993 and to full professor in 2000. Former Michigan Tech Provost Max Seel was dean of the College of Sciences and Arts during this time. "Our tenure and promotion process is a vigorous one," Seel says. "Being tenured and promoted is a recognition of hard work well done. Dr. Gill was recognized for her effectiveness in the classroom, her achievements in research and in her professional field and her overall contributions to our University's  programs. May she rest in peace."
Prior to her arrival at Michigan Tech Gill was head of Tuskegee University's Department of English. A particular area of expertise focused on African-American actors in Shakespearian roles. Gill was frequently published and often cited in theatre journals. She is the author of "White Grease Paint on Black Performers: A Study of the Federal Theatre, 1935-1939," "No Surrender! No Retreat! African American Pioneer Performers of Twentieth-Century American Theatre" and "The Transforming Power of Performing the Classics in Chocolate, 1949-1954."
In 2011, she was the subject of an extensive Q&A profile in the American Society for Theatre Research website. Also in 2011, she was inducted into the Consortium of Doctors, a group of African American women who have completed doctoral degrees and have made extraordinary contributions to society.
Her awards and accolades included fellowships from the Rockefeller Foundation, the Smithsonian Institution and the National Endowment for the Humanities. She was a recipient of a Michigan Tech Faculty Grant Scholarship Award in the 1999-2000 academic year.
Funeral services for Professor Glenda Gill were held on February 6th at the First Missionary Baptist Church with burial in Oakwood Memorial Gardens, both in Huntsville, Alabama.
---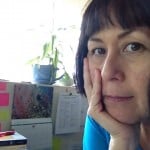 L. Syd M Johnson is interviewed by Big Think about the NIH decision to lift the funding moratorium on "gain of function" research with Potential Pandemic Pathogens and by Futurism about a Black Mirror episode featuring neural implants.
Johnson also was interviewed on Copper Country Today, discussing legal, social and ethical aspects of Michigan's new regulations on medical marijuana. The interview was broadcast Dec. 17th on 97.7 FM, 102.3 FM and 99.3 FM. It is available online.
---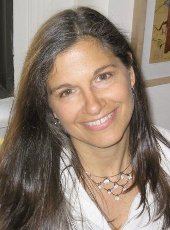 The World War I & the Copper Country collective, led by Sue Collins (HU) in collaboration with Patty Sotirin (HU), Stefka Hristova (HU), Steve Walton (SS), Elise Nelson (Carnegie Museum), and Hilary Virtanen (Finlandia), has been awarded a Michigan Humanities Council grant.
Conceived as a joint project between Michigan Technological University, the Carnegie Museum of the Keweenaw, and Finlandia University, the grant will support a series of events commemorating World War I to run in the fall of 2018 including historical exhibits, a symposium, a relief bazaar, and an immersive life-size trench installation with a Visual and Performing Arts (VPA) produced soundscape.

The project has received a $15,000 public service grant from the Michigan Humanities Council.
---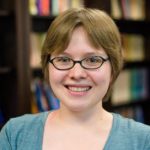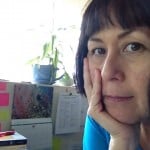 Anna K. Swartz (HU), a graduate student in Rhetoric, Theory & Culture, presented a poster, "The Neurobiological Explanation of Mental Illness: Implications for the Therapeutic Alliance," at the International Neuroethics Society meeting in Washington DC on Nov. 10.
L. Syd M Johnson (HU) presented a poster, "Research with Embryo-Like Organisms and Cerebral Organoids: Do the Usual Rules Apply?" at the International Neuroethics Society meeting in Washington, DC, Nov. 10. The poster received a "Top Abstract" award from the American Journal of Bioethics Neuroscience.
---

L. Syd M Johnson (HU) has published "Known Unknowns: Diagnosis and Prognosis in Disorders of Consciousness" in AJOB Neuroscience.
---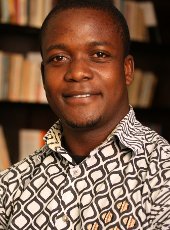 Edzordzi Agbozo, Rhetoric, Theory, and Culture Ph.D. Candidate, authored, with co-author Kwame Osei-Poku, a book chapter entitled "Negotiating the Gothic in African literature: a study of Amos Tutuola's The Palm-Wine Drinkard and Besie Head's Maru".
Agbozo's work is in Memories of the Caribbean futures: Reclaiming the pre-colonial to imagine a post-colonial in the languages, literatures and cultures of the Greater Caribbean and beyond, 2017. University of Curacao and the University of Puerto Rico published the book along with editors Nicholas Faraclas, Ronald Severing, Christa Weijer, Elisabeth Echteld, Wim Rutgers, and Robert Dupey.
Congratulations!
---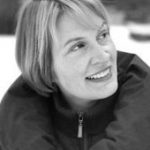 Join the English programs at Michigan Tech and Finlandia for the local book launch/celebration of Stephanie Carpenter's (HU) new book of short stories, "Missing Persons" at 7 p.m. Friday, Nov. 10 at the
Finnish American Heritage Center in Hancock.
Carpenter will read from her book and a short reception will follow. George Saunders, winner of the 2017 Man Booker Prize and author of "Lincoln in the Bardo," has described "Missing Persons" as "Inventive, magical, compelling and strange in just the way life and people are strange. Stephanie Carpenter is a rare and wonderful talent."
---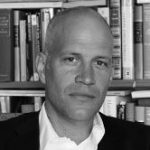 Join Scott Marratto (HU) from 4-5 p.m. Wednesday (Nov. 1) in MUB Ballroom B1 for his presentation, "Morality and Technology: Rethinking Engineering Ethics."
Marratto's discussion will conclude the Fall 2017 HuskyLEAD workshops; however, individuals are still encouraged to check out the HuskyLEAD-Strengths Series opportunities still happening.
Traditional approaches to engineering ethics stress the application of professional codes of ethics to real-world problems. The mainstay of education in this approach is the case-study: the examination of real and hypothetical incidents (e.g., the space shuttle Challenger accident) with a view to drawing lessons about how ethical rules and procedures could, or should, have been applied. A number of ethicists and philosophers of technology have raised critical questions about this approach.
They have argued that ethics should be more integrated into the education of engineers and designers. In this talk and discussion, we will consider some of these challenges and proposals for new approaches to engineering ethics.
---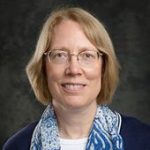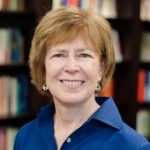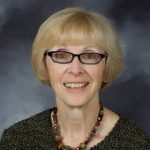 Vicky Bergvall (HU), Diane Shoos (HU) and Patty Sotirin (HU), along with RTC doctoral students Nancy Henaku and Tolulope Odebunmi and RTC alumna Lindsay Hingst, presented papers in the panel "Signs of Women's Empowerment and Collective Action" at the 40th anniversary conference of the Organization for the Study of Communication, Language and Gender in Omaha, Nebraska, Oct 12-14.
---