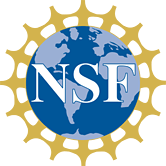 The National Science Foundation (NSF) has released its annual research spending report, and Michigan Tech has moved up in its rankings.
Of 634 institutions that received research funding in 2014, Tech received $68.5 million, ranking 163rd overall nationwide. The University ranked 117th among public institutions.
Atmospheric science — a new interdisciplinary category — received $3.1 million and ranked 34th.
Read more at Michigan Tech News, by Jennifer Donovan.
Research in the atmospheric sciences at Michigan Tech is highly interdisciplinary and involves scientists from across campus, including the Departments of Chemistry, Civil and Environmental Engineering, Geological and Mining Engineering and Sciences, and Physics, and the School of Forest Resources and Environmental Science. Research has been supported by DOD, DOE, EPA, NASA, NOAA, NSF, and the private sector.