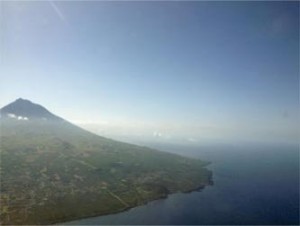 Atop a volcanic peak deep in the eastern Atlantic, Tech researchers sample and study aerosol particles—and determine how they may affect Earth's climate.
The new collaboration features Tech faculty Lynn Mazzoleni (chemistry), Claudio Mazzoleni (physics), Noel Urban (CEE), Judith Perlinger (CEE), and Chris Owen (MTRI). Also involved are collaborators from the University of Colorado and the University of Illinois, as well as Universidade dos Açores and the Instituto de Meteorologia in Portugal.
Read more at Michigan Tech Research Magazine 2015, by Kevin Hodur.