On June 17, 2018, multiple rounds of heavy rain fell across the western Upper Peninsula.  Areas in and around Houghton were inundated with seven-plus inches of rain, causing one death, numerous injuries and millions of dollars in damages.
Then-governor Rick Snyder declared a state of disaster for Houghton County. Several homes were destroyed and hundreds were damaged. Sinkholes and washouts damaged more than 150 roads in the area.
While much of the county's infrastructure has been returned to normal operation, there are still cleanup and repair projects ongoing.  
Below is a look at some of the photos from the immediate aftermath of the storm and what it looks like approximately one year later.
(Left is May 2019, right is June 2018)
Agate Street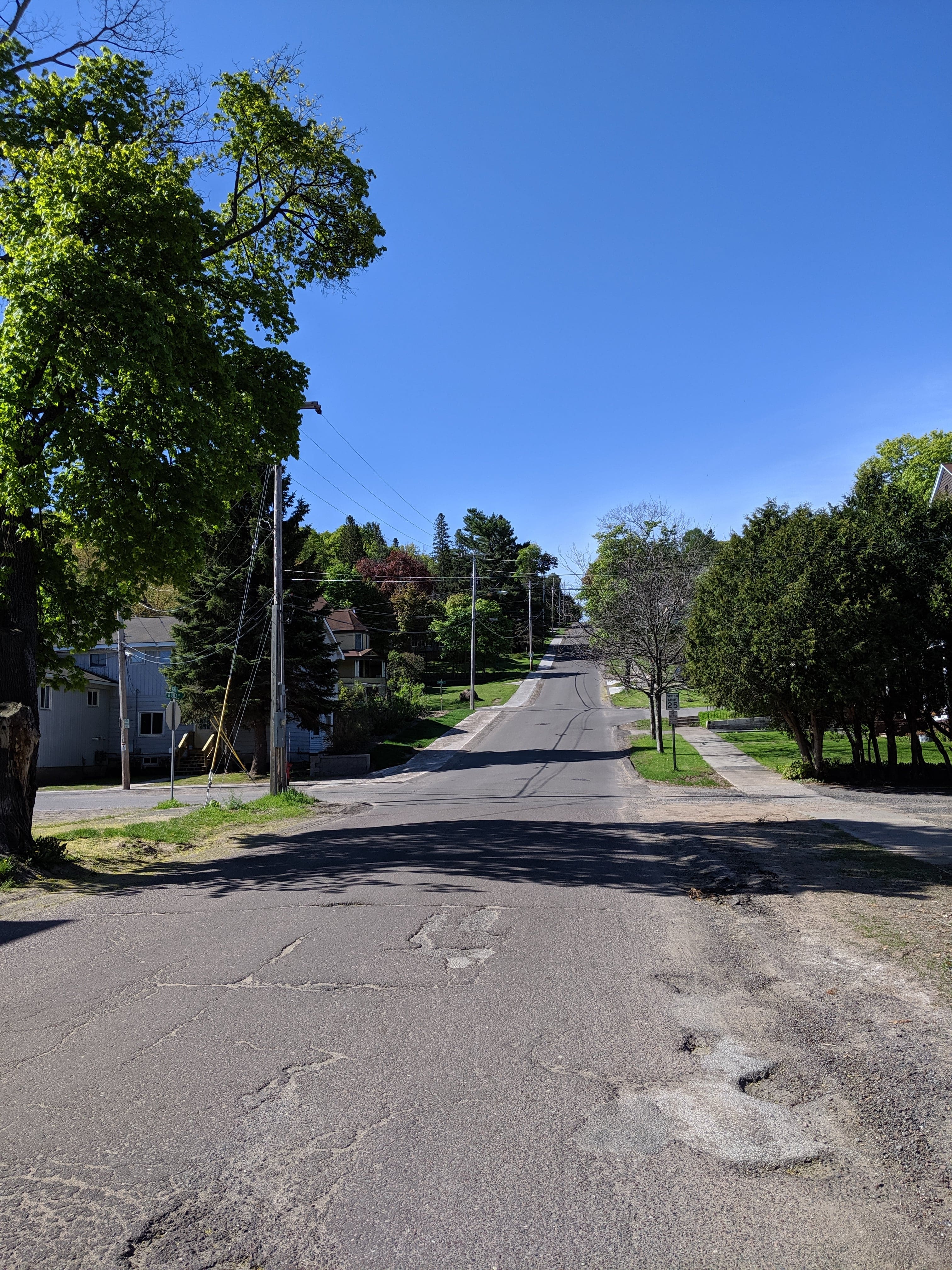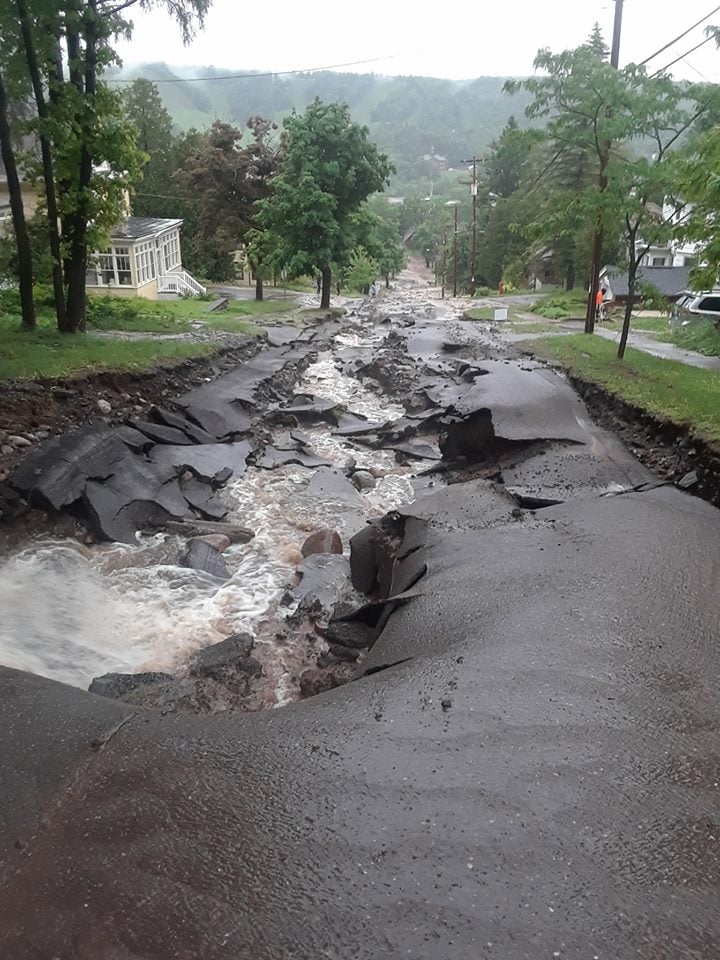 Old Mill Hill Rd.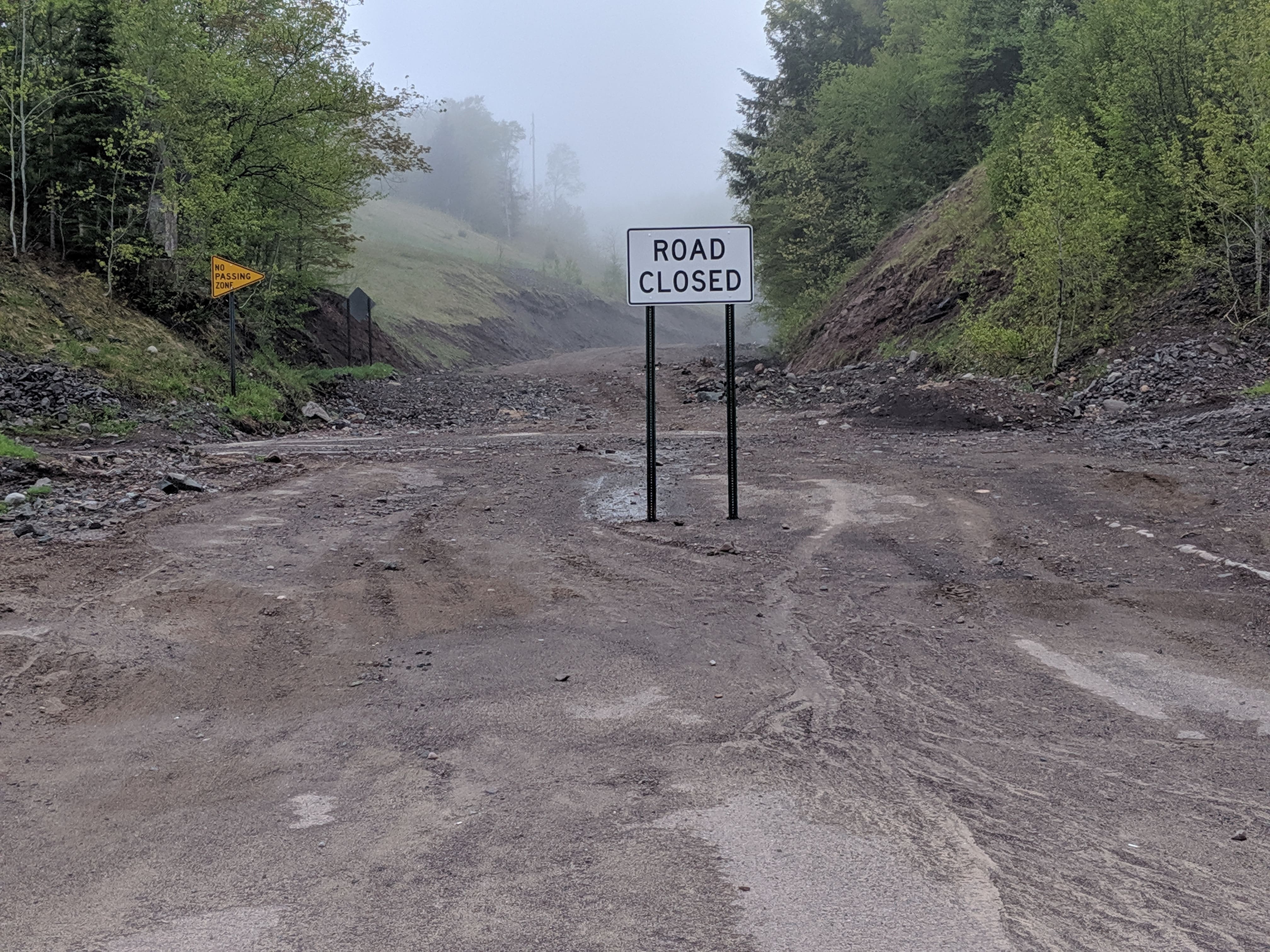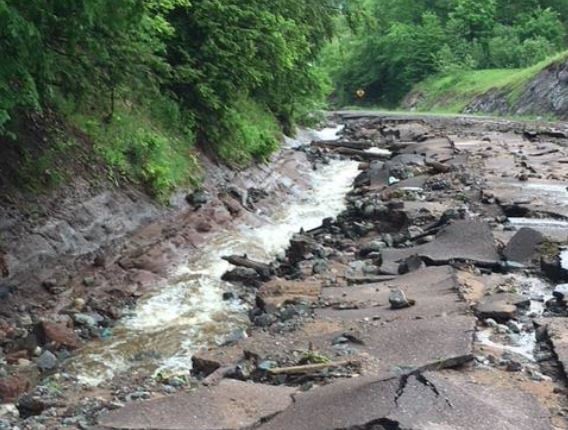 Cole's Creek Rd.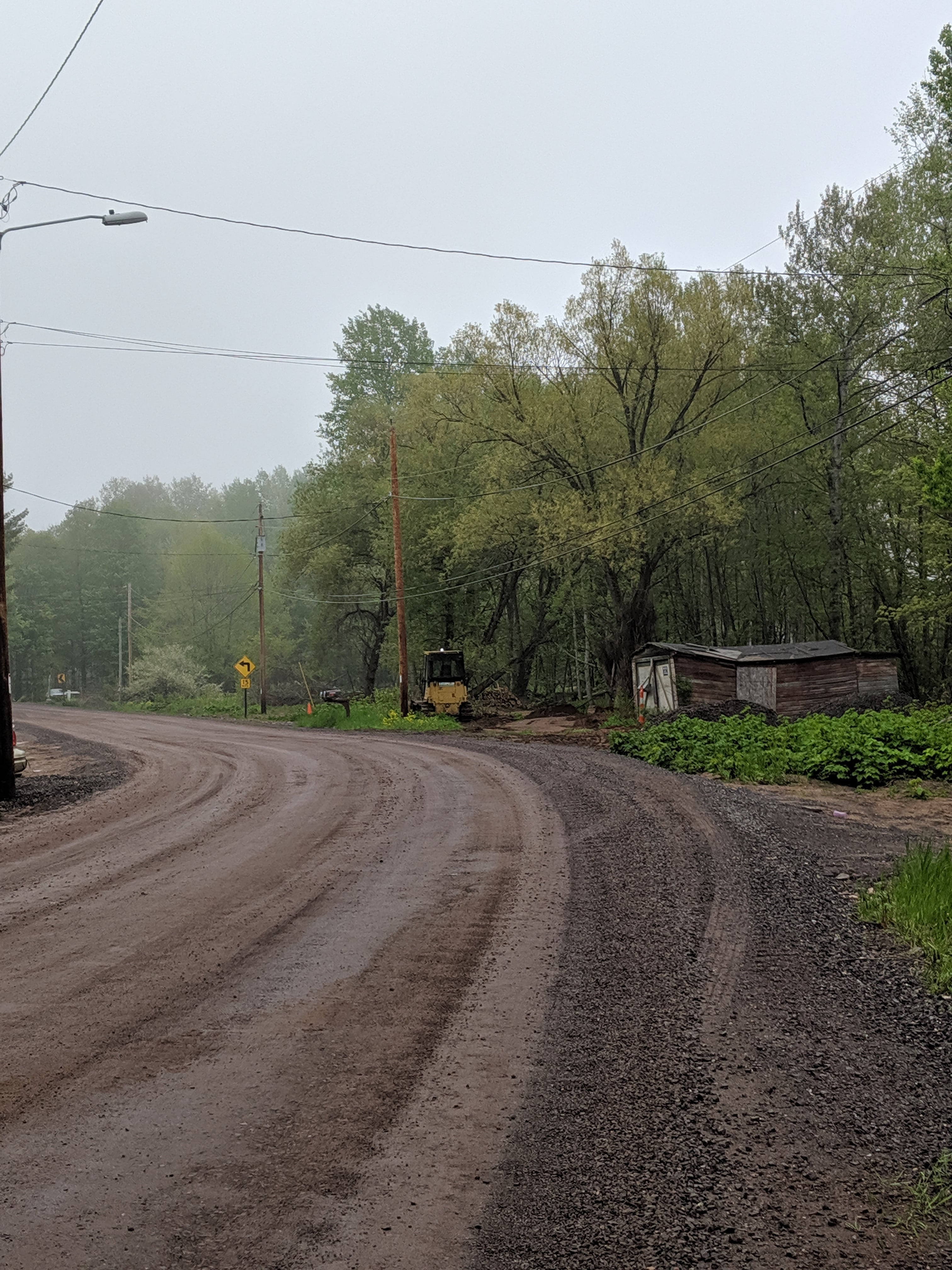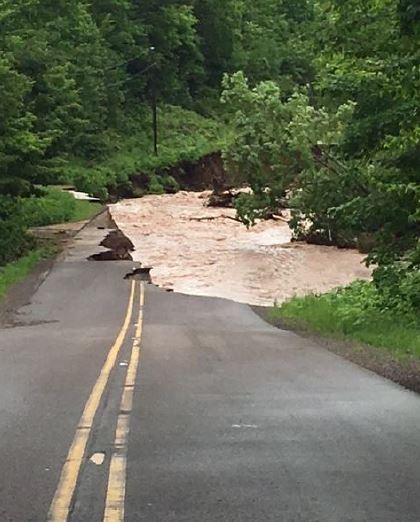 Canal Road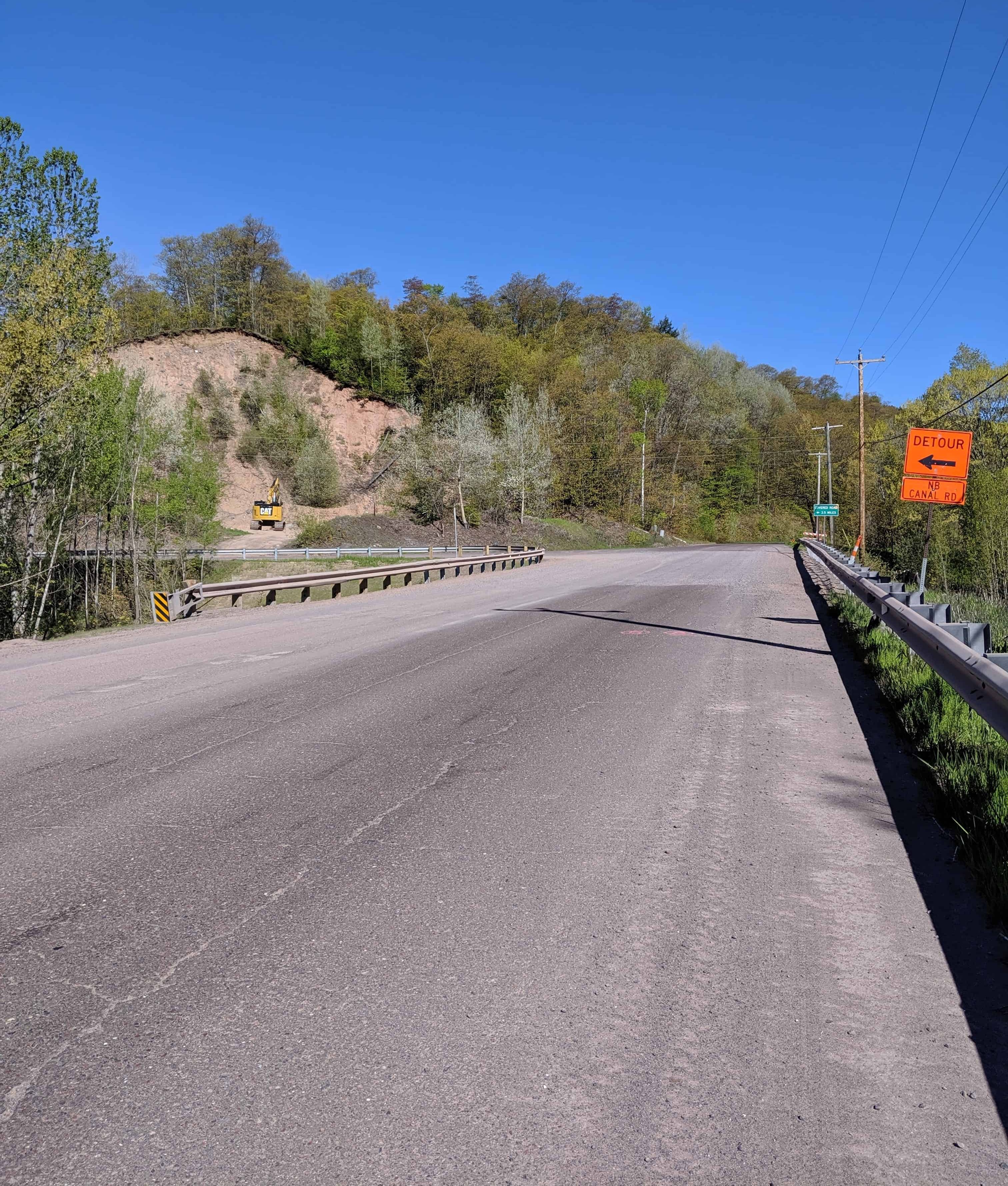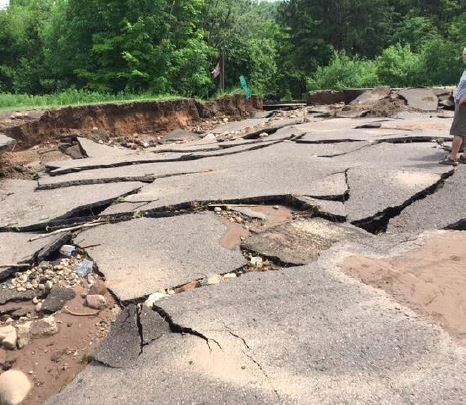 Sharon Avenue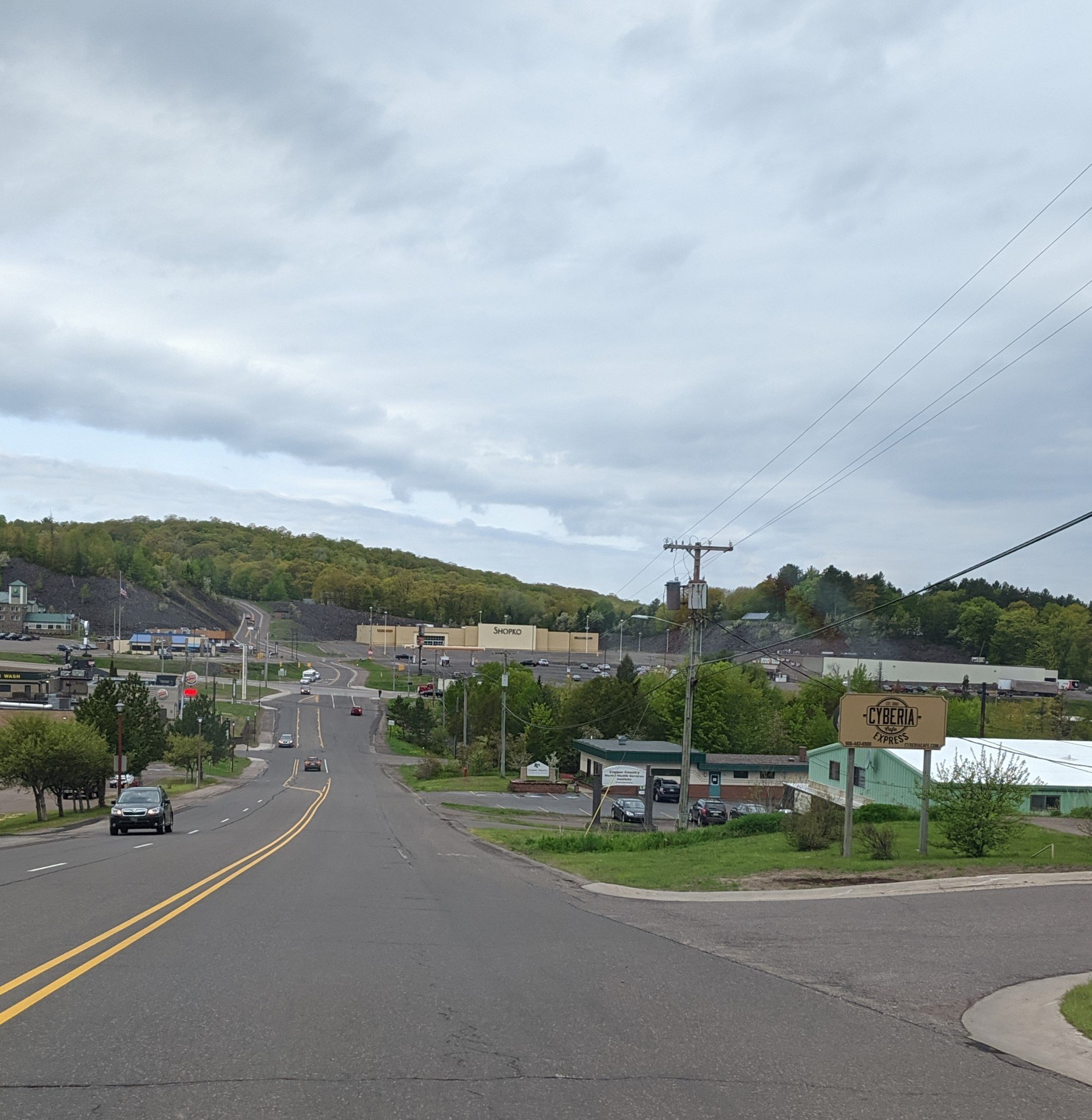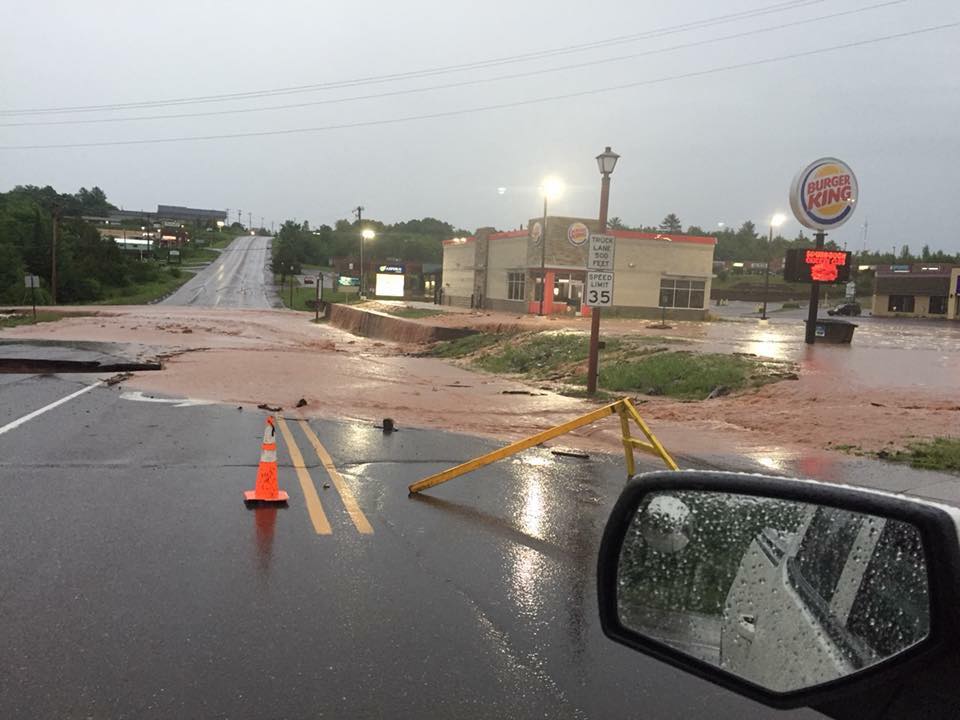 Bridge St. (Lake Linden)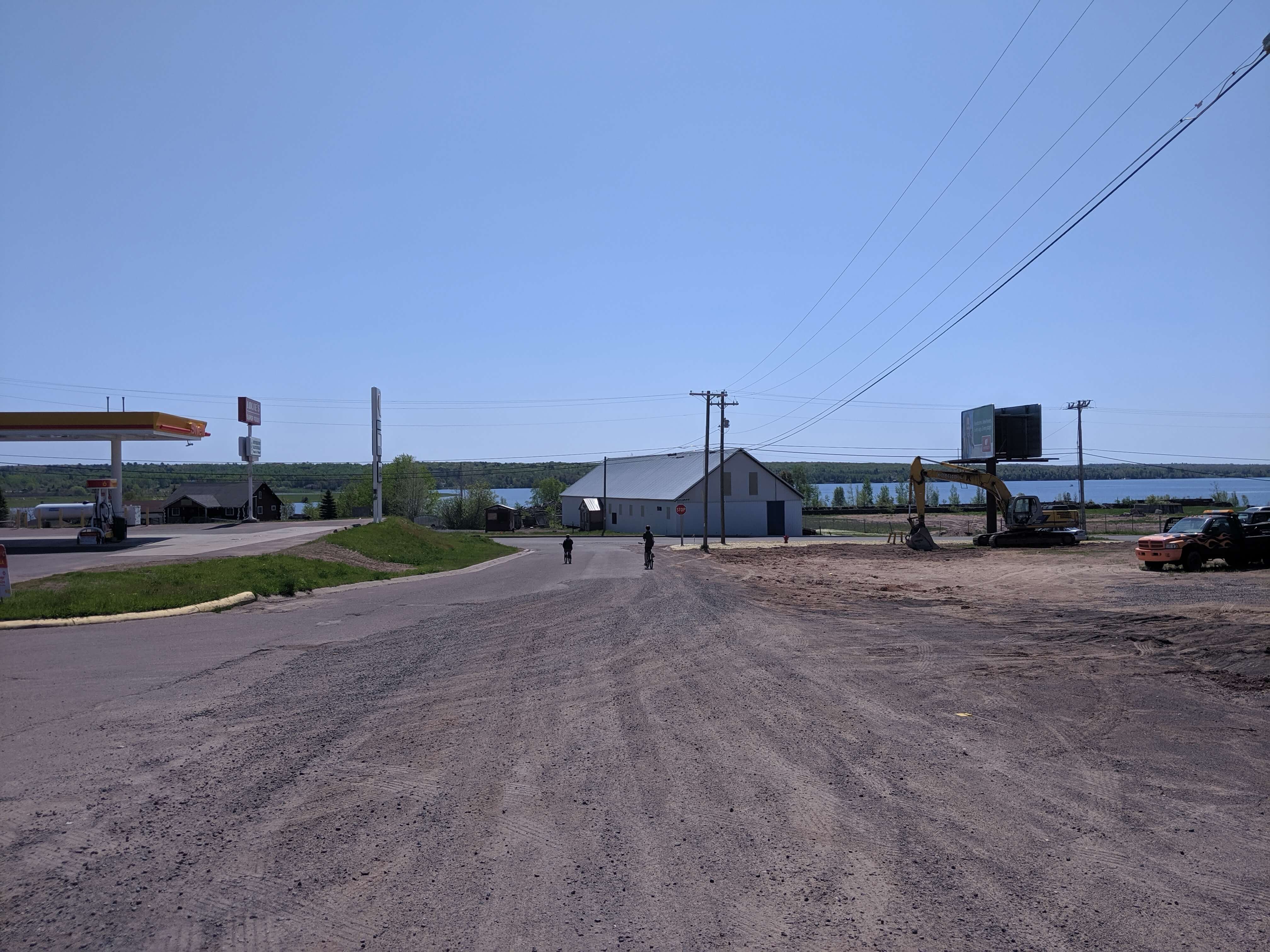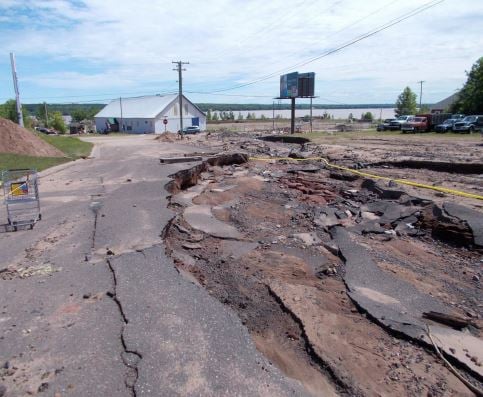 (Recent photos taken by Alumni Engagement. Past photos credited to Melissa Lubinski, Christopher Edwards, and Houghton County Road Commission)