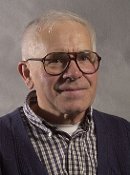 Former physics professor and Michigan Tech alum, Donald Daavettila, passed away on July 31, 2019.
Don Daavettila graduated from Michigan Tech with a Bachelor of Science in Engineering Physics and a Master's in Nuclear Physics. Following stints at Argonne National Lab and the Enrico Fermi reactor, Daavettila was hired to develop a nuclear physics program at Tech. He served as faculty in the Department of Physics for 40 years.
During his tenure, Daavettila received the State of Michigan Excellence in Teaching Award in 1991 and Michigan Tech's Distinguished Teaching Award in 1994. He was a well-known figure in many Husky athletic programs, especially as timing official for home hockey games, and was inducted into the Michigan Tech Sports Hall of Fame in 2003. Following his retirement in 2000, he continued to teach in physics and serve as Tech's radiation safety officer.
Daavettila was the faculty advisor to student and fraternal organizations, volunteered for Tech's centennial fundraising, and was honored by the Alumni Association with their Outstanding Service Award in 2005. As stated by Ravi Pandey, physics chair, Daavettila and his wife supported Michigan Tech in many aspects. He will be remembered for his cheerful and generous spirit.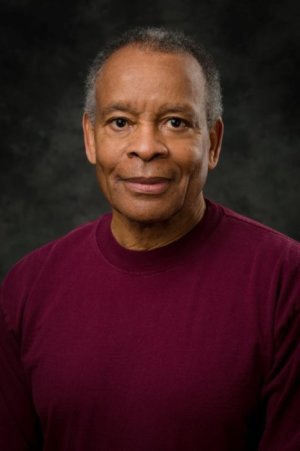 Longtime Michigan Tech Social Sciences professor emeritus, Willie Melton III, passed on July 24, 2019.
Willie Melton grew up in Chicago graduated from Tilden Technological High School. As an undergraduate at Northern Illinois University (DeKalb, Illinois), his interests focused on sociology, family, social attitudes, and social identity. Here he also met his later wife, Gloria Brown. Following the completion of his bachelor's in 1969, he began his masters, and later transferred to Washington State University, where he and his wife began their doctoral studies. He earned his PhD in 1976.
Melton taught for over 30 years (from 1976 until 2009) and retired as Professor Emeritus in Social Sciences. He served on graduate committees within social sciences, humanities, and forestry.
His research topics included marital stability, family economic and emotional stress, and the relationship between social values and attitudes on public issues.  A Fulbright scholarship supported his travels and studies of modernization and technology in India during the 1980s and the East-West Center in Hawaii later provided cultural exchange opportunities in Hong Kong and southern China.
Over the past 40 years, Willie served on community boards of the Copper Country Sheltered Workshop (later Vocational Strategies), Dial Help, Copper Country Habitat for Humanity, and the Keweenaw Family Resource Center (and "Treehouse"), among others.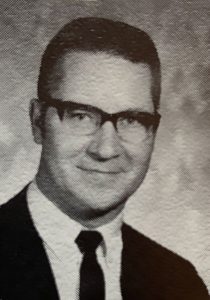 Former physics professor and Michigan Tech alumnus, Phillip Parks, passed away on September 17, 2019.
Following an impressive high school football career, Phillip Parks attended Michigan Tech on a football scholarship and earned a Bachelor of Science in Physics and Master's in Nuclear Physics. He also attended in additional graduate work at the Kansas State University.
After graduating, Parks worked at NASA for five years before returning to Michigan Tech as faculty in the Department of Physics from 1962-1997.
Following his retirement, he and his wife traveled and enjoyed the company of family.
Throughout his career, Parks published a number of articles in professional journals, conducted US military research, and contributed in writing a book that prepared engineers for their professional exam.
Parks also served as a zone leader for the Parks Society, and was a member of the Sons of the Union of the Civil War where served as an officer for several terms. He was also active in the Christian faith, contributing to Michigan Tech's InterVarsity Christian Fellowship as a student, and later spent years as a deacon, Sunday school superintendent, and a youth leader.
What are your memories of Professors Daavettila, Melton, or Parks? Leave them in the comments below.
Sources: Physics Department at Michigan Tech, Keweenaw Report Obituaries