The first family of Michigan Tech football now has its name on the Huskies' home football facility. At a dedication prior to the Sept. 28 Homecoming game, Tech renamed the gridiron "Sherman Field at Kearly Stadium" in honor of Ted and Tom Kearly.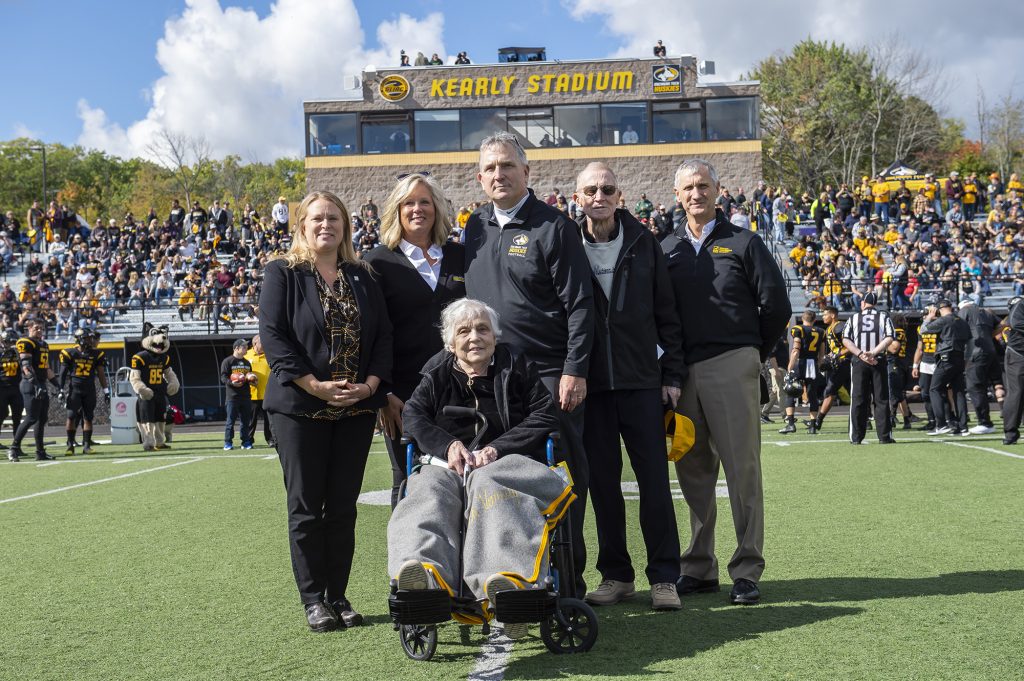 The father and son are arguably the two most-successful coaches in program history. Ted served as Tech's football coach from 1969-72 and held a 29-7 record. Tom was at Tech from 2000-16 including the last 11 years as head coach, where he put together a 70-44 mark.
Sherman Field has been the home for Michigan Tech football since 1981. Ted Kearly was Michigan Tech's Athletic Director when it was opened. And over the last two decades, the Kearlys have been instrumental in the facility's upgrades. Ted Kearly gave the lead gift that allowed for the installation of synthetic turf in 2007. Both men have been played a huge role in new stadium seating that was installed in 2017 and plans for additional seating and a new press box coming soon.
The renaming of Sherman Field made us curious as to the history of Michigan Tech's football field.
According to records, the Huskies played at the original Sherman Field which was on lower campus next to Sherman Gym (now the location of the Rozsa Center). In the late 1970s, Hubbell Field (just west of the Student Ice Arena) served as the home gridiron.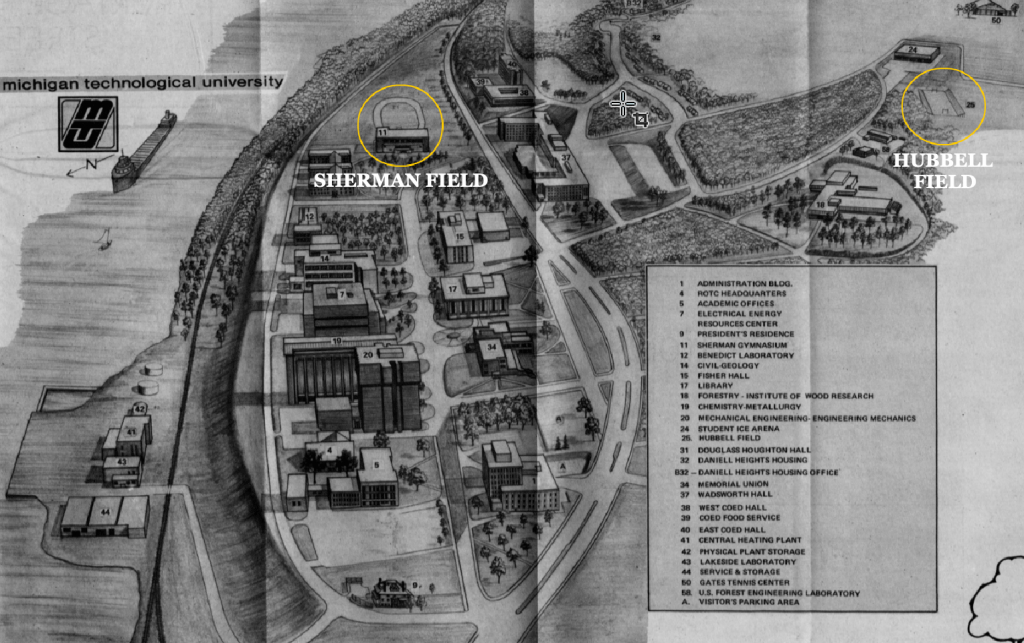 Share your memories of where you watched the Huskies play.