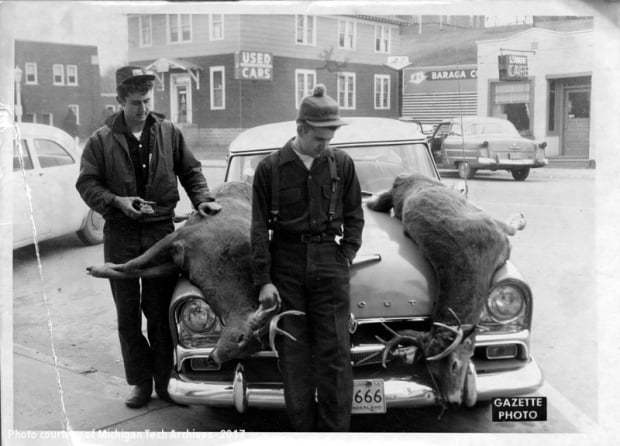 It's common knowledge that the Upper Peninsula has wilderness unlike any other.  With nearly nine million acres of forest (84 percent of the peninsula), it's no surprise that many Yoopers take to the woods each fall in the attempt to stock their freezers for winter. That tradition has been popular with Tech students through the years as well.
We've heard stories of students hunting all around the Copper Country including some older stories of hunting on campus (the area now the Tech Trails).
Tell us your Tech or U.P hunting stories below!