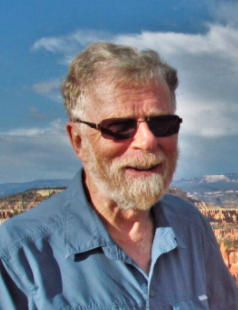 Robert F. "Bob" Filer passed peacefully in the presence of his wife Debby on July 2, 2020, due to complications of Parkinson's Disease, at Canal View where he had been residing for a year. His wife visited with him twice daily until COVID struck and then she faithfully sent reassuring love letters each day, with photographs, to hold him close.
Born in Greenville Pennsylvania, raised by his loving parents Charlotte and Robert Filer, his childhood was idyllic. During high school he worked part-time at a Chevrolet Dealership and, when he graduated, he received the Class Physics Award. Bob earned a Five-year Bachelor of Science Degree in Electrical Engineering at Gannon College and became licensed as a Profession Engineer in Michigan, Wisconsin, Ohio, and Pennsylvania.
Bob served in the US Army from 1964-1965, and then in the Army National Guard and the Air National Guard, being Honorably Discharged from the US Air Force in 1974 as a 1st Lieutenant.
He was employed by Pennsylvania Electric and McGraw-Edison in both Pennsylvania and in Ohio. Bob was then employed as a Project Engineer at Systems Control, in Iron Mountain Michigan. His professional experience greatly benefited his students, as a Professor in the Electrical Engineering Technology Program at Michigan Technological University, from 1975 to 2003, retiring as a Full Professor with Emeritus status.
Bob married Marilyn (Smith) Filer, having children Mark, Kristan, and Anne. Later he married Barbara (Stover) Filer and, with her, had his fourth child Sarah. He and Debby (Bose) Filer met in 2002, married, then retired from Tech and created a loving and energetic life together.
He was a member of the American Society for Engineering Education and the First United Methodist Church. He supported Relay for Life many years. Bob was an outdoor man and enjoyed tennis, scuba diving, bird-watching, white water canoeing, camping, hiking, mountain biking, cross country skiing, and snowshoeing. Bob also valued hiking in New Zealand where he, with Barbara and Sarah, spent a sabbatical year teaching at the Central Institute of Technology. He was also a runner and completed Grandma's Marathon in Duluth.
He and Debby added indoor "spinning" and rowing workouts to their activities. They also began to road bicycle together. Bob and Deb, with four of their children, rode Minnesota's "Habitat 500" eight years, a 500 mile 7-day bicycle ride supporting Habitat for Humanity. All of the funds they raised they contributed to their local Copper Country Chapter. He and Deb also relished traveling to visit their eight children and to hike National Parks. Bob credited his wife Debby with postponing his illness and then delaying its progression by unfailingly encouraging their very active lifestyle and optimism.

He was preceded in death by his parents, friend Dale Walivaara, Barbara Filer, and his sister Mary Jane (Filer) Marx. Surviving are his loving wife Debby Bose Filer, blessed and privileged to marry her beloved and cherished husband; sister Nancy (Paul) Ceremuga of Pauline South Carolina; four children Mark (Gwen) Filer of Manitowoc Wisconsin, Kristan (David) Coleman of Irvine California, Anne (James) Walker of Oakland California, and Sarah (Beanie) Zollweg of Manhattan New York; four step-children, Lydia (Fabian de Kok-Mercado) Gregg of Ellicott City Maryland, David (Kristina) Gregg of Portage Michigan, Dan Gregg of Ypsilanti Michigan, and Jane (Philip Hofer) Gregg of Seattle Washington; five grandchildren, Calvin, Amelia, Cody, Chloe, and Madison; five European High School exchange students; and numerous nieces and nephews.
—Courtesy of O'Neill Dennis Funeral Home.
---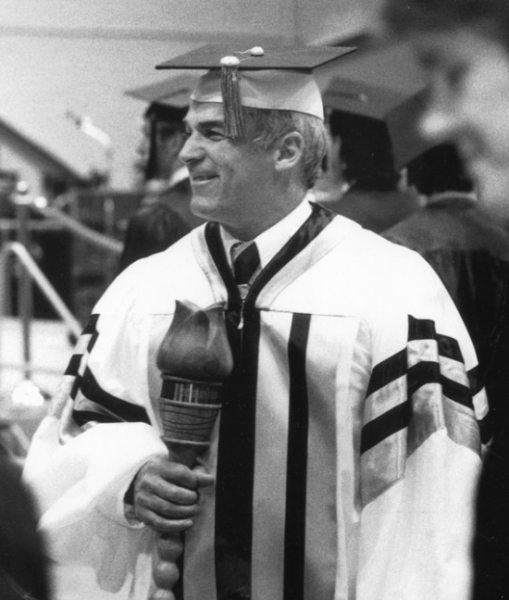 Larry Marlin Julien passed away August 27, 2020 at home in Houghton, Mi with family at his side after a 4 year battle with brain cancer and Parkinson's.
Larry was born August 16, 1937 in Nora Springs, Iowa to George and Lorette (Swartwood) Julien. When he was 11 years old, he moved with his family to a farm near Fairchild, Wisc where he lived until he graduated from Fairchild High School in 1955. He then went to college at University of Wisc, Madison before enlisting into the Marine Corp from 1956 to 1958, leaving with the rank of Corporal to return to college.
He attended Univ of Wisc, River Falls, earning a BS in Chemistry and Math in 1962. He was Senior Class President; Captain of the Wrestling team, State Champion heavy weight wrestler 3 years and one year runner up, and National Champion wrestling runner up one year; Captain of the Football team and named All Conference Football team his final year. He was contacted by a pro football team inviting him to their team, but decided to continue his education. He was inducted into the first River Falls, Athletic Hall of Fame for both Wrestling and Football. During that time, Larry had 2 daughters, Sandra and Elizabeth from his marriage to Olga (Mazurak) Julien. He went on to grad school at the University of Iowa, Iowa City, where he received his Doctorate in Physical Chemistry in 1966.
After graduation, Larry knew he wanted to live and work in the northern Midwest, so he drew a line on a map between Minneapolis and Midland, Mich and applied to teach at 6 colleges that were located north of that line. He visited 5 of those campuses and was given job offers from all 5 of them. He chose Michigan Tech because he was so impressed with students all busy studying in the Student Union. He taught at MTU from 1966 until his retirement in 2000. Classes he taught included Physical Chemistry, Quantum Chem, Statistics, Advanced graduate P Chem, and Freshman Chem classes where he used lots of chemical demonstrations in his lectures. He developed and taught summers "Computers for the classroom" to High School Science Teachers from across the nation, (when many profs at Tech still did not use computers yet) and volunteered doing after-school science programs at local schools. He served 2 years as president of the University Faculty Senate, he was University Ombudsman, and was Marshal for the MTU graduation ceremonies.
Larry enjoyed fishing with all his kids as they grew up, and watching them all in sports, traveling to watch all their games and practices. He was a boy scout leader, a youth soccer and baseball coach, a softball player/coach, excellent bowler and played the NBA for years at Tech (noon basketball). He loved to watch his daughters in track, drill team, cheerleading, and figure skating practices and competitions. He loved to take week-long adventures in canoes to fish the remote rivers of Canada with his friends, and sons when they got old enough to join these trips. He liked living in the country, especially living on Lake Superior for 35 years in a house he and wife Connie built themselves at the end of a long road. Larry was a friend to all he met and was always willing to listen or help them in any way he could; and all his kids agree he was the best dad ever!
After retirement, Larry enjoyed 18 holes of golf every weekday morning in the summers and then chatting with friends every morning at downtown cafés in the winter. He and his wife Connie (Thompson) celebrated their 38th wedding anniversary on August 23rd.
Larry is survived by his wife, Connie, a brother, Randy (Jane) Julien of Fairchild, Wi and sister Janice Pierce in Menomonie, Wisc. Daughter Sandra (Chuck) in Woodbury, MN who have 3 children, Samantha, Patrick and Jeff Nordeen. Daughter Elizabeth (Dave) in Woodbury, MN who have one daughter, Kimberly Doerr (soon to be a Physician.)
Larry married Connie (Thompson) Julien in 1982 and they have two sons. Jason (Tara) who have 2 preschool children, Chase and his sister Charlie Julien in Waukesha, Wis. Jonathan (Jennifer) have 2 preschool girls, Esrey and Malone in Houghton.
—Courtesy of Memorial Chapel and Plowe Funeral Service.
---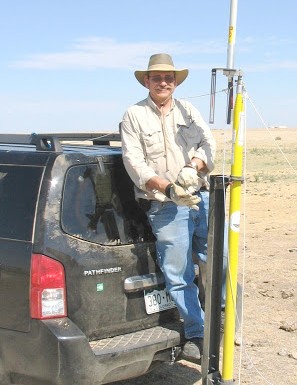 Professor Roger Kieckhafer was an inventor, engineer, researcher, educator, veteran and valued faculty member of the Department of Electrical and Computer Engineering. He died on Friday, July 17, in a tragic vehicle-bicycle accident. He was 69.
The loss to the faculty and staff in the Department of Electrical and Computer Engineering and the College of Engineering is immense. We will not recover quickly from the shock of his death.
Roger received his bachelor's degree in nuclear engineering from the University of Wisconsin-Madison in 1974 and earned his master's and PhD in electrical engineering from Cornell University in 1982 and 1983, respectively. The years between were spent in service to the US Navy as a nuclear officer aboard the Trident missile submarine USS Abraham Lincoln. He also supervised the construction of the USS Indianapolis. His time in industry was also well spent, producing several patents that were licensed to Allied Signal, now Honeywell Corporation.
Roger was fond of classical music, particularly opera, and sang in the Copper Country Chorale, often accompanied by his daughter, Maggie, on organ. He also sang in the prestigious Pine Mountain Music Festival, including the premiere of the opera "Rockland," based on the story of the 1906 miner strike in Rockland, Michigan.
Roger was instrumental in creating the computer engineering degree program at Michigan Tech. Working with Dr. Linda Ott in the Department of Computer Science in the College of Sciences and Arts, he bridged the gap between two departments in two separate colleges, crafting a program that educated hundreds — a new breed of engineer steeped in both worlds.
Even after the development of the computer engineering program, Roger's collaboration with the Department of Computer Science continued. "We worked together on a strategic hiring initiative, multiple curricular issues, reorganization discussions and countless other issues," said Ott, the chair of the Department of Computer Science. "Roger was always supportive. He clearly believed that we would have stronger programs working together rather than competing."
Roger was a strong advocate for the ABET accreditation process in the ECE department. He led the initial ABET accreditation of the Computer Engineering program. The procedures and processes he set in place then are still in play nearly 20 years later, guiding the department's subsequent accreditation for both its electrical engineering and computer engineering degrees.
In the words of computer engineering faculty member Kit Cischke, "For Roger, it always boiled down to what was best for our students. The content of our classes. The things our students needed to know to get good jobs. The assignments. The kinds of things they needed to do in the real world. Students were forever contacting Roger after graduation, saying, 'Thanks for teaching me that. I'm using it every day in my job.'"
Over the past few days, Roger's former students have reached out to express their grief and sadness. They have shared how much Roger meant to them during their time at Michigan Tech and how well he prepared them for the success they enjoy today. One of those students was Joseph Rabaut. In his words, "I can't tell you how devastated I am. Dr. Kieckhafer was an amazing person and one of the best professors at Tech. He helped me a lot throughout the past few years, giving me advice and recommendations, and helping me understand computer engineering. I don't really know what else to say, because words can't really describe losing him."
Roger cared deeply for his students, his family, and his profession. I think that may be the source we can draw upon to comfort our own sense of sadness and grief. The impact he had on hundreds of lives will shine on.
And, as we move forward, his legacy will live on. As suggested by several people, a scholarship fund will be set up in Roger's memory.
—Written by Glen Archer, Interim Chair, Department of Electrical and Computer Engineering. Roger's official obituary can be read here.