Alumni and friends in the West Michigan area have been enjoying a variety of events, from the annual Spring Dinner to baseball games, and sending off new Huskies to Houghton! If you'd like to follow along with what is happening in the West Michigan area, check out the West Michigan Alumni Facebook Page.
Spring Dinner — April 2023
Michigan Tech alumni in the West Michigan area attended the annual Spring Dinner at the Egypt Valley Country Club in Ada. The evening featured two distinguished keynote speakers: K&A Founder Mark Kieser '88 and Mike Foster '11 '20, who is working for K&A on the Mona Lake cleanup project. K&A is an environmental science-engineering firm focusing on water resources. The two gave an engaging presentation on the Mona Lake cleanup and shared how they are taking it "From ick to awe". Emily Rounavaara, assistant director of Alumni Engagement, awarded door prizes based on trivia questions that included tuition and room and board costs in 1974 and the year when Dave Cox '76 attended Michigan Tech. Jim Mitchell '65 also contributed to the evening by sharing a history of Tech coaches, providing a fascinating glimpse into the University's past.
Whitecaps Baseball Game + BBQ — June 2023
Michigan Tech alumni gathered at LMCU Ballpark for a barbeque before the Saturday night game between the West Michigan Whitecaps and the Great Lakes Loons. Thirty people enjoyed a great buffet and had the opportunity to win MTU-branded door prizes, courtesy of the Michigan Tech Office of Alumni Engagement. The West Michigan Whitecaps compiled 14 hits while the pitching staff dominated for a much-needed win and 10-0 shutout of the Great Lakes Loons in front of 7,902 fans—a season high in attendance.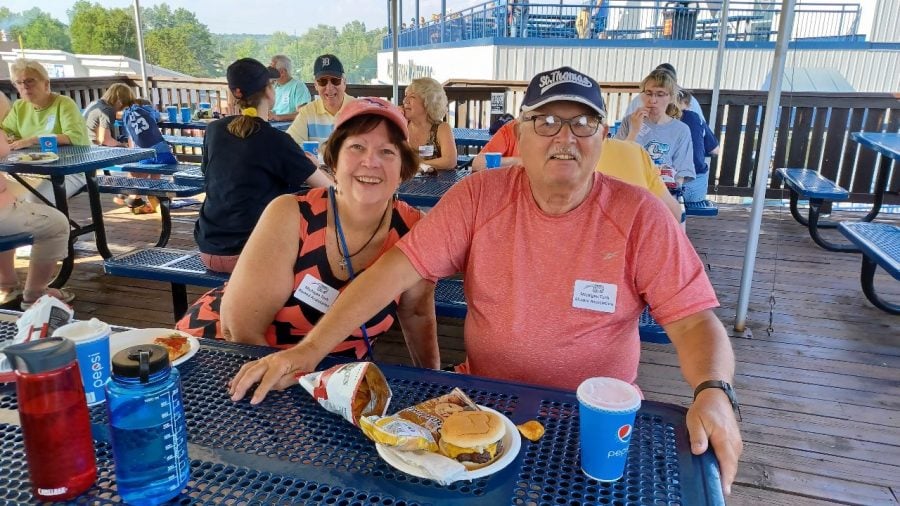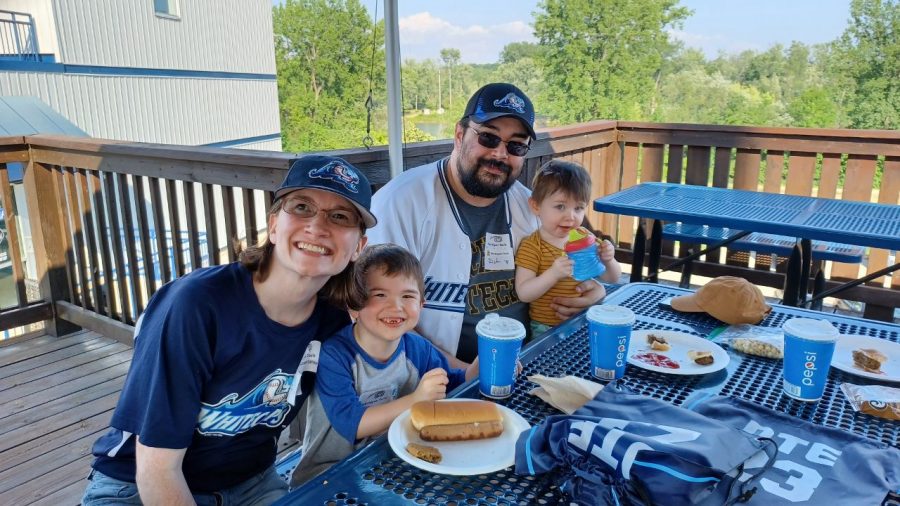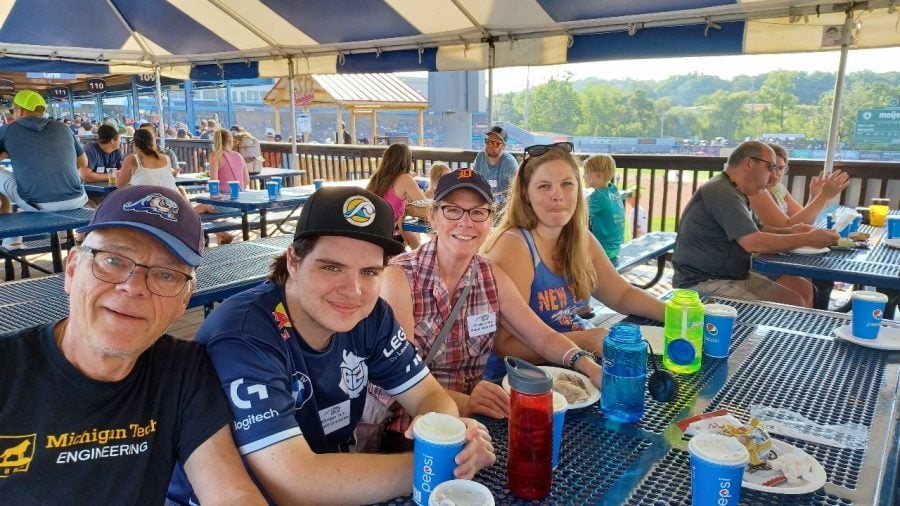 New Student Send-Off — August 2023
West Michigan alumni helped send off first-year students to Houghton at Millennium Park. Kona Ice served gourmet shaved ice and Schmohz Brewery provided root beer. Tom Hampton, regional admissions manager, organized the event that drew 46 incoming students and their family members. There were several alumni and existing students present to share their stories with new students. Each of the new students had the opportunity to introduce themselves and share something about their field of interest, and what they are looking forward to at Michigan Tech. Following introductions, the students came together for a group photo that marked the beginning of their exciting adventures at the University.
Welcome to Michigan Tech, Class of 2027!