Thomas F. Hruby, 93, a longtime Houghton resident, died on Tuesday, June 30, 2020, at Gardenview Assisted Living and Memory Care. He was born July, 13, 1926, in Cleveland, Ohio, a son of the late Alois and Lillian (Vevra) Hruby.
Tom was a WWII veteran of the United States Merchant Marines serving from 1944-46, completing numerous trans-Pacific voyages.
Following his discharge, Tom earned a Bachelor's degree in Mining Engineering from the Michigan College of Mining and Technology (Michigan Tech). His early post-college years were spent in Cleveland and Detroit as writer and editor for several industry publications.
Tom returned to Houghton and Michigan Tech in the late 1950's-early 60's and in his near 40 year tenure at the university held successively responsible positions in external and alumni relations.
Tom was a longtime and active member of St. Ignatius Loyola Parish of Hoighton, where he served as an usher and Eucharistic Minister for shut-ins. Tom was all about family. He volunteered for many of the parish's special programs for communities of need in Houghton. He was very kind and generous to his church families in need, especially during the holidays often opening his home to folks. Although Tom wished to keep his donations to others anonymous, they were well appreciated.
Tom loved sailing on the blue waters and in the challenging winds of Lake Michigan, and reveled in the cross country skiing afforded by the Upper Peninsula's long winters. Necessarily giving up sailing and skiing in his later years, he was a daily walker.
Tom is survived by his sister, Jane Hruby Hanlon and her husband Robert; as well as nine nieces and nephews. Besides his parents, he was also preceded in death by brothers, Louis and Joseph; and a sister, Mary Louise.
A Memorial Mass of Christian Burial will be celebrated at 10 a.m. on Thursday, July 9, 2020, at St. Ignatious Loyola Parish in Houghton, with Fr. John Martignon as celebrant. Arrangements are being handled by the Jukuri-Antila Funeral Home of Hancock, Antila Funeral Service, Inc. Online condolences may be expressed to the family at antilafuneral.com.
---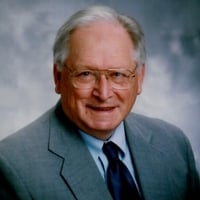 Raymond William Kauppila, 91, most recently of 1600 Mill Creek Court, Marquette, passed away on Sunday, June 14, 2020, while in the loving care of family and the Lake Superior Life Care & Hospice. He was formerly of 424 W. Ridge St., Marquette; and longtime Hancock resident.
Raymond was born in Iron Mountain, on February 17, 1929, son of the late Ida H. (Kuja) and Swan W. Kauppila.
Ray was a graduate of the Eben High School, Class of 1946. Ray Kauppila earned bachelor degrees in both Mechanical Engineering and Mathematics from the University of Michigan in 1951. He was first employed by Standard Oil in Whiting, Indiana, from 1951-1955 and then at Cliffs Dow in Marquette from 1955-1957. Ray then came to Tech as a teacher in 1957 and received an M.S. in Mechanical Engineering from Michigan Tech in 1960. He left Michigan Tech briefly to earn his Ph.D. from the University of Michigan in 1968.
Kauppila served Michigan Tech as a teacher and researcher from 1957 until his retirement in 1988, other than a brief stint with P & H Crane in Escanaba from 1979-1980. He came to Tech after working in the industry for several years, bringing to the design curriculum an invaluable background, steeped in the realities of industrial design, yet firmly based on a foundation of mathematical and engineering science. His inquiring mind and his uncompromising quest for excellence left its mark on a generation of design students in the Mechanical Engineering Department. Few were unaffected by his intensity in the classroom and his insights in the design laboratory.
While at Michigan Tech he served a stint as chief engineer at the Keweenaw Research Center and maintained strong ties with the mining industry through his pioneering work in roof bolting. He was instrumental in the implementation of what is now called the Computer Aided Engineering Laboratory, and was a lead designer of the BAJA automobiles at Tech. Ray was never one to rest and after "retirement" worked as a consulting engineer at U.P. Fabricating from 1997-2012 and had also taught at NMU from 1991-1992.
He was a member of the Independent Apostolic Lutheran Church in Negaunee. Ray served on the Board of Review in Hancock, was a board member at AMCAB and had served numerous other boards and provided engineering expertise for many organizations, along with being a patent holder and enjoyed machine design.
Raymond is survived by three daughters, Susan (Gregory) Bovid of Midland, Audrey (William) Johnson of Milwaukee, Wisconsin, Kandace (Tim) Reckinger, of Hartland, Wisconsin; a son, Rick (Pam) Kauppila of Negaunee; two brothers, Rolland W. (Linda) Kauppila of Dayton, Ohio and Rodney W. (Barbara) Kauppila of Rudyard; nine grandchildren, Adam (Britta) Kauppila, Janel Kauppila, Christopher (Karen) Bovid, Nicholas (Kristen) Bovid, Stanley (Jami) Bovid, Elena Davis, Jennifer (Jonathan) Walter, Lauren (William) Crowder and Aaron Reckinger; 13 great-great grandchildren; numerous nieces, nephews, cousins and a host of brothers and sisters in faith.
Ray was preceded in death by his wife, whom shared 65 years of marriage with, Irene E. (Besonen) Kauppila on Sept 24, 2017, and a brother, Wallace S. Kauppila who died in his childhood.
Graveside funeral services will be held at the Trout Creek Cemetery at 1 p.m. on Saturday, June 20, 2020 with Mike Peterson officiating.
Pallbearers will be Stan, Nick and Chris Bovid, Adam Kauppila., Aaron Reckinger and John Kauppila.
Ray's obituary may also be viewed at bjorkandzhulkie.com where relatives and friends may leave a note of remembrance.