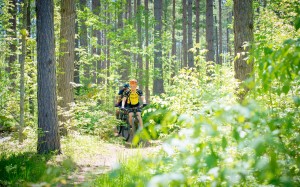 ATTENTION ALL HIGH SCHOOL STUDENTS
You Could Win A FREE 6-Day trip to explore environmental science & engineering majors at Michigan Technological University in the Upper Peninsula of Michigan!!!
Monday – Saturday, June 20-25, 2016 (includes free transportation, meals, and lodging)
OPEN to all High School students in Detroit & Wayne County who want to explore environmental science careers: forestry, natural resources, wildlife, engineering, water quality, more!
Up to 20 high school students will be selected to participate. (This will be our 2nd annual trip!)
What YOU will do …
In the forest: identify and measure trees, and collect frog data;
On the water: sample aquatic life aboard a research vessel in Lake Superior;
In the lab: examine plankton, drive a Remotely Operated Vehicle (ROV), and design a process to clean water
Tour a college campus, stay in a dorm, eat in dining hall;
Experience national and state parks, wildlife refuges, nature sanctuaries with experts in Michigan's Upper Peninsula!
TRIP LEADERS
Mike Reed, Curator of Education, Detroit Zoological Society
Lisa Perez, U.S. Forest Service ~ Detroit Urban Connections
TO APPLY
Complete online application form

2016 Michigan Tech-Upper Peninsula Trip Application

Write 500-word essay describing what you hope to gain from this experience;
Mail or email 2 letters of recommendation (both from non-family members; one from a teacher) to:
Joan Chadde
115 GLRC
Michigan Tech
1400 Townsend Dr.
Houghton, MI 49931
A selection team of teachers, university faculty, and resource specialists will review applications and announce winners by March 18th. A mandatory Parent Meeting and Student Outing will be scheduled in April & May.
CHECK OUT THIS FLYER FOR EVEN MORE INFORMATION: MTU-Detroit HS Visit_Flyer 02.09.16
QUESTIONS? CONTACT:
Mike Reed, Detroit Zoo
mreed@dzs.org
Cell: (313) 595-9729
Joan Chadde,
jchadde@mtu.edu
Michigan Tech
Office: (906) 487-3341
Coordinated by the Michigan Tech Center for Science & Environmental Outreach, with funding from School of Forest Resources & Environmental Science, College of Engineering, Dept. of Civil & Environmental Engineering, Dept. of Mechanical Engineering-Engineering Mechanics, Michigan Tech Transportation Institute, Michigan Tech Admissions, Michigan Tech Housing & Residential Life, and the US Forest Service.