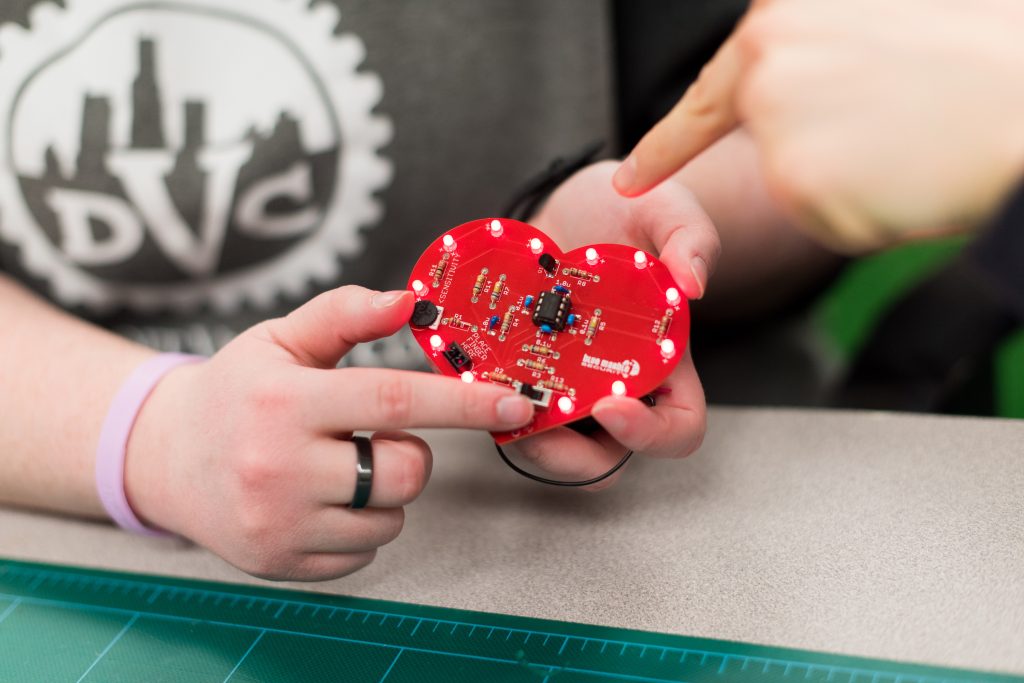 This Saturday, more than 80 Girl Scouts, from kindergartners through 10th grade, will come to Michigan Tech from across the Upper Peninsula and Wisconsin to learn about electrical engineering. The event, called a Journey Day, is coordinated by Michigan Tech's student chapter of the Society of Women Engineers (SWE), in partnership with the Department of Electrical and Computer Engineering.
The Scouts will have brunch at Michigan Tech's Wadsworth Residence Hall before breaking out into activity groups by age. Kindergarten (Daisies); 2-3 grade (Brownies);
4-5 grade (Juniors); and 6-10 grade (Cadettes and Seniors). The younger groups will work on making paper circuits,  "squishy" circuits made out of dough, and mini wiggling "bots." Older students will visit the Blue Marble Security Enterprise headquarters in the EERC building, to solder holiday-themed LED circuit boards.
At the end of the activities, all of the students will gather for a panel and "Take-Action Plan" based on all they have just learned in their workshops.
"We're excited to be a partner and to share the fields of electrical and computer engineering with these bright young people," said Liz Fujita, ECE academic advisor and outreach specialist. "The vast majority are from out of the area – only 14 girls are from Houghton County. The furthest away is Green Bay, Wisconsin."