Human Resources is excited to kick off the new Huskies New Employee Orientation.
The first new employee orientation was held on August 3rd, 2015 with 13 employees in attendance.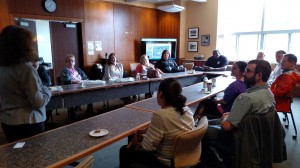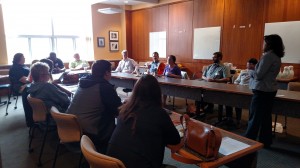 The new program keeps in mind the importance of a well-defined and welcoming process that will enable new employees to complete required forms, learn about benefits, be introduced to the university's mission, goals and strategic plan and to meet other employees who are also beginning employment at Michigan Tech.
The ultimate goal is to implement an efficient and effective organizational socialization process through which every new hire is seamlessly integrated into the Michigan Tech community.
The New Huskies Orientation will be held every other Monday and will coincide with the employee's first day of employment at Michigan Tech.
For questions, please contact Human Resources at 906-487-2280.