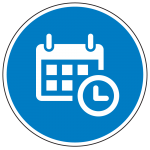 Remember to use your TechFit benefit before the end of the year! 
TechFit provides employees, retirees of Michigan Tech, and their dependents with a monetary supplement towards an eligible wellness program (see the website for more details):
$150.00 each calendar year for benefit eligible employees and retirees of Michigan Tech.
$100.00 for all (not each) dependents per calendar year. Dependents include spouse and children that are eligible dependents for healthcare.
Check your balance in Banweb under the Employees/Benefits and Deductions/TechFit tabs.
Complete your Health Risk Assessment and get your yearly physical by December 31, 2017, in order to receive your HRA incentive.  Contact benefits@mtu.edu for information.