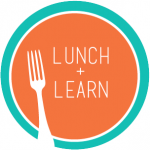 Want to learn more about staying physically active, eating well, and reducing stress? Bring your lunch and join us for a wellness-themed Lunch & Learn. Previous sessions have included presentations on biking, starting a running program, eating well, knitting for stress reduction, and acupuncture, to name just a few. Subscribe to the Employee Wellness newsletter to learn about these events and more by emailing Shannon Brodeur, sbrodeur@mtu.edu.
Upcoming Schedule:
January 21: Essential Oils 101 with Superior Essentials. From everyday applications to basic science, you'll leave this information-packed session with invaluable tools to support your health with essential oils.
February TBD: Sample Vegan dishes with the Copper Country Vegans. Learn about the benefits of a plant-based diet and how to get started. The MUB will be catering this event and offering several vegan dishes to sample.
April 11: Get in Gear with the Campus Bike Initiative and BIKE!. Enjoy a "commuter bike" fashion show while learning about commuting by bike, bike safety, and Bike to Work Day, coming in May.
Have an idea for a wellness-themed Lunch & Learn? We'd love to hear from you.