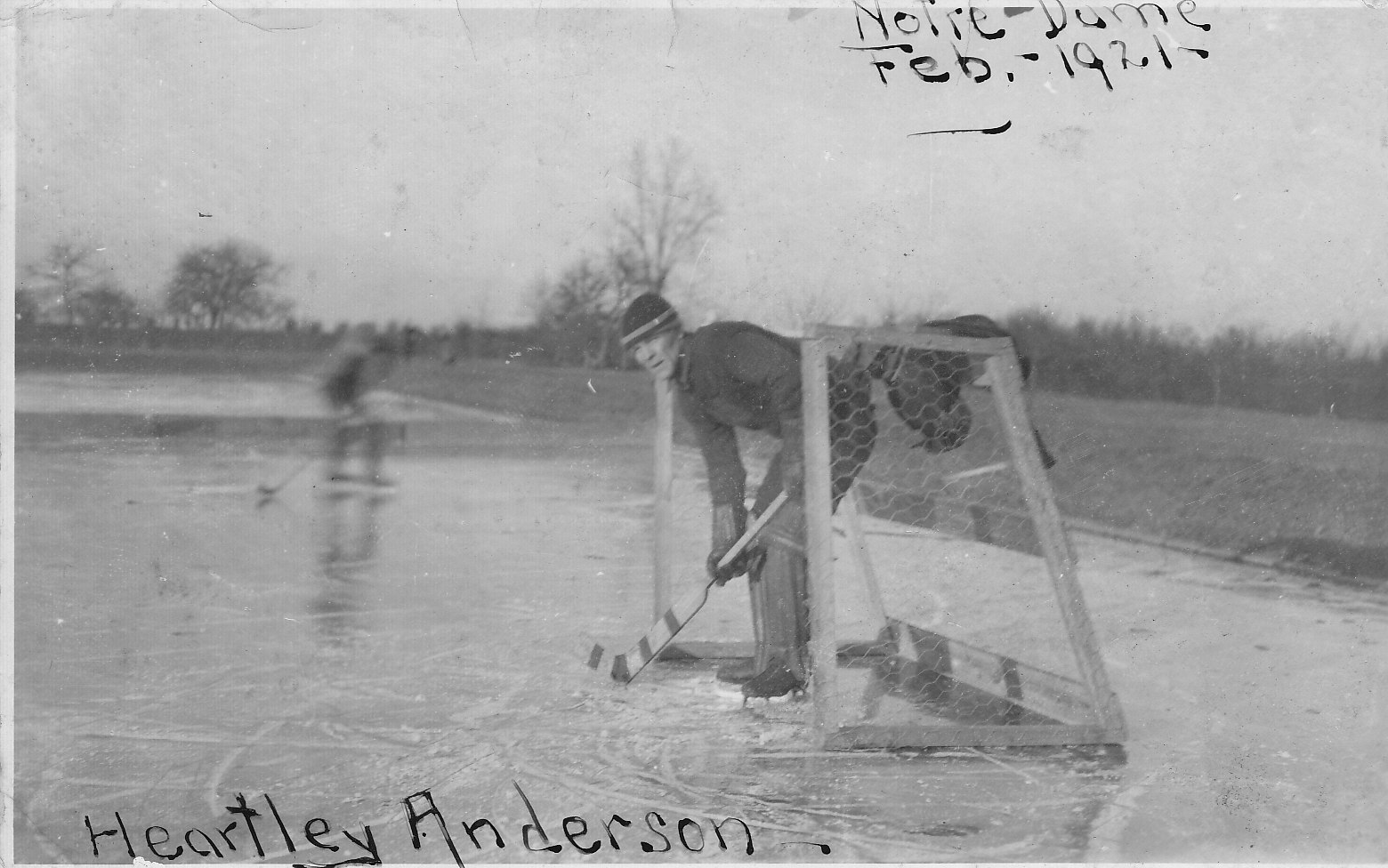 The East Reading Room • October 14th, 6 p.m. – 7 p.m.
A presentation and interactive discussion with John Haeussler, sharing his research on local hockey players who made it big with Notre Dame in the early 1900s.
––
When Notre Dame played its first informal hockey game in 1912, a student from Calumet was one of the stars. When the Irish began intercollegiate play in 1921, their roster featured three more Calumet High School alums.
ND's first intercollegiate game was at the Amphidrome in Houghton; its first intercollegiate win at the Colosseum in Calumet.
In this 100th anniversary year, this presentation highlights the Copper Country's contributions to Notre Dame Hockey's formative years.
––
John Haeussler has authored or co-authored two books on Hancock history. His current project is a biography of Bill Gray, the first Calumet High School alumnus to star at Notre Dame.
*The University of Notre Dame Football Review 1921, quoting legendary ND coach Knute Rockne, had this to say about Calumet's Hunk Anderson and Ojay Larson: "Neither is of Celtic origin but as Rockne puts it, 'they are Irish by invironment.'"
Image courtesy of Jim Bognar.