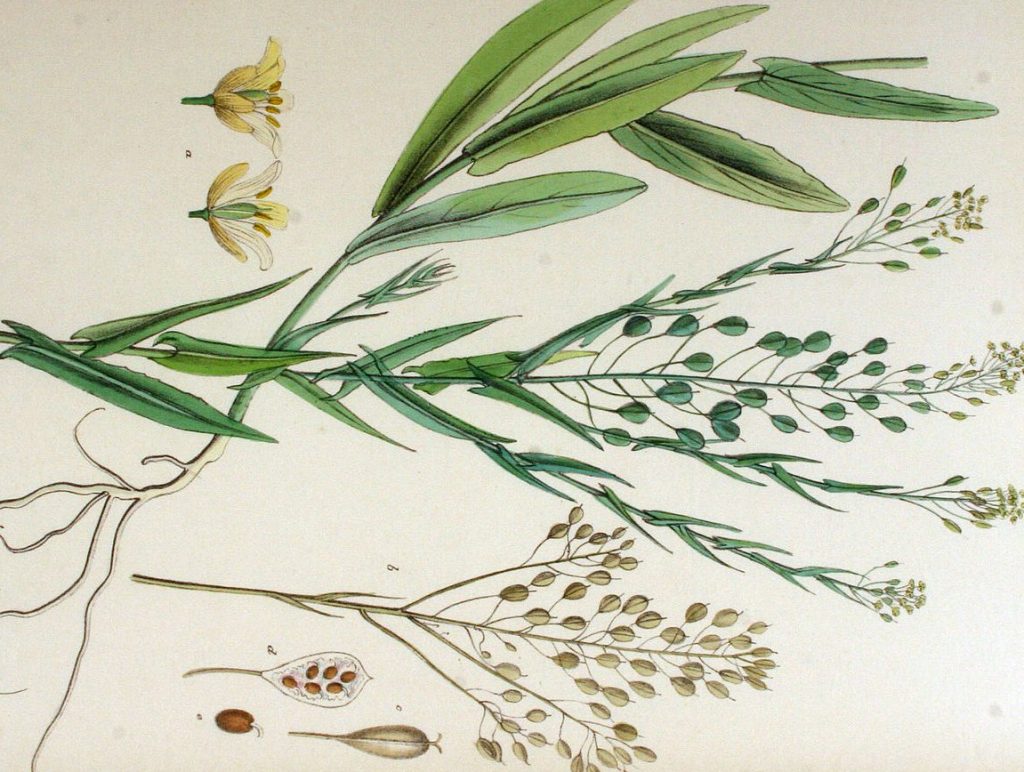 According to AIChE's online news site, ChEnected.com, "Camelina-Derived Jet Fuel and Diesel: Sustainable Advanced Biofuels," by Chemical Engineering Professor David R. Shonnard, director of the Michigan Tech Sustainable Futures Institute, Larry Williams of Targeted Growth, Inc., and Tom N. Kalnes of UOP LLC, a Honeywell Company, has an outstanding Altmetric Attention Score of 128. That places it in the top 5% of all research outputs scored by Altmetric.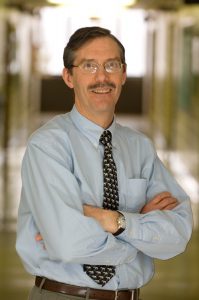 Even though published in the AIChE journal Environmental Progress & Sustainable Energy (EP&SE) in 2010, the article is currently trending online. It has been mentioned this year by 14 news outlets, including Scientific American, Smithsonian, and Popular Mechanics. Altmetrics track the use and discussion of research from online discussions and forums, including social media, research blogs, public policy documents, news articles, and more.
In the article, Shonnard, Williams, and Kalnes discuss how bio-jet fuels derived from oil-rich feedstocks, such as camelina and algae, have been successfully tested in proof-of-concept flights. The American Society for Testing and Materials (ASTM) has approved a 50:50 blend of petroleum-based jet fuel and hydroprocessed renewable jet fuel for commercial and military flights.
Honeywell UPO LLC and Targeted Growth, Inc. funded the research on bio-jet fuel derived from camelina seeds developed by a Bozeman, Montana company, Sustainable Oil.
"Camelina, an oil seed crop, can be grown in more arid climates compared to many other plants that oil is derived from," notes Shonnard. "Targeted Growth Inc. has identified 5 million acres across the country where camelina would be suitable as a rotation energy crop that would not interrupt food production. This could produce approximately 800 million gallons of camelina oil for conversion to renewable diesel or jet."
In 2010, Shonnard completed a life cycle analysis (LCA) comparing camelina jet fuel with petroleum jet fuel, factoring in the greenhouse gas emissions from fertilizing production and use, growing, harvesting, oil recovery and conversion to jet fuel, and use of the renewable jet in applications. "Conventional camelina, that is camelina grown with current seed stock, can cut greenhouse gas emissions by 60 to 70 percent, with no loss of performance for the fuel.  A newer strain of camelina, one that needs less fertilizer and yield more pounds per acre,could cut greenhouse gas emissions by up to 84 percent compared with jet fuel from petroleum, says Shonnard. "Next generation biofuels are true hydrocarbons and on a molecular level indistinguishable from fossil fuels," he notes.
"With expected future gains in yields/acre, camelina oil production and hydroprocessing has the potential to provide the United States an estimated 800 million gallons per year of high-quality, climate-friendly, renewable jet fuel," the study concludes. Read the Environmental Progress & Sustainable Energy (EP&SE) article for a limited time for free.