O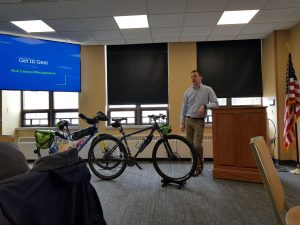 n April 17, Campus Bike Initiative was on campus to present on all things cycling and commuting by bike to an audience of over 35 employees.  Attendees learned how to dress and safely ride on and off road, rules of the road and smart cycling practices, and local resources for people who cycle, beginner to advanced.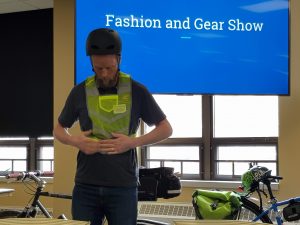 Did you know you should replace your helmet approximately every five years?  Materials in the helmet break down due to wear and tear, weather, and regular cycling.  Helmets that have sustained a crash should be destroyed immediately.
Check out Campus Bike Initiative for more information including resources, maps, and more.