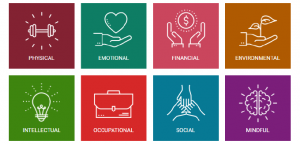 Savannah Dougherty, winner of the 2016 Governor's Fitness Award for Conquering Obesity, will be on campus to share her journey to wellness and how she maintains healthy habits. She'll also share tips on how to form your own path to wellness.  Learn about:
Building better habits
How to be your own coach
Importance of self-compassion
Q&A
The presentation will take place from 12-1 p.m. Tuesday, May 14, in the Memorial Union Alumni Lounge. Register online.
Feel free to bring your lunch; beverages will be provided.
This free event is open to faculty, staff, students and community members and is sponsored by Employee Wellness.
Attendance counts toward Husky Health Option 2.
Questions? Contact Shannon Brodeur.