Throughout Michigan Tech's history, there have been a great number of unique items representing the University and its culture. Below are some of our favorites!
Send us your favorites to be showcased on Social Media at alumni@mtu.edu or @mtualumni on Facebook.
Beanie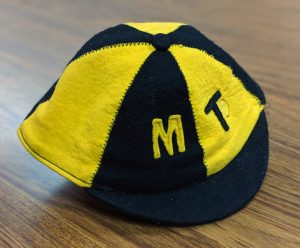 Bell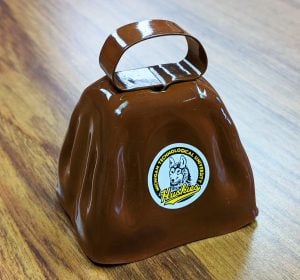 Belt Buckle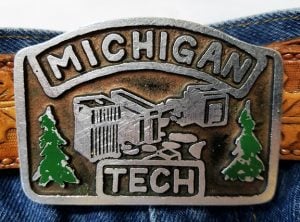 Coaster
 Punch Card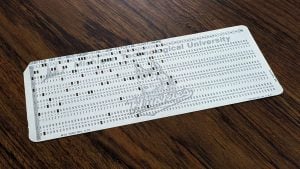 Growler/Jug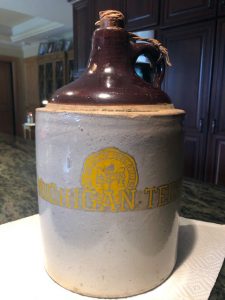 Dining Hall Food Tray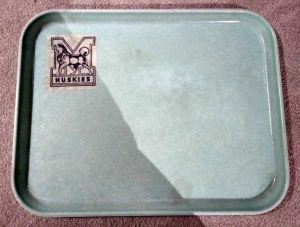 Glass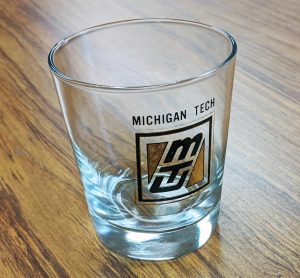 Your Memorabilia Submissions
---
"I still use my HP 15C…..36 years later" -Scott L.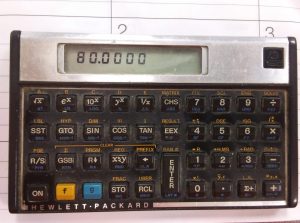 "Recruiting poster from the early 70's." -Herman M.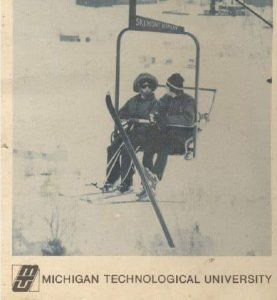 "Remember the Carhartts !!" -William D.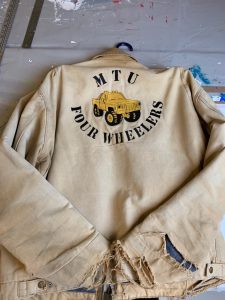 "Graduation announcement" -Cathy P.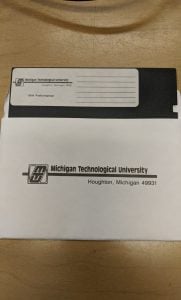 "Varsity Awards Banquet" -Cathy P.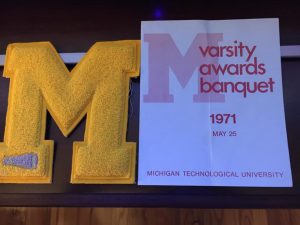 From Javier P.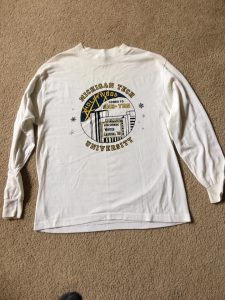 "All my WMTU shirts and bumper stickers." -Joe A.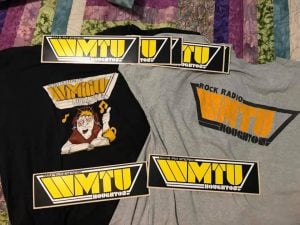 "Homecoming button. 1971" -Cathy P.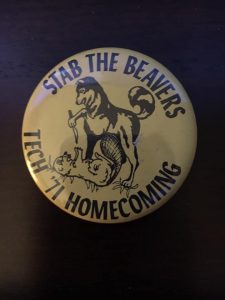 "Duffel bag from our days on the cheer team/stunt squad. Still serves me well 20 years later!" -Kelly G.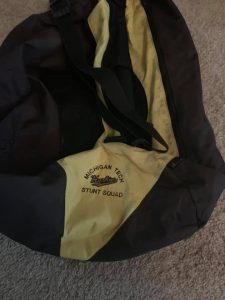 "In 1985 I was a freshman in DHH. Our hall was "Esquire", middle of the 3rd floor. Our RA held a vote to change the name to "Bloom County", and I drew up a new logo for the hall. I painted over the "Esquire" sign with the new mural from the drawing below, and our RA had t-shirts and hoodies printed. I think I have a couple of pictures of the mural somewhere.
"I believe the name lasted maybe 3 years before it was changed again and the mural was painted over." -Joe A.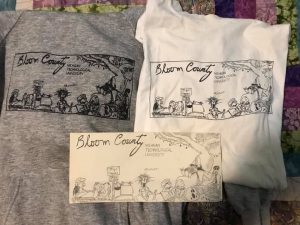 "Some nifty artwork" -Frank G.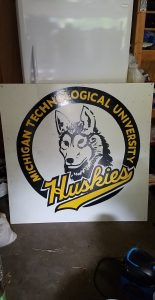 "Commencement program 1972" -Cathy P.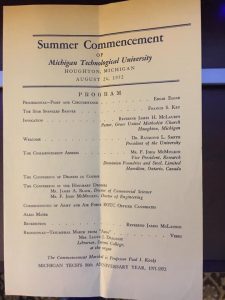 "Receipt for application fee from 1967" -Cathy P.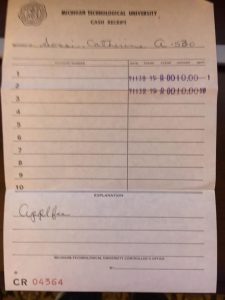 "Mike Erickson did someone say "pink MUB mug"?" -Joe A.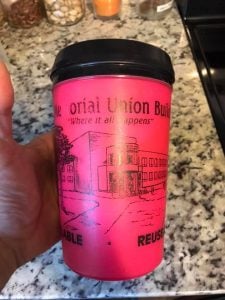 "Old logo hockey puck" -Jacob G.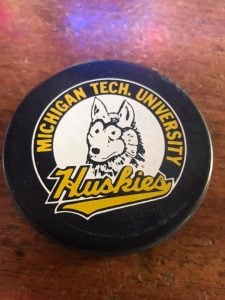 "Graduation announcement" Cathy P.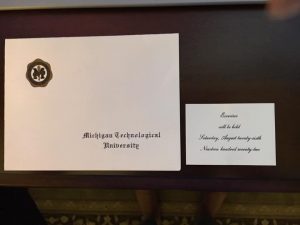 "Autographed Calendar from the glory days" -Richard D.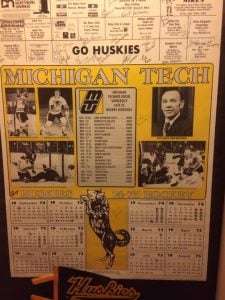 "Campus ID card with stickers to show you were registered for that quarter." -Robert L.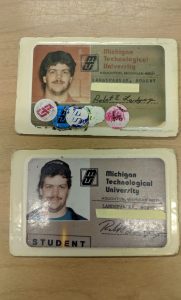 "Old sticker I have at work!" -Paul P.