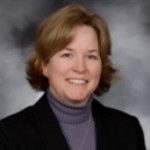 Michigan Tech is collaborating again this year with Central Michigan University in the 2015 New Venture Competition. Students from Michigan Tech and CMU who want to start companies will compete for cash prizes and enjoy valuable networking opportunities.
Past Michigan Tech participants have gone on to build successful businesses, helped in part by the connections made in the competition and the prize money awarded.
Intent to compete forms are due to CMU by December 4th. Information about the competition and forms for entry can be viewed online.
For more information and to discuss opportunities for connecting with a mentor contact Mary Raber in the Pavlis Honors College, mraber@mtu.edu or Jim Baker in the Office of Innovation and Industry Engagement, jrbaker@mtu.edu.