A Michigan Tech Enterprise Team, Built World Enterprise, earned third place in the 2021-2022 Transportation Research Board's Airport Cooperative Research Program (ACRP) University Design Competition for Addressing Airport Needs.
The four-member team from the Civil, Environmental, and Geospatial Engineering Department placed in the Runway Safety/Runway Incursions/Runway Excursions Including Aprons, Ramps, and Taxiways category. Their design is titled Thermal Detection System for Mitigating Runway Incursions at Non-Towered Airports. The student members of the team are Clark Fadoir, Mary Ollis, Greg Porcaro, and Drew Vega. Dr. Audra Morse served as faculty adviser.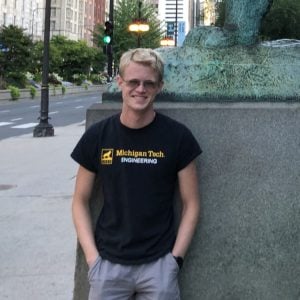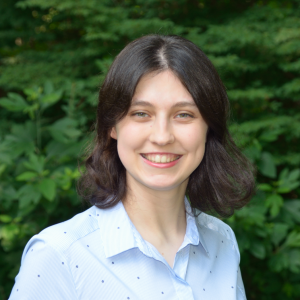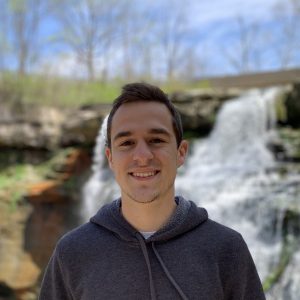 This year, the prestigious competition encourages students to design innovative solutions to airport challenges. The competition requires students to work with a faculty adviser and reach out to airport operators and industry experts for advice and to assess their proposed solutions. The Virginia Space Grant Consortium of Hampton, Virginia, manages the competition on behalf of the ACRP. Funding for the competition is provided by the Federal Aviation Administration (FAA).
Volunteer panels of airport industry and academic practitioners, as well as FAA representatives, selected the winning submissions from among the proposals submitted by 21 student teams. Winning teams receive $3,000 for first place, $2,000 for second place, $1,000 for third place, and $500 for honorable mentions.
The names of all winners and copies of designs receiving place awards are available at https://www.trb.org/ACRP/ACRPDesignCompetition.aspx.
New guidelines for the 2022-2023 academic year competition will be available on the competition website by early August 2022.
The Airport Cooperative Research Program is an industry-driven, applied research program that develops near-term, practical solutions to airport challenges. The program is managed by the Transportation Research Board, which is a program unit of the National Academies of Sciences, Engineering, and Medicine — private, nonprofit institutions that provide independent, objective analysis and advice to the nation to solve complex problems and inform public policy decisions related to science, technology, and medicine. The National Academies operate under an 1863 congressional charter to the National Academy of Sciences, signed by President Lincoln. For more information, visit https://national-academies.org.