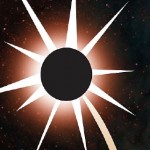 by Pavlis Honors College
The Michigan Space Grant Consortium, of which Michigan Tech is a member, will host its annual conference at the University of Michigan on Oct. 31. MSGC supports student work in space-related science and technology—as well as STEM disciplines—in Michigan.
There is currently a call for lecture and poster presentations. Registration is free but required for planning purposes. The registration deadline date is Oct. 19 and travel assistance is available for students. To register and for more information, please visit Michigan Space Grant
The Michigan Space Grant Consortium announces funding opportunities in the following categories: Undergraduate Fellowship, Graduate Fellowship, Pre-College Education, Public Outreach, Teacher Training and Research Seed Grant. Only U.S. citizens are eligible to apply for fellowship grants. The internal Michigan Tech deadline is noon on Nov. 11. Specific information regarding Michigan Tech's requirements and submission procedures can be found here.
Note: Proposals must be submitted electronically to MSGC only after being reviewed by the Pavlis Honors College and Michigan Tech's Sponsored Programs Office
For more information contact Paige Hackney, phackney@mtu.edu or 7-4371 in the Pavlis Honors College.
To read announcements, submission requirements and to submit a proposal following an internal review, visit the MSGC website.