The Blue Marble Security Enterprise (BMSE) is a multidisciplinary student organization focused on securing the future through the thoughtful use of technology. The team combines a rich educational experience in engineering design, project management, and original product development.
Just like any other enterprise, Blue Marble welcomes students from all majors to get involved and join a project team. Four electrical engineering team members and five mechanical engineering team members shared their insights and experiences. Jessica Dimartino explains why they got involved in Blue Marble, "I wanted to be part of an enterprise that had a variety of subjects/disciplines to explore."
The enterprise currently has seven projects: General Motors Cost Effective Pickpoint, General Motors Digital Twin, Michigan Tech Library High Density Mobile Shelving Unit, Navy AMCP, Navy Submersible Smart Tow Cable, Oshkosh Baja LCTV Suspension Design, and UP Community Energy. These projects require diverse knowledge and skills, from combining mechanical and electrical systems to balancing technical data with various information release procedures. As 2024 grad and electrical engineering major Ian Wyngarden explained, "this is a good enterprise for someone unsure what they like to work with as we have a project for everyone."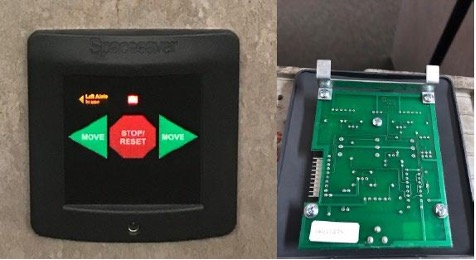 Jared Roebuck, a fall 2022 grad and mechanical engineering major, has spent three semesters on the MTU Library High Density Mobile Shelving Unit project. This project aims to design and implement a safer moving bookshelf system that is easier to maintain and less expensive for the basement level of the MTU Library. "It [the MTU Library project] is cool because the final product will be something I can see in use." Roebuck joined the enterprise after having Dr. Archer as an instructor and is the project manager, a project engineer, and the enterprise's VP of Operations.
Also on the Michigan Tech Library High Density Mobile Shelving Unit Project is Mykenzie Brown, an electrical engineering major, and spring 2023 grad. Brown joined the enterprise because they knew an older member and describes Blue Marble as a team that "strives to get projects done and students are willing to work to the best of their ability on projects." So far, they have enjoyed working with the motor controller and microcontroller in their project.
Quin Bray, an electrical engineering major and 2023 grad is the UP Community Energy project manager. This project aims to create a model that optimizes renewable energy for households based on various factors. "I've learned about small scale renewable energy generation," said Bray. "I find that cool because I think it would be really cool if I could set up my own house at some point to be totally off the grid."
Fellow UP Community Energy Project teammate and project document chief Joel Wyngarden talked about how they have enjoyed collaborating with their teammates in this project. Wyndgarden is a 2024 electrical engineering major and emphasized that "every student is there [in BMSE] because they want to be and want to learn and produce results. The group strives to have students create new memories and skills."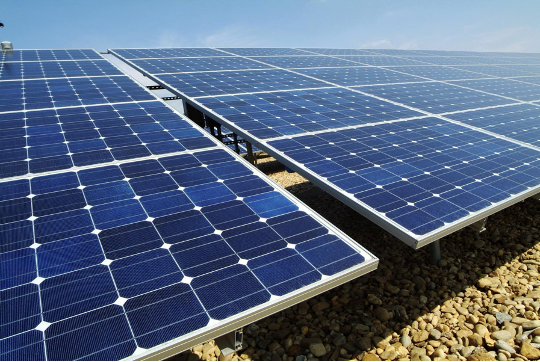 UP Community Energy (Solar Installation, source: WNMU)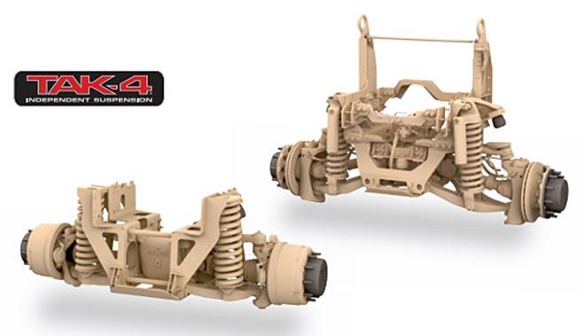 Oshkosh TAK-4 Independent Suspension System (source: https://en.wikipedia.org/wiki/Oshkosh_TAK-4_Independent_Suspension_System
Ian Wyngarden, the enterprise's financial manager, is also on the UP Community Energy Project and shared their inspiring experience with the project's sponsor, "I have worked with one sponsor who has helped inspire my interest in renewable energy. Our meetings are relatively relaxed and almost just like a conversation with a focus that we can pull from as needed for the project."
Kyle Wiersma, a spring 2022 grad and mechanical engineering major, is the project manager for the Oshkosh Baja LCTV Suspension Design Project. This project is a research, design, manufacture, testing, and analysis project based around the Oshkosh Defense Light Concept Test Vehicle (LCTV), a prototype for a new Army vehicle. Wiersma got involved in BSME because of this project and finds it to include "beneficial real-world engineering problems you are investigating and solving."
"Our enterprise is composed of students excited to work on the leading edge of technology in our field," said Jack Jones, a mechanical engineering major, and 2022 grad. Jones is the document chief of the Oshkosh project and has felt a significant impact from the sponsor regarding their growth as an engineer. "I'm doing real-world testing related to whole body vibration and ride quality, which is relevant in the ME field."
Mark Sergio, a summer 2022 grad and mechanical engineering major, and Jessica Dimartino, a spring 2023 grad and mechanical engineering major, are also on the Oshkosh project and are both interested in working for Defense companies such as Oshkosh. "It's great to be working directly with the sponsor," said Sergio. "It not only gets your foot in the door with companies that I'd consider working for, but it also allows you to do work that actually serves a purpose." Dimartino describes the Oshkosh project as "the coolest project I have worked on." They go on to explain why "Having an opportunity to continue work that has been long in the making and understanding new aspects of an industry I'd like to be a part of is amazing."
"The best part of enterprise is meeting and working with new people you normally wouldn't have met," said Bray. "The most challenging is figuring out how to dedicate time each week to getting your assigned tasks done."
The Blue Marble Security Enterprise has developed a culture that fosters high professional standards, creativity, productivity, and a burning desire to learn. As a result, their graduates are ready for the world's most challenging careers.
---
Meet the Advisor:
In addition to being interim chair and principal lecturer in the Department of Electrical and Computer Engineering, Dr. Glen Archer is also the faculty advisor for Blue Marble. Dr. Archer received a Bachelor of Science in Electrical Engineering (BSEE) from Texas Tech University, a Masters in Information Systems Management from Webster University, and brings nearly 30 years of experience as a US Air Force Officer to Michigan Tech.
His students describe him as understanding, knowledgeable, and always willing to help because he genuinely cares. Joel Wyngarden shares how Dr. Archer always has the students' backs to work through challenging situations, whether technical, professional, or interpersonal. Mark Sergio remarks about their appreciation of Archer's time to Blue Marble, "It's amazing how much time he is willing/able to give considering how many students he advises."