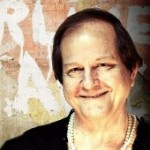 Tech Theatre Company Presents "I Am My Own Wife"
"I Am My Own Wife," is a poignant one-man tour de force featuring VPA's Dennis Kerwin who plays Charlotte von Mahlsdorf, and over 28 other characters. Based on a true story, and inspired by interviews conducted by the playwright over several years, "I Am My Own Wife" tells the fascinating tale of Charlotte von Mahlsdorf, a real-life German transvestite who managed to survive both the Nazi onslaught and the repressive East German Communist regime. The play won the 2004 Pulitzer Prize for Drama and the 2004 Tony Award.
Read more at Tech Today.
Witness the masterpiece "I Am My Own Wife"
Read more at Michigan Tech Lode, by Rohit Sharma.