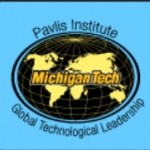 Pavlis Institute for Global Technological Leadership Fundraiser at Orpheum Jan. 19:
Support the Pavlis Institute at Michigan Tech while you enjoy live music at the Orpheum Theater in Hancock, Saturday, Jan. 19. Doors open at 7 p.m. and admission is only $5.
Pavlis inspires international leadership by providing students with an opportunity to implement life-changing projects around the world. Students are equipped with 15 credits of leadership training before embarking on a trip dedicated to inspiring positive change in Pavlis' partner countries.
Enjoy music by Don't Feed the Bears, Eryka Vye and Marshall and Lucas Westcott and Heaven Hawkins. There's also a silent auction featuring items from India and Ghana. Come enjoy some great music, delicious pizza and help Pavlis change the world while representing Michigan Tech and the Houghton/Hancock area.