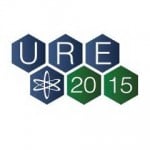 The Michigan Tech Honors Institute would like to invite all undergraduate researchers from every department to submit an abstract for research to be presented at the 2015 Undergraduate Research Expo.  
This expo will give researchers a chance to present posters describing completed or ongoing research and receive feedback from faculty judges. Not only will this event be an excellent learning experience for presenters, but it will also showcase the undergraduate research that is happening at Michigan Tech. The expo will be held in the Rosza Lobby during Spring Preview Weekend (March 20) when visiting high school students will be able to see the exciting opportunities available to them at Michigan Tech.
The Honors Institute has been working closely with the Vice President of Research and the Undergraduate Admissions Office to make this event possible, and hopes undergraduate researchers will take advantage of this valuable experience. Printing of posters will be sponsored up to $25. For directions on poster design, please visit http://www.mtu.edu/honors-institute/events/undergraduate-expo/ and click on "Presenting a Poster". Prizes of $200, $150, and $100 will be awarded to the best 3 presentations, as chosen by faculty judges.
Abstracts
Please visit http://tinyurl.com/URE2015 to submit the abstract. Submission will take place via an online form, but is is recommended that presenters save their abstract in a document and copy the required information to the website. Abstracts will need to include presenter name, e-mail address, class, college/school, department, and faculty advisor's name. The body of the abstract should include a title, the names of the authors, an introduction, a description of the materials and methods, the results of the completed or ongoing research, and any acknowledgements. Submissions will be accepted from September 23, 2014 until January 16, 2015. Abstracts will be reviewed by Research Expo staff, and a confirmation of acceptance will be sent by February 6. In the event that not all presenters will fit in the Rosza Lobby, it is possible that some abstracts will not be accepted.
If you have any questions or are having difficulties submitting an abstract, feel free to contact honors+expo@mtu.edu. We look forward to seeing your abstracts and presentations!
Our mission is to support students in challenging, interdisciplinary, undergraduate enriching activities and opportunities available in and through Michigan Technological University as they achieve the highest standards of academic excellence.