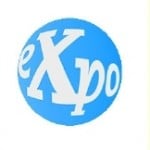 Registration is now open for Design Expo, a showcase of senior design and Enterprise student projects, now in its 15th year. Registration closes on Friday, Feb. 6.
Registration Site: http://blogs.mtu.edu/expo/
Judges are also needed for the event. Faculty and staff interested in judging may RSVP online or contact Mary Raber at mraber@mtu.edu.
The 2015 Design Expo will be held on Thursday, April 16, from 8 a.m. to 4 p.m. in the MUB Ballroom.
For questions, contact Paige Hackney in the Pavlis Honors College at phackney@mtu.edu.