By Amy Karagiannakis
Student representatives from Michigan Tech's Aerospace Enterprise recently traveled to Utah to attend the 31st annual Small Satellite Conference. Michigan Tech Aerospace is a collection of research, development, and educational laboratories dedicated to advancing spacecraft technology. The AIAA/USU Conference on Small Satellites or Small Sat, as it is commonly referred to, is held annually at the Utah State University campus in Logan, Utah. The conference was established in 1987 to provide a forum for people from the military, science, and academic fields to discuss small satellites and advancements in small spacecraft technology. Although there is no standard for what satellite is considered 'small', it is generally accepted to include any satellites weighing up to 250 kg or approximately 550 lbs.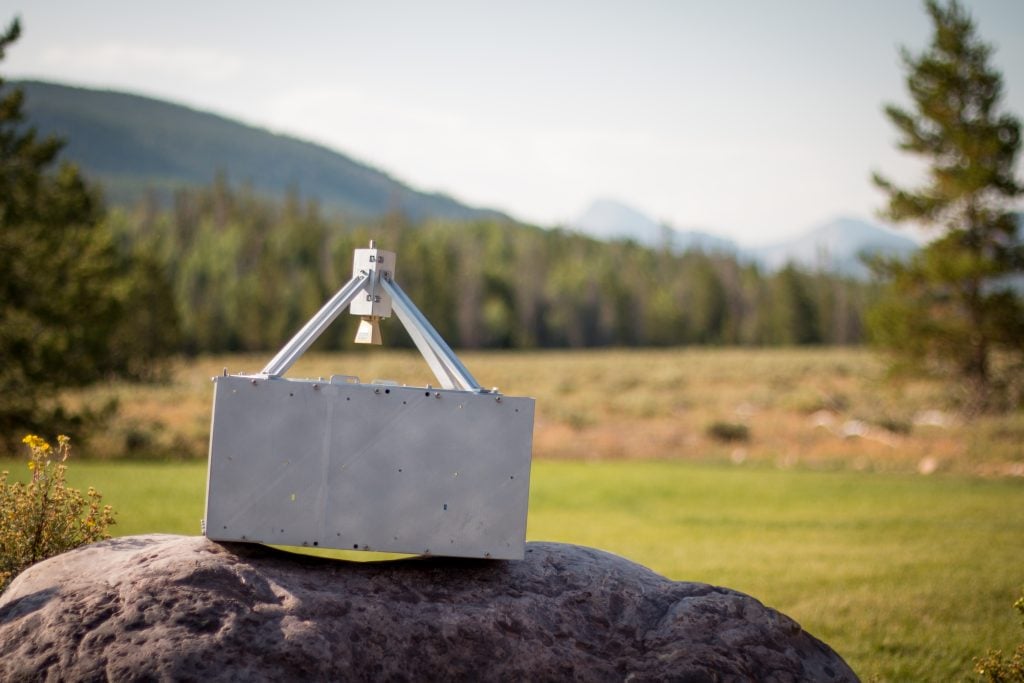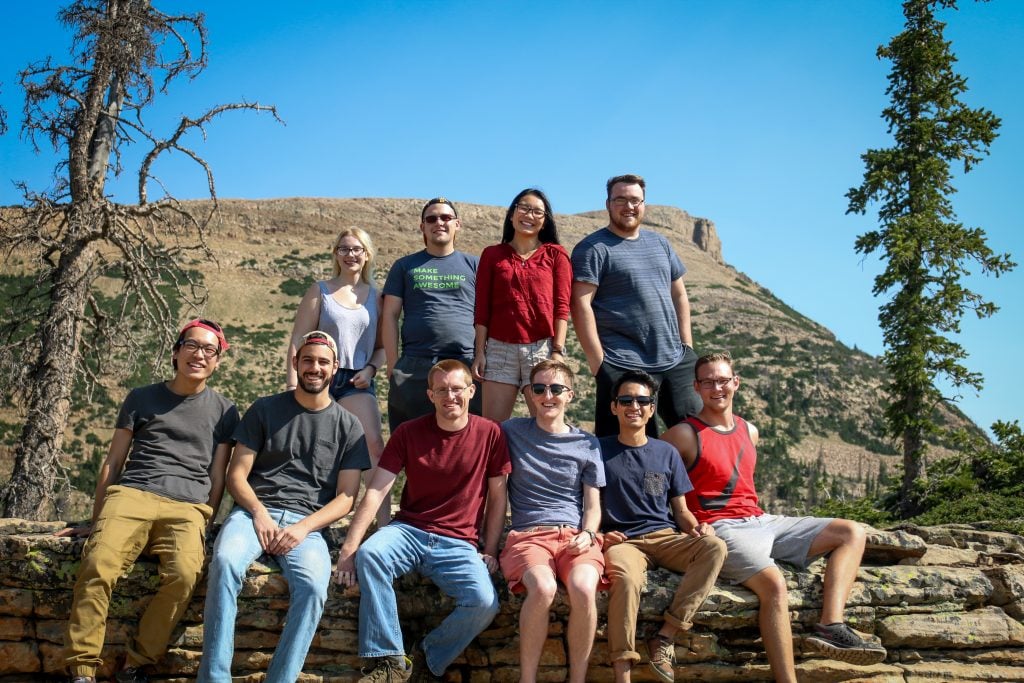 Helayna Barrett, Richard Bennet, Jared Burbey, Joe Chen, Trevor Cretney, Mitch Dzikowicz, Marcello Guadagno, Michael Patrick, Davis Russcher, and Sarah Wade were among the Aerospace Enterprise students that attended the conference August 5th-10th. This group of students borrowed a Tech van to drive across the country 26 hours to Small Sat. They were able to make pit stops at Yellowstone and Grand Teton National Parks along the way.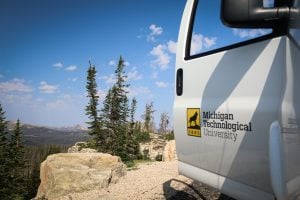 Small Sat is internationally recognized and attracts 800 organizations, 190 commercial exhibits, and students from 24 different universities. While at the conference, Burbey and Guadagno presented to a crowd of approximately 200 students and reviewers from the aerospace industry on one the team's current missions, Auris Microsatellite. Auris, which is latin for "the ear", listens to radio frequency emissions from spacecraft in a high orbit and spatially maps the power radiated from these satellites to analyze how it will impact ground receivers. Funded by the Air Force Research Laboratory's University Nanosatellite Program, Auris is a small, low-cost technology demonstrator that is designed to monitor and attribute telecommunications signals that may interfere with a congested space environment.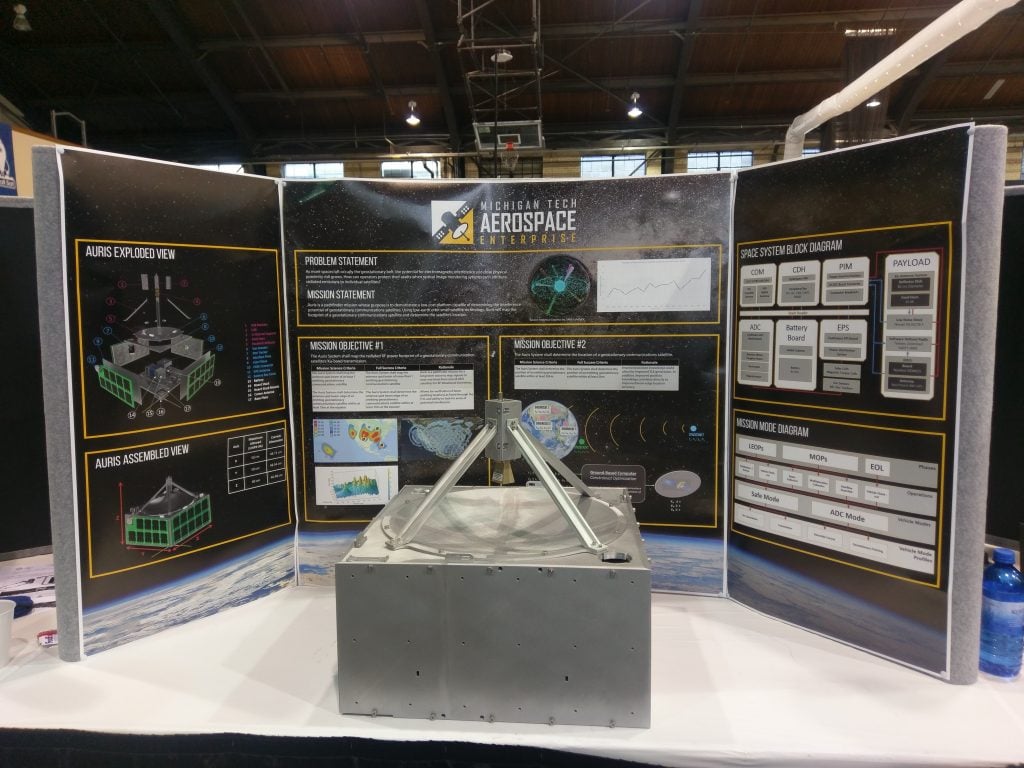 Small Sat provided an excellent environment for Aerospace students to network with potential vendors and stakeholders from across the industry, as well as some Tech and Enterprise alumni. This year's keynote speaker was Robert Cardillo, Director of the National Geospatial-Intelligence Agency (NGA). Conference attendees were also given the opportunity to tune into talks from U.S. astronauts via a live International Space Station stream. Social events during and after conference hours provided students with numerous opportunities to network with industry professionals and scholars. "It was a reverse career fair for us. Companies at times reached out to us, asking our team members to apply," shared Marcello Guadagno.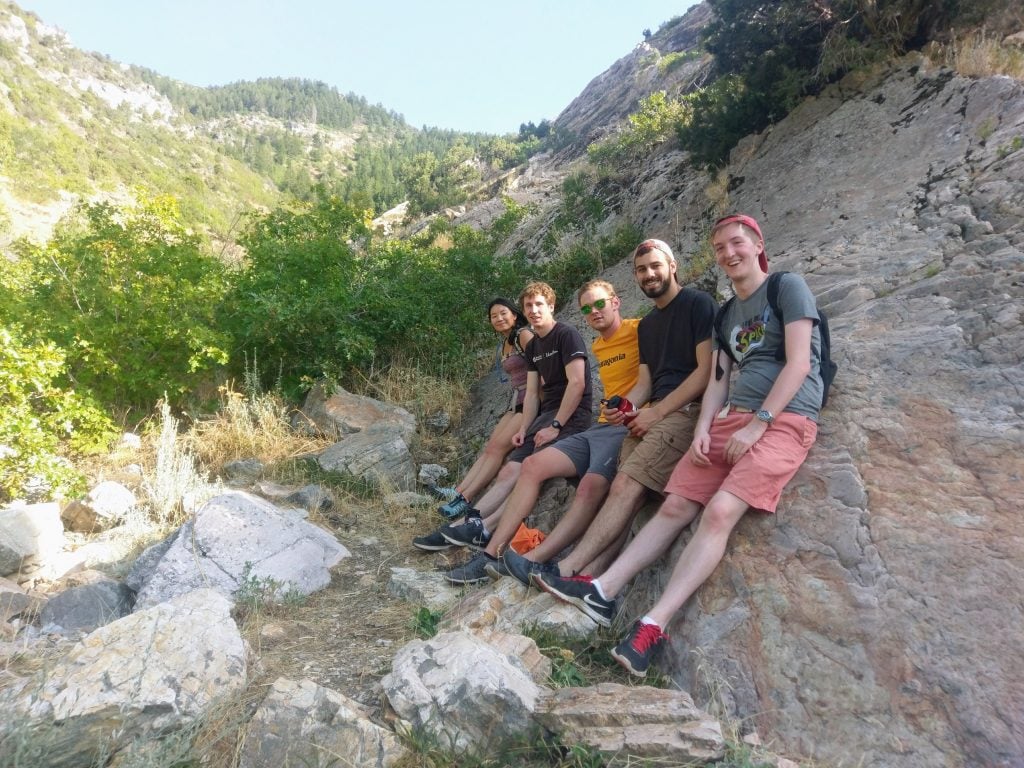 Overall, students really enjoyed the conference, found it to be a rewarding experience, and worth the long road trip. Dr. Brad King, Aerospace Enterprise Faculty Advisor, plans to send students back to Small Sat next year to reconnect and explore potential new projects for the team.