Michigan Technological University, a leading educational institution, received a $40,000 grant from the world's second largest mobility supplier DENSO for programs focused on science, technology, engineering, and math (STEM). The grant, which is made possible by the company's philanthropic arm, DENSO North America Foundation (DNAF), is one of 26 grants awarded by DENSO in 2019 to colleges and universities throughout North America. The donations are part of DENSO's broader efforts to cultivate tomorrow's workforce and prepare young thinkers to lead a new era of innovation.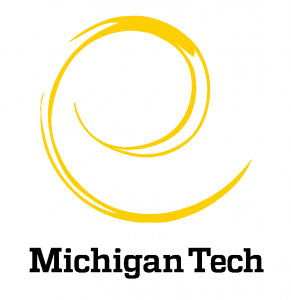 Rick Berkey, professor of practice and director of the Enterprise Program in the Pavlis Honors College, states, "We are extremely grateful to the DENSO North America Foundation for their strategic investment in Michigan Tech students. The automotive industry needs well-rounded engineering graduates with hands-on experience in vehicle design and development, powertrain controls, manufacturing, and data analytics. This grant helps provide these experiences for the 125+ students enrolled in Michigan Tech's Advanced Motorsports (AMS) Enterprise teams."
Grants were awarded to programs focused on design, materials management, mechanical and electrical engineering principles, thermodynamics, robotics and more. With this grant, Michigan Tech plans to provide continued support to the AMS teams who compete annually in SAE International's Collegiate Design Series — namely Baja SAE, Clean Snowmobile Challenge, Formula SAE, and SAE Supermileage. The grant will help fund the purchase of a state-of-the art CNC control system to retrofit one of several manual mills used extensively by undergraduate students for vehicle fabrication and manufacturing lab courses. The Blizzard Baja Enterprise will use a portion of this grant to continue hosting the annual Winter Baja Invitational, a competition that attracts nearly 50 vehicles from more than 20 universities to Michigan Tech's snowy campus each February. Finally, this grant will strengthen Michigan Tech's focus on data analytics education by supporting an Enterprise project that explores technology obsolescence of automotive electronics and the impacts on purchasing and supply chain decisions made by automotive manufacturers.
DNAF has supported STEM education through grants at colleges and universities since 2001, enabling students to access tools, technology and experiences that better prepare them for technical careers after graduation. DENSO education grant proposals are invite-only and evaluated based on technical merit, student experience, and alignment with industry needs.
"Investing in tomorrow's workforce is critical to ensuring we have individuals who are equipped to help DENSO fulfill its vision of creating software and products that enhance safety and reduce environmental impact," said Bill Foy, senior vice president of Engineering at DENSO and a DENSO North American Foundation board member. "Through these grants, we hope to create a generation of innovators who inspire new value for the future of mobility."
About Michigan Tech
Michigan Technological University is a public research university, home to more than 7,000 students from 54 countries. Founded in 1885, the University offers more than 120 undergraduate and graduate degree programs in science and technology, engineering, forestry, business and economics, health professions, humanities, mathematics, and social sciences. Its campus in Michigan's Upper Peninsula overlooks the Keweenaw Waterway and is just a few miles from Lake Superior.
About DENSO
DENSO is a $48.3 billion global mobility supplier that develops advanced technology and components for nearly every vehicle make and model on the road today. With manufacturing at its core, DENSO invests in its 221 facilities in 35 countries to produce thermal, powertrain, mobility, electrification, & electronic systems, to create jobs that directly change how the world moves. The company's 170,000+ employees are paving the way to a mobility future that improves lives, eliminates traffic accidents, and preserves the environment. Globally headquartered in Kariya, Japan, DENSO spent 9.3 percent of its global consolidated sales on research and development in the fiscal year ending March 31, 2019. For more information about global DENSO, visit https://www.denso.com/global.     
In North America, DENSO employs 27,000+ engineers, researchers and skilled workers across 31 sites in the U.S, Canada and Mexico. In the United States alone, DENSO employs 17,000+ employees across 13 states and 25 sites. Headquartered in Southfield, Michigan, in fiscal year ending March 31, 2019, DENSO in North America generated $10.9 billion in consolidated sales. Join us, and craft not only how the world moves, but also your career. For more information, go to https://www.denso.com/us-ca/en/.