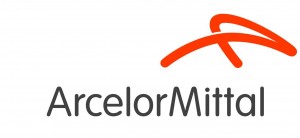 "Steel Warehouse"
ArcelorMittal is the world's largest steel producer and a sponsor of numerous enterprise and senior design project teams at Michigan Tech. To support a wider range of project teams, ArcelorMittal conceived the "Steel Warehouse" concept to supply steel to student teams throughout the Michigan Tech campus. This program is managed by the Enterprise Program Office in the Pavlis Honors College.
 Any enterprise or senior project team may request steel (and only steel) for their project.
 To enable support of many teams across campus, requests are limited to $500. Requests > $500 may be considered for approval, depending upon availability of funds and total number of requests received.
**NOTE: The approval and ordering processes have changed.**
Instructions for teams can be found here. A list of preferred steel vendors is provided here.